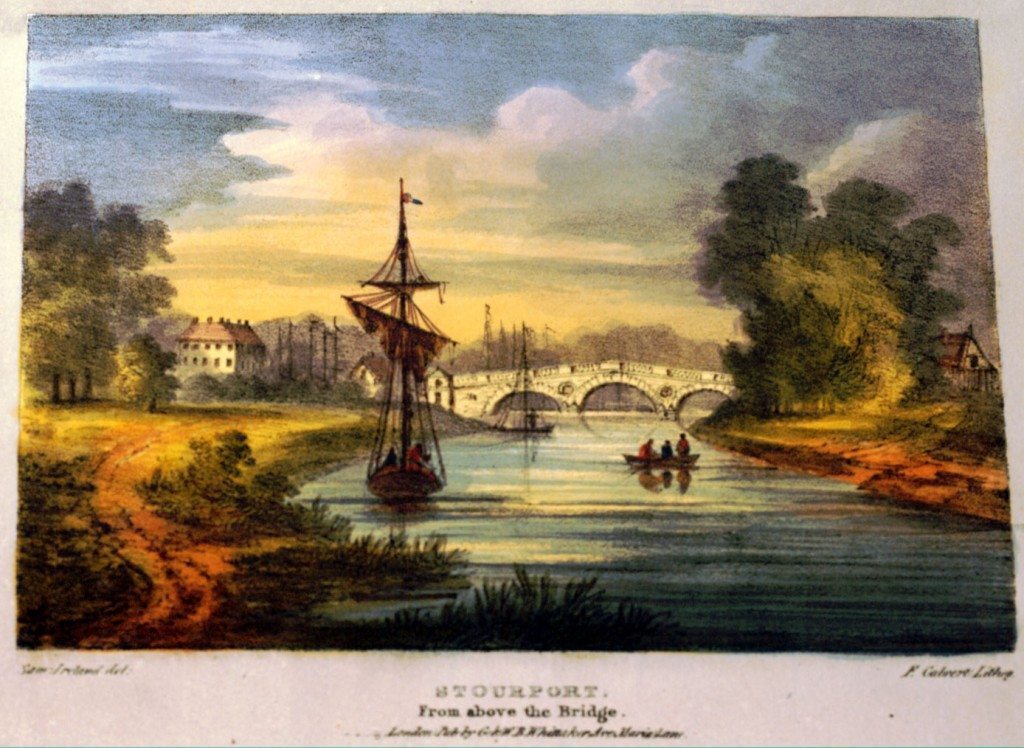 Stourport
Image: Stourport, Worcestershire, from above the Bridge. Stourport was a creation of the Industrial Revolution. The opening of the Staffordshire and Worcestershire Canal in 1771 led to the growth of a new town where the canal met the Severn.
"A little below Lickhill, on a sudden turn of the Severn, the bridge and town of Stourport break most pleasingly on the view. On the left, approaching the bridge, are some vinegar works, a foundry, and a spinning manufactory.
The flourishing town of Stourport affords a striking instance of the advantages which result from commercial industry, when judiciously exercised. Scarcely more than fifty years ago, the site which it occupies was a sandy barren, unprofitable heath, with only a few lonely cottages, exhibiting a picture of devastation and poverty.
At this time Stourport contains from three to four hundred houses, with numerous wharfs and warehouses. The streets are good; some of the dwellings may be termed elegant; and most of them are respectable, neat, and commodious. The town resembles a sea-port in the heart of the kingdom.
The commercial creation of Stourport…is attributable to the Trent and Severn, or Staffordshire and Worcestershire canal, the basin of which…forms a dépôt of communication between the central and western parts of the kingdom. This canal, one of the earliest works of the celebrated Brindley, was commenced about the year 1768, and finished in 1771, at an expense of £105,000….It is truly astonishing to observe the quantities of coal, iron, grain, flour, hops, apples, china ware, and other goods which are daily and hourly in transit by this communication."
Harral, vol. 2 p1-4
« Previous in this section
Next in this section &raquo
Continue browsing this section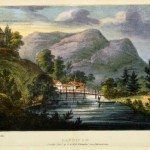 A Journey down the Severn from Thomas Harral's Picturesque Views of the River (1824)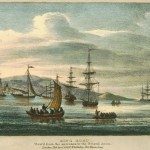 Introduction: the Severn Waterway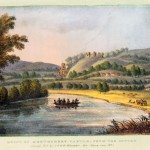 Poetry and Visions of the River Severn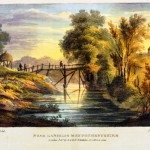 The Severn and its Origins in Wales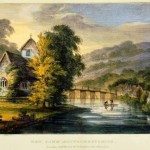 Newtown to Montgomery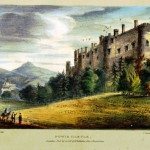 Powis Castle to Welshpool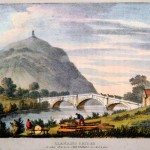 Welshpool to Shrewsbury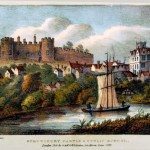 Shrewsbury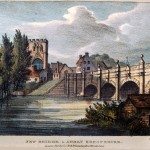 The English Bridge, Shrewsbury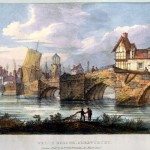 The Welsh Bridge, Shrewsbury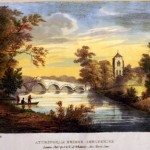 Atcham Bridge, Shropshire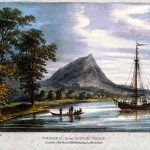 The Wrekin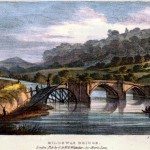 Buildwas Bridge and the Severn Earthquake of 1773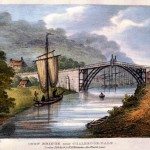 Coalbrookdale and the Ironbridge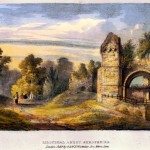 Madeley, Broseley and Lilleshall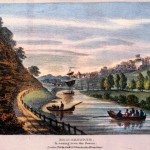 Bridgnorth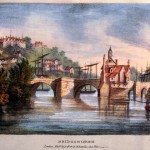 Bridgnorth's Economy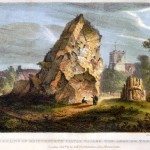 Bridgnorth Castle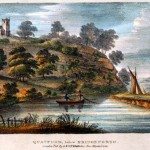 Quatford and the nearby Landscape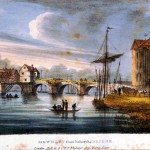 Bewdley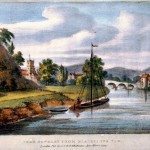 The Wyre Forest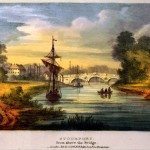 Stourport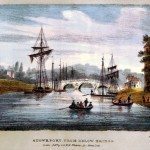 Stourport Bridge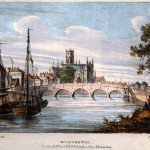 Worcester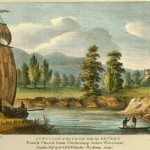 Worcester to Upton-on-Severn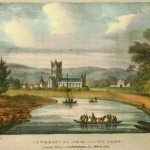 Tewkesbury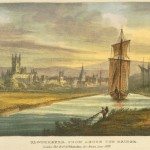 Gloucester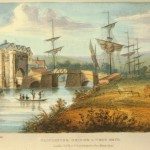 Gloucester's Economy and the Severn Trade