Newtown to Montgomery
Image: Newtown, Montgomeryshire. Newtown and Montgomery were larger than Llanidloes, but also combined industrial activity in a rural setting
"(Newtown) is a large, irregular market-town…Lying in a beautiful valley of meadow and pasture, it is bounded on each side of the stream by moderately rising hills, most of which are mantled with wood.
Here is the chief manufactory of Welch flannels, the weaving and spinning of which are carried on in several buildings in and next to the town….Nothing can divest the mountain-sheep of the country of the fineness of their fleece, which is of short staple, and admirably adapted to the purpose.
From Newtown, the Montgomery canal accompanies the Severn for many miles. Much business is transacted on it, in the conveyance of lime, coal, slate and timber.
Although Montgomery is the county town, it was, no further back than the year 1756, little more than a village in extent….Formerly it contained only about two hundred timber–and-plaister dwellings, forming a single street; but the houses are now chiefly of brick, roofed with slate: altogether its appearance is remarkably clean and neat, and around the market-place it is not without some pretension to elegance. The circumjacent scenery indicates fertility of soil; and, from the number of pretty cottages of a superior class, which occupy the most agreeable spots in the environs, it may be said to possess considerable attractions for persons of moderate fortune, fond of good society, and of the inexpensive enjoyments of life. The process of tanning is carried on to some extent in this town; but its general traffic is not considerable. Here, however are five annual fairs for horses, sheep, and horned cattle.
The surrounding country is luxuriantly rich in meadow and corn land; and the views, in every direction, are extensively and beautifully diversified."
Harral, vol.1, p 24-28, 38-57.
« Previous in this section
Next in this section &raquo
Continue browsing this section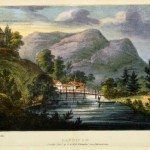 A Journey down the Severn from Thomas Harral's Picturesque Views of the River (1824)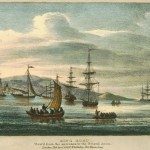 Introduction: the Severn Waterway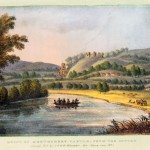 Poetry and Visions of the River Severn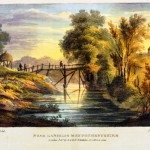 The Severn and its Origins in Wales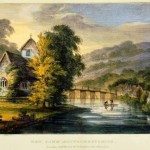 Newtown to Montgomery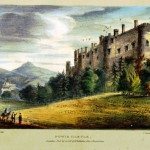 Powis Castle to Welshpool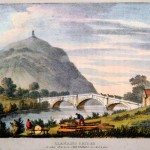 Welshpool to Shrewsbury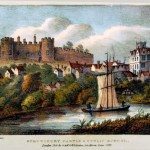 Shrewsbury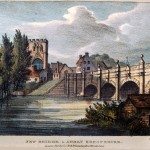 The English Bridge, Shrewsbury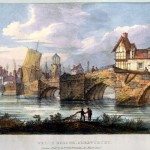 The Welsh Bridge, Shrewsbury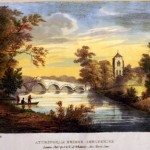 Atcham Bridge, Shropshire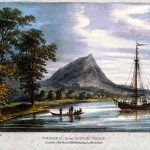 The Wrekin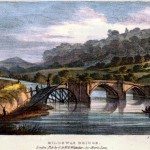 Buildwas Bridge and the Severn Earthquake of 1773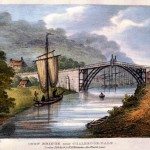 Coalbrookdale and the Ironbridge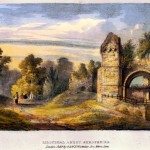 Madeley, Broseley and Lilleshall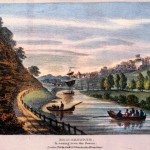 Bridgnorth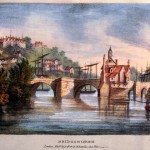 Bridgnorth's Economy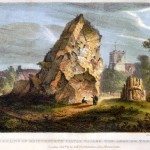 Bridgnorth Castle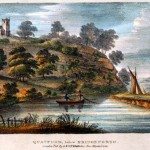 Quatford and the nearby Landscape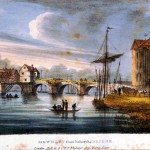 Bewdley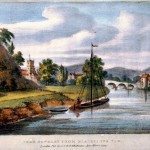 The Wyre Forest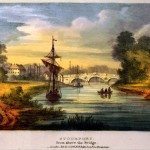 Stourport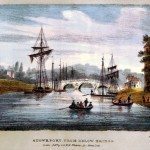 Stourport Bridge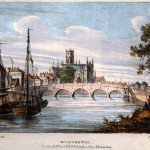 Worcester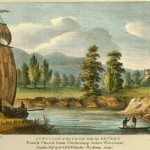 Worcester to Upton-on-Severn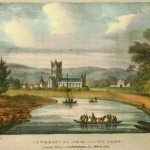 Tewkesbury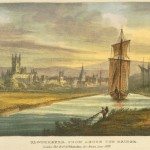 Gloucester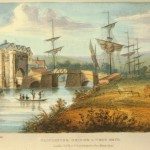 Gloucester's Economy and the Severn Trade