Madeley, Broseley and Lilleshall
Image: Lillyshall (Lilleshall) Abbey, Shropshire. A view of the ruins of the medieval priory with a canal barge pulled by a horse on the Marquis of Stafford's Canal. Lilleshall was also home to a residence of the Marquis, a member of the Leveson-Gower family with extensive industrial, agricultural and transport holdings across the Midlands and beyond.
"Madeley, on the northern bank of the Severn, formerly had an excellent market, which was discontinued in the time of the civil wars and not revived until 1763. Here the Shropshire canal runs from the Severn to the Ketley iron-works; having been joined, in its course, by the Marquis of Stafford's canal, which, taking a northerly direction, passes Lilleshull. About a mile below the iron bridge, is an inclined plane, by which iron coals, etc. are lowered in troughs, about six feet wide, from the canal above; and hence, by a small canal, of about half a mile in length, made by damming up the Severn water, they are conveyed to warehouses at the Wooden Bridge.
In forming a foot-road in this parish, in the year 1788, a spring of native, or fossil, tar burst forth from several holes, one of the streams of which was six or eight inches in diameter. For a long time, several hogsheads of tar per day were caught; but the spring is nearly, if not quite, exhausted. Here is a work, however, for obtaining tar from the condensed smoke of pit-coal. Various coal and iron-works are in the neighbourhood.
At Coal Port, just below the inclined plane, is a china manufactory; and a little further, is the Wooden Bridge, already mentioned.
Nearly opposite to Madeley, on the southern bank of the stream, is the village of Jackfield. A little further to the south, is the market town of Broseley, the inhabitants of which are chiefly employed in the iron and coal works. Here also are large manufactories of coarse ware and glazed tobacco pipes. Broseley is remarkable for a burning spring, or well, that was discovered there in the year 1711. This spring, by sinking a coal pit near it, some years afterwards, entirely disappeared. For its combustible qualities, the water was supposed to be indebted to a mixture of petroleum.
The neat little market town of Wellington, eleven miles eastward of Shrewsbury…has a handsome modern-built stone church, the roof of which is supported by cast-iron pillars. The window-frames are also of cast-iron….The neighbourhood abounds with limestone, coal and iron, which are employed to great advantage….
Five miles north-east from Wellington, is the retired village of Lilleshull; about a mile to the south-east of which are the remains of an abbey, or priory, now the property of the Marquis of Stafford."
Harral, vol.1, p 232 -237
« Previous in this section
Next in this section &raquo
Continue browsing this section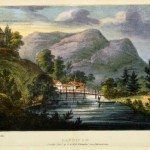 A Journey down the Severn from Thomas Harral's Picturesque Views of the River (1824)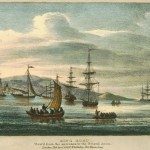 Introduction: the Severn Waterway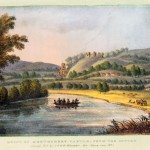 Poetry and Visions of the River Severn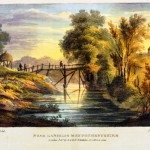 The Severn and its Origins in Wales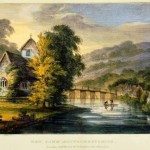 Newtown to Montgomery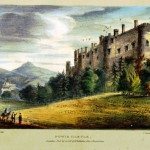 Powis Castle to Welshpool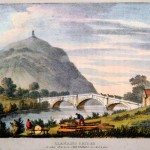 Welshpool to Shrewsbury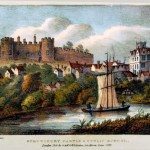 Shrewsbury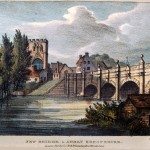 The English Bridge, Shrewsbury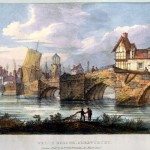 The Welsh Bridge, Shrewsbury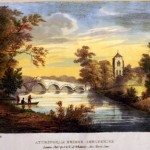 Atcham Bridge, Shropshire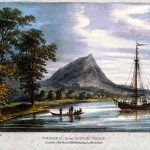 The Wrekin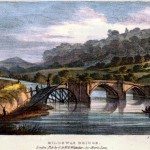 Buildwas Bridge and the Severn Earthquake of 1773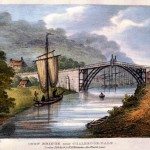 Coalbrookdale and the Ironbridge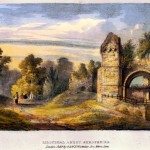 Madeley, Broseley and Lilleshall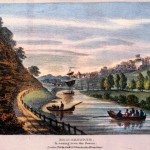 Bridgnorth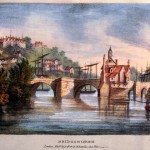 Bridgnorth's Economy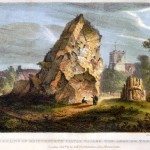 Bridgnorth Castle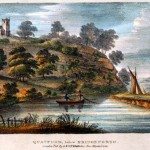 Quatford and the nearby Landscape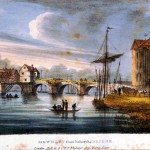 Bewdley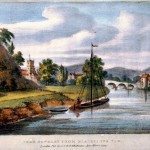 The Wyre Forest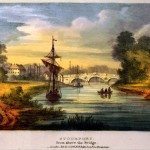 Stourport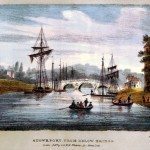 Stourport Bridge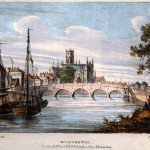 Worcester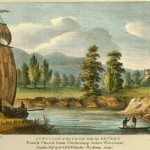 Worcester to Upton-on-Severn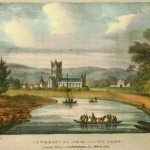 Tewkesbury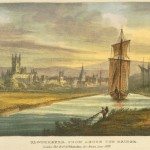 Gloucester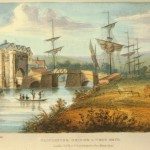 Gloucester's Economy and the Severn Trade