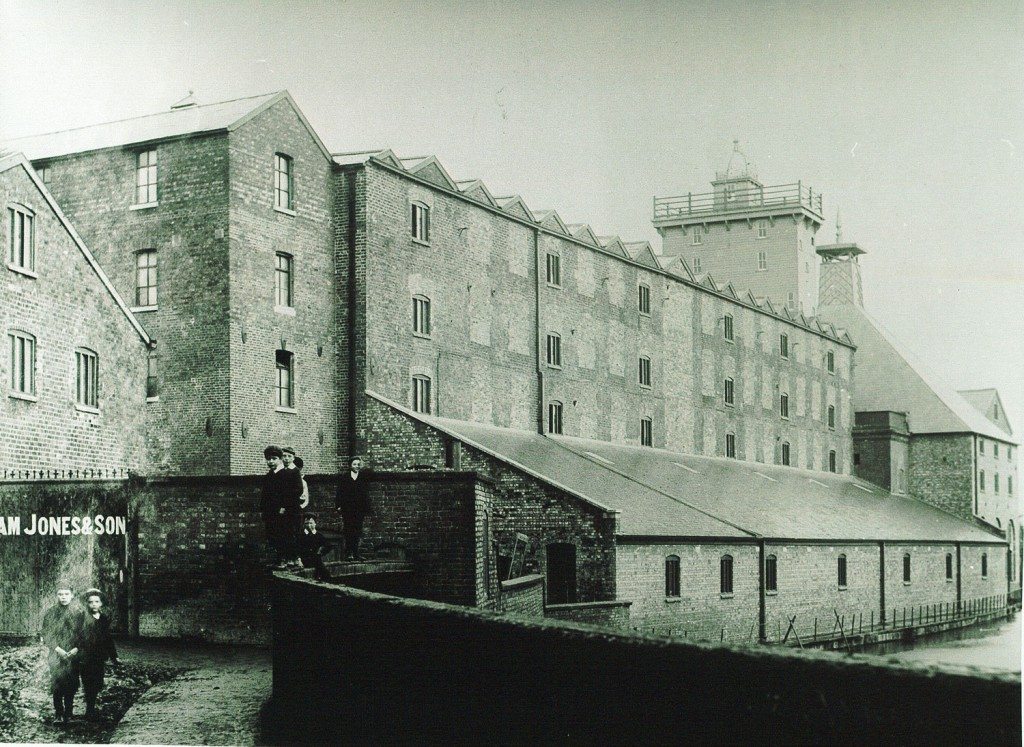 The Location of Ditherington Mill
1790 - 1830 (c.)
Image: View of Ditherington Mill showing the Shropshire Canal and canal bridge in the foreground from an early 20th century photograph. The Canal was opened in 1797 and it fell into disuse in about 1930. It was officially closed in 1944. 5
Image from: Shropshire Archives
In 1796 John Marshall (1765-1845) and the brothers Thomas and Benjamin Benyon purchased a seven acre site in the hamlet of Ditherington within the suburb of Castle Foregate on the outskirts of Shrewsbury. Benjamin Benyon wanted to return from Leeds to his native town and the partners saw an opportunity to build a factory to twist thread in Shrewsbury. The nearby carpet weavers in Bridgnorth and Kidderminster provided a market for tow yarns, a by-product of thread-making from the mill.
The site was well-chosen. It stood close to the Bagley Brook which provided a water supply and it was only a few hundred yards from port facilities on the River Severn. Ditherington was also on a turnpike route from Shrewsbury to Whitchurch and Market Drayton. These means of transporting goods would allow raw materials and finished products to be moved to and from the factory. Moreover, the factory was built next to the route of the Shrewsbury Canal which had been authorised in 1793 by an Act of Parliament to enable coal to be moved from Oakengates to Shrewsbury more easily than by horse-drawn wagon along the Holyhead Road. The canal was opened in January 1797 and coal could be unloaded directly into the engine house at Ditherington Mill. The subscribers to the canal included local landowners, industrialists and professional men. They included Earl Gower, the industrialists John Wilkinson and William, Richard and Joseph Reynolds and Dr Robert Waring Darwin, a son of Erasmus Darwin, the father of Charles Darwin and a childhood friend of a partner in the Ditherington enterprise, Charles Woolley Bage.6
6 Trinder, op. cit., pp. 204-205, W G Rimmer, The Marshalls of Leeds Flax-Spinners 1788-1886 (Cambridge, 1960), p 54.
« Previous in this section
Next in this section &raquo
Continue browsing this section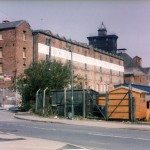 Charles Bage, the Flax Industry and Shrewsbury's Iron-Framed Mills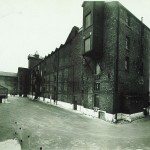 Shrewsbury's Industrial Context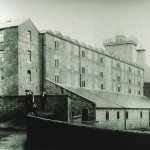 The Location of Ditherington Mill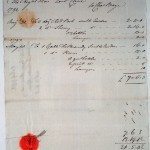 Bill for the supply of liquor from Charles Bage to Lord Clive 1792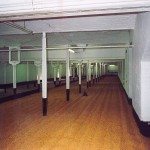 Charles Bage and Iron Construction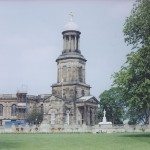 Charles Bage: Business and Local Affairs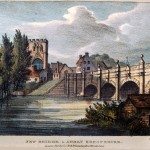 Thomas and Benjamin Benyon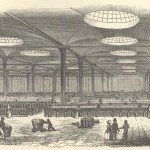 John Marshall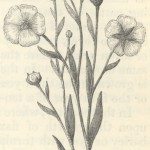 Growing and Preparing Flax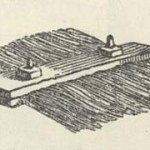 Processing and Spinning Flax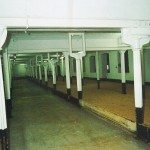 Ditherington Flax Mill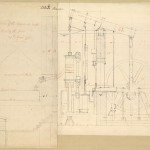 Ditherington Mill: Steam Power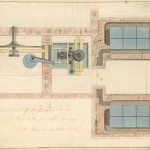 Ditherington Mill: Steam Power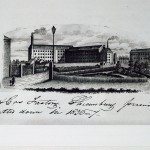 Castlefields Mill: Origins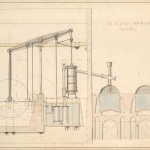 Castlefields Mill: Steam Power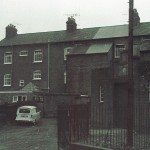 Castlefields Mill: the Flax Warehouse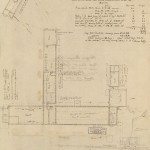 Castlefields Mill: Gas Lighting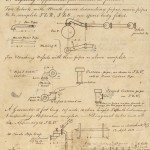 Castlefields Mill: Gas Lighting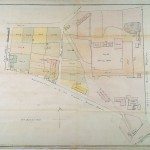 Castlefields Mill: Sale and Demolition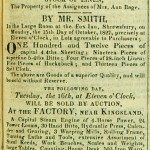 Kingsland Mill