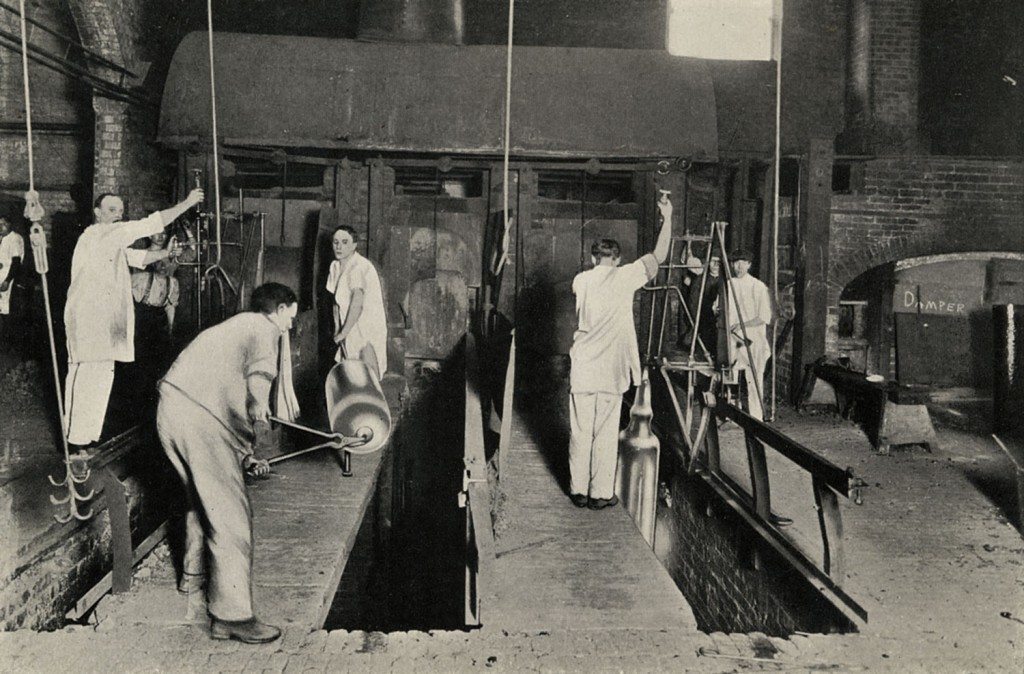 French and Belgian Workers
Image: Manufacture of coloured sheet window-glass. This photograph dates from the early 20th century but shows a process that was brought to Chance Brothers by French workers in the 1830s and 1840s. Chance Brothers & Co., Limited, 100 Years of British Glass Making 1824-1924 (Smethwick and Glasgow, Chance Brothers & Co., 1924).
Image from: Local Studies and History, Birmingham Central Library
Skilled European glassworkers were recruited by Chances in three main phases:
1832 when French blowers were recruited to develop sheet glass production;
1845 when Belgian workers were engaged after sales of glass increased following the repeal of the window tax.
1850 when additional workers from France were recruited to produce glass for the Crystal Palace.
The procurement of overseas workmen was a dangerous activity. It was illegal in France, Belgium and Germany to entice workers to work away from their native homeland. Members of the Chance family or the agents who acted on their behalf faced imprisonment if their activities were discovered.
Robert Lucas Chance's original plan was to substitute the French and Belgian workers with local workmen once they had acquired the necessary skills to produce sheet glass. However, the blowers and flatteners operated a familial precept where skills could only be taught to their own descendants. They insisted on only working with their compatriots in their own glasshouses so that their methods could be kept secret.  The training of native blowers was a slow process and explains why several French and Belgian families resided in Smethwick for many years.  Their influence was long-term and they brought their own terms into the trade: a day's work was measured in "journeys" from the French "journée" and the boys who helped the blowers were called "gamins".
Incentives were offered to French and Belgian workers to apply and impart their skills.  They were paid at a higher rate than the native glass workers. Evidence of this can be found in the company's wage books and the account books which detail the disparity between rates paid to the English and overseas workers. They also received free housing, coal and monthly bonuses. The first foreign workers and their families were provided with workmen's cottages which were known as Scotch Row. Robert Lucas Chance had originally intended to recruit glass workers from Scotland and amongst the original workers were families from Dumbarton, an area known for glass making in the early nineteenth century. Another row of cottages in Union Street, Spon Lane was purchased by Chances from a William Grigg, these were to house recruits from Belgium. This sequence of houses was known as Belgian Row.
The newcomers introduced wine drinking and allegedly the eating of frog's legs. Like all newcomers from different countries they were stereotyped. There is an urban myth that once the French arrived the number of legless frogs in the canal increased! The new families did not always get on well with their Smethwick neighbours; many of the street fights were Anglo-French encounters.
An account of the French community was given in the company's records:
Amongst the "glasshouse crew" bearded, blue-bloused and with dark eyes and olive cheeks under their heavy flapped leather hats, are a little colony of French workmen, who with their families occupy a row of houses adjoining the works and support a native "cabaret" of their own, where ordinaire, (a light wine), is to be bought by the "chopine."
Amongst the first contingent of French glassblowers to arrive at Spon Lane were two brothers, Nicholas Gaspard and Caspar André. They were born in Monthermé, Ardennes and were employed by Georges Bontemps at his Choisy-le-Roi glassworks.   In a letter penned by his son who was born in Smethwick, Nicholas Gaspard was described as "a splendid specimen of manhood of more than six feet high and known at the works as 'Big Gaspard'."  Robert Lucas Chance made Big Gaspard head-workman of the glassworks and he remained there for eighteen years.
Many of the French and Belgian workers arranged with the company to open a special savings account and accumulated considerable amounts of money.  Some returned to their homeland and purchased land on which they could retire. The letter written by Gaspard André's son detailed how 'Big Gaspard' left the employment of Chance Brothers.
In 1850, Nicholas Gaspard had attained his 48th year of age and in the glassblowing trade, this is generally considered as the reasonable working limit of a glass blower. Although in capital health and in fact, a real athlete, he deemed it prudent to cease glass blowing and accordingly informed Messrs. Chance of his determination to retire, requesting at the same time that his special account at the firm should be squared up. This account, capital and interest comprised, amounted to the rather stupendous sum, for a simple workman of 5,000 Francs.
Not all French and Belgians returned to their homeland. Many of the "bon-'omes", as the locals called them, married local girls and settled in Smethwick. Two brothers, Alphonse and Eugene Bregy became owners of The Wagon and Horses and The Castle public houses. Another notable émigré was Joseph Zeller. On retirement from Chance Brothers he became a local entrepreneur and his son became an hotelier and a director of Walsall Football Club. Undoubtedly other descendants of the Spon Lane French colony are still resident within the local area.
« Previous in this section
Next in this section &raquo
Continue browsing this section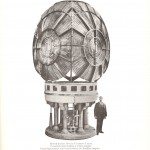 The Infinite Uses of Glass: Chance Brothers, Glassmakers of Smethwick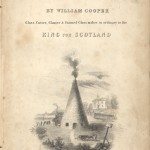 Chance Brothers and Company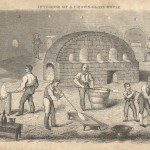 The Arrival of Expert Workers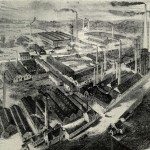 The Chemical Works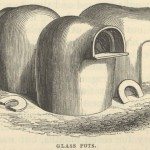 Types of Glass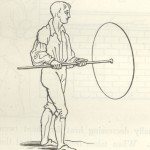 Crown Glass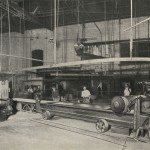 Plate or Sheet Glass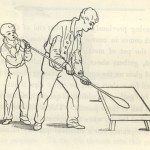 Flint Glass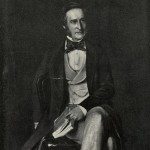 New Technology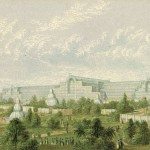 Glazing the Crystal Palace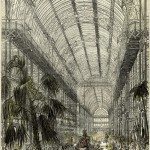 Glazing the Crystal Palace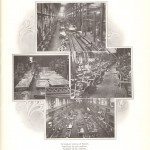 Lighthouse Production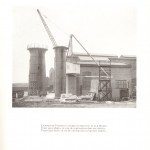 Lighthouse Production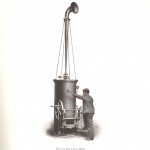 Lighthouse Production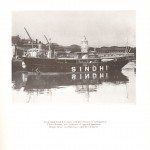 Lighthouse Production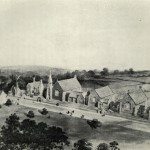 Company Philanthropic Activity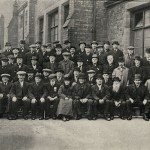 Relations between Workers and the Company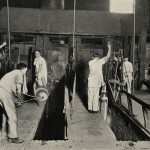 French and Belgian Workers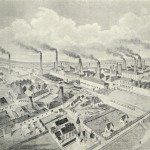 Description of the Glassworks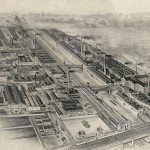 Description of the Glassworks