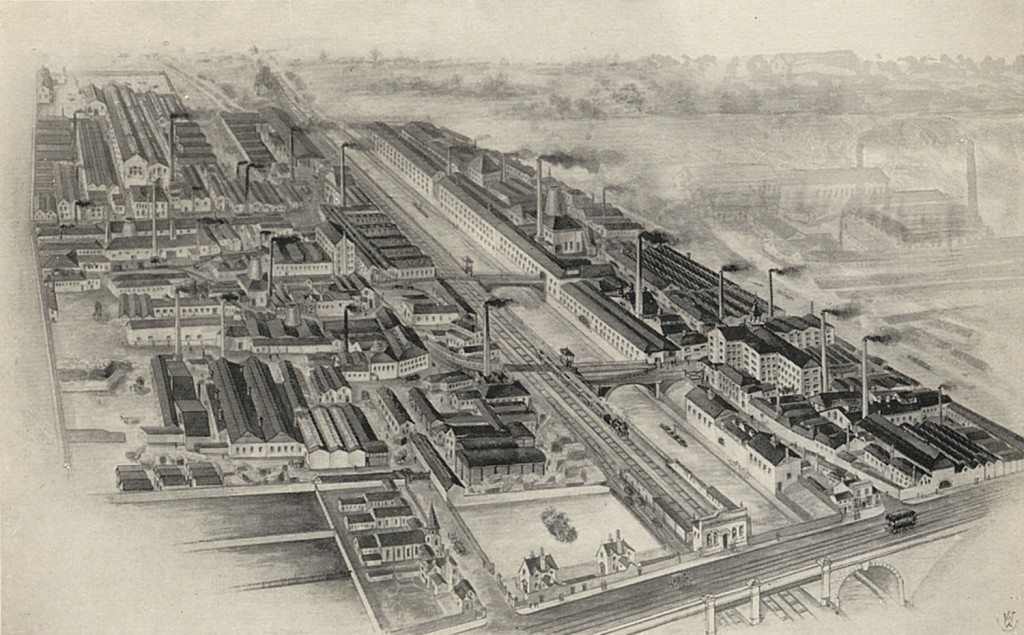 Description of the Glassworks
Image: The Glass and Lighthouse Works at Smethwick. This view of Chances's Smethwick factory shows the size of the works in the early 20th century. Glass cones can be seen at various locations across the site. Chance Brothers & Co., Limited, 100 Years of British Glass Making 1824-1924 (Smethwick and Glasgow, Chance Brothers & Co., 1924).
Image from: Local Studies and History, Birmingham Central Library
In 1868 Elihu Burritt visited the Smethwick site and described it as "large enough to constitute a village itself". His language may be a little fanciful, but his writing captured the awe of watching a skilled glass blower at work.
The Glass works of the Messrs. Chance constitute one of the most remarkable establishments in the world, both for extent and character of their operations and productions.  They embrace a small, compact town of edifices difficult to represent in any familiar simile.  If seen from a certain distance by moonlight,when quiet and smokeless, they might look to an imaginative eye like a great nest of cathedrals and Turkish mosques. These buildings cover a territory of about 24 acres.  It is intersected by a canal, with its landings in the middle of the works, which have about a score of boats of their own for transportation of the raw material and its wonderful productions when ready for home and exportation. This may serve to convey some idea of the establishment when cold and silent But when all aglow with its fiery industries, it represents a scene which Virgil and Dante would have described in terms and figures unsuited to modern conceptions and facts. In one section of these great works are bowls made of Stourbridge fire clay, which hold about two tons of the liquid, which is called metal.  The pipes are iron, nearly as long as a fishing rod.  The bubbles blown are perfectly marvellous.  They weigh about thirty pounds each, and are from five to six feet in length.  The whole operation seems like magic.  Nothing in the working of other metals is like these strange manipulations.  That is not the word for them either, for the mouth seems to have more to do in the matter than the hand. Here a score of men dipping their pipes into those terrible pots taking up a ball of the red metal, and then blowing and twirling the bubble until it becomes a cylinder as long as a two-bushel bag of wheat.  What lungpower must be brought to bear upon the thousands inflated here in a week! The human breath forced through all those iron pipes, if put in one volume, ought to be enough to propel a ship of the line across the Atlantic.  Few artisans could have trained the measurement of the eye to such a fine precision as these glass blowers.  To take up an ounce the exact quantity of metal, then to blow and twirl it into a cylinder that shall not vary a hair's breath from the requisite thickness and diameter is a remarkable, almost unparalleled feat of skill.
« Previous in this section
Continue browsing this section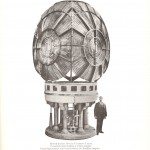 The Infinite Uses of Glass: Chance Brothers, Glassmakers of Smethwick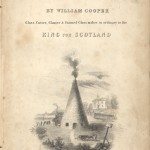 Chance Brothers and Company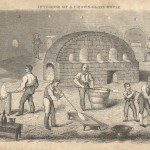 The Arrival of Expert Workers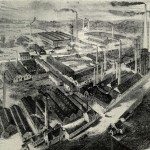 The Chemical Works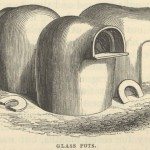 Types of Glass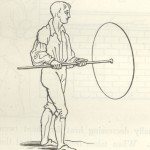 Crown Glass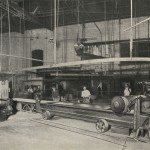 Plate or Sheet Glass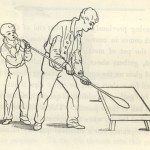 Flint Glass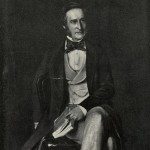 New Technology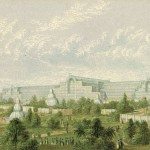 Glazing the Crystal Palace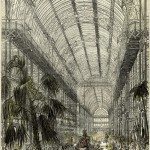 Glazing the Crystal Palace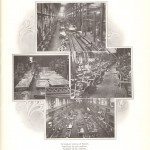 Lighthouse Production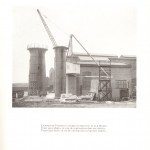 Lighthouse Production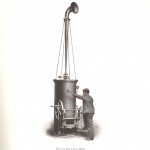 Lighthouse Production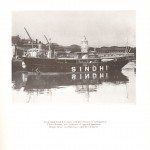 Lighthouse Production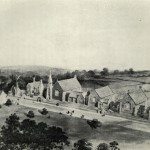 Company Philanthropic Activity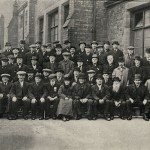 Relations between Workers and the Company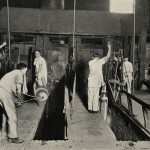 French and Belgian Workers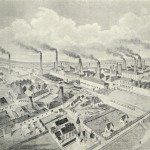 Description of the Glassworks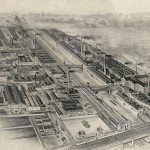 Description of the Glassworks