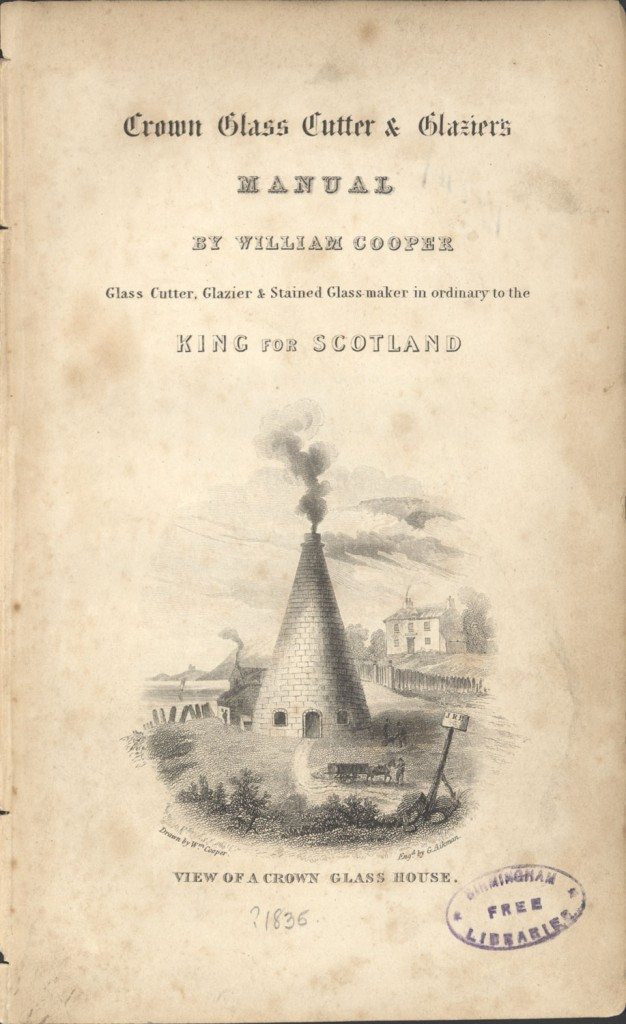 Chance Brothers and Company
1850 - 1870 (c.)
Image: View of a Crown Glass House. Title page of William Cooper, Crown Glass Cutter & Glazier's Manual (1835). The British Crown Glass Works probably resembled the glassworks in this image prior to the purchase of the business by Robert Lucas Chance.
Image from: Science, Technology and Management, Birmingham Central Library
Robert Lucas Chance purchased the British Crown Glass Company of Spon Lane, Smethwick from Joseph Stock in 1824 where glass had been manufactured since 1814. The land formed part of Blakeley Hall Farm and the area of 10 acres extended from Spon Lane to Oldbury bounded by the canal on one side and the Birmingham Road turnpike on the other. The old Blakely Hall had been Oldbury's half-timbered 14th century Manor House, surrounded by a moat, but when Robert Lucas Chance acquired the land there only stood a three-storey farmhouse, which had replaced the original Manor House in 1768.
The business benefited from its location, with the canal and wharf dissecting the site. This mode of transport was essential for the movement of the very fragile glass, as the roads of the day were pitted with potholes and ridges. The ability of Chance Brothers to move glass safely and quickly was one of the reasons for their expansion and success.
Lucas, as the family called him, had great hopes for the enterprise as a letter to his brother Henry, a barrister of Lincoln's Inn showed: "I have every reason for thinking that the concern will realize the most sanguine expectations I form'd and it presents a scope for the exercise of my acquirements as a man of business." On purchase the business only contained one glass house situated next to the canal. Lucas erected a second glass house and in 1828, a third was added to meet the demand of the export trade. In the early 1830s during a depression in the glass trade, Lucas faced financial difficulties. These were surmounted by the aid of his brother William. William along with his younger brother George had a successful iron merchants business operating from premises in Great Charles Street, Birmingham. They traded almost exclusively with America and William found the capital to guarantee the survival of the firm and became a full partner of the company.
« Previous in this section
Next in this section &raquo
Continue browsing this section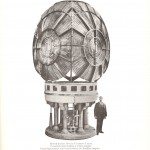 The Infinite Uses of Glass: Chance Brothers, Glassmakers of Smethwick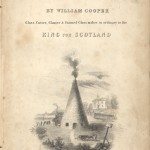 Chance Brothers and Company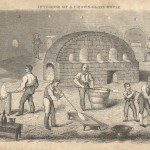 The Arrival of Expert Workers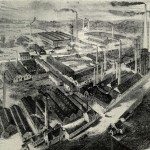 The Chemical Works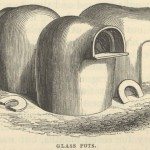 Types of Glass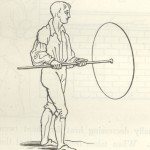 Crown Glass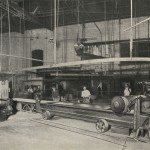 Plate or Sheet Glass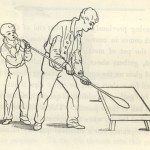 Flint Glass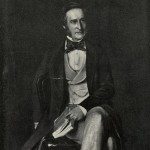 New Technology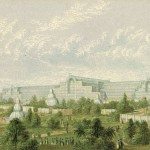 Glazing the Crystal Palace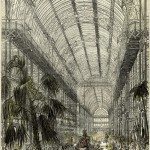 Glazing the Crystal Palace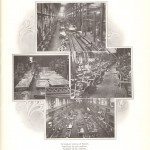 Lighthouse Production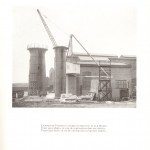 Lighthouse Production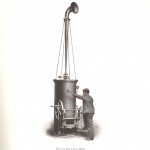 Lighthouse Production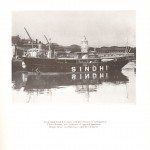 Lighthouse Production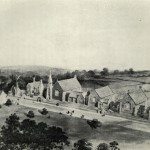 Company Philanthropic Activity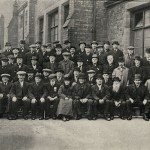 Relations between Workers and the Company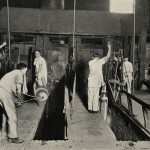 French and Belgian Workers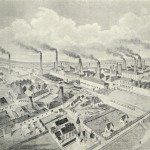 Description of the Glassworks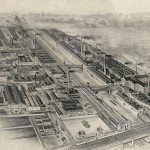 Description of the Glassworks