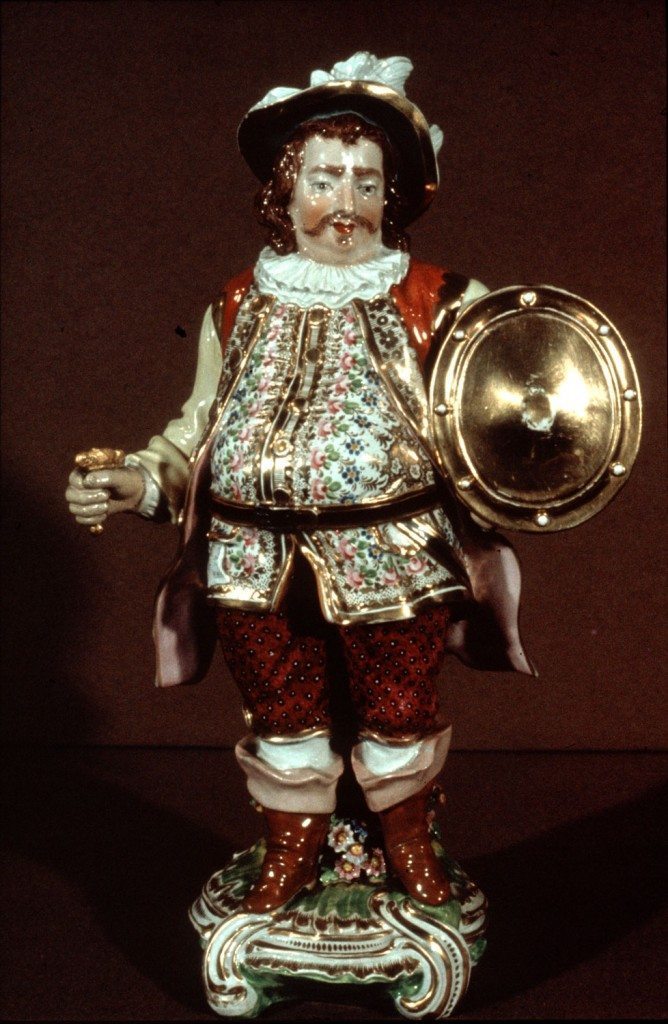 James Quin as Falstaff, c. 1825
Images of popular actors were always in great demand, and were reproduced in various techniques, such as engravings, enamels and porcelain figures.
James Quin (1693-1766) was the last great actor of the declamatory school. From 1718 onwards he appeared at Lincoln's Inn Fields' theatre, Drury Lane and Covent Garden in a wide range of Shakespearian roles. Quin's Falstaff was considered as the best of his time. The figure was first modelled at the Bow factory in 1749. The original source of the figure was supposed to be a mezzotint by McArdell. The influence of an accomplished Rococo style is seen in the finely curved base and rich painting and gilding. The figure was later re-modelled and re-issued several times, and this one is a later adaptation of the first Derby model.
Image from: Derby Museum and Art Gallery
« Previous in this section
Next in this section &raquo
Continue browsing this section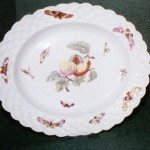 Derby Porcelain in the 18th and early 19th centuries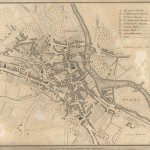 Derby Porcelain: André Planche and William Duesbury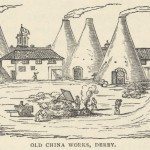 Derby Porcelain: William Duesbury II and Robert Bloor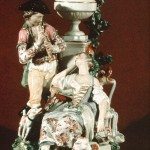 Pastoral Group, c.1770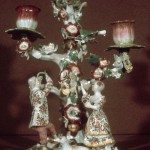 Candelabrum, c. 1755-60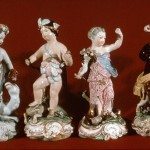 The Four Quarters (Continents), c.1775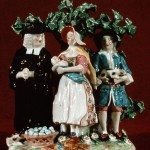 Tithe Pig Group, c.1765-70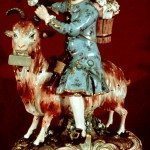 The "Welsh" Tailor, c.1770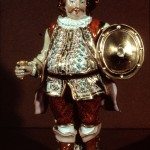 James Quin as Falstaff, c. 1825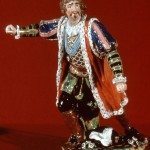 Edmund Kean as Richard III, c.1815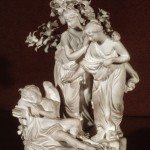 Virgins Awakening Cupid, c.1780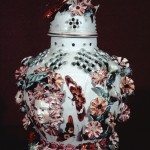 Frill Vase and Cover, c.1760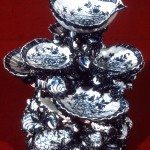 Blue & White Table Centre in two parts, c.1760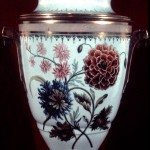 Ice Pail, c.1796-1800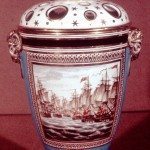 Pot-Pourri, c.1800-1810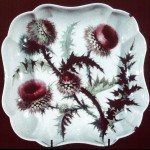 William Pegg's Thistle Dish, c.1800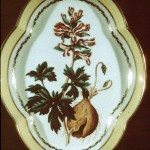 Dish, c.1800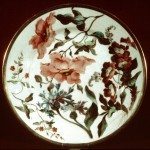 Dessert Plate, c.1813-1820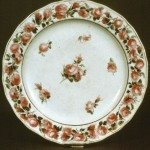 William Billingsley's Prentice Plate, 1790-1795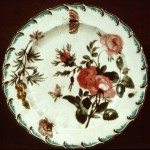 Dessert Dish, c.1790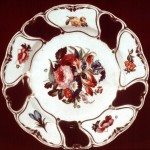 A Dessert Plate from the Trotter Service, c.1825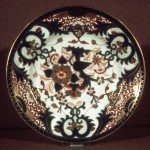 Dessert Plate (Imari)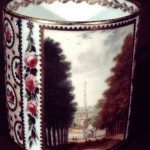 Coffee Can, c.1793-4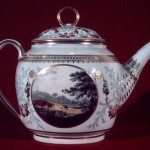 Teapot, c.1795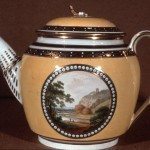 Teapot, c.1795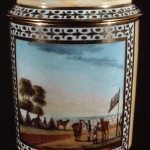 Chocolate Mug with Cover, c.1800