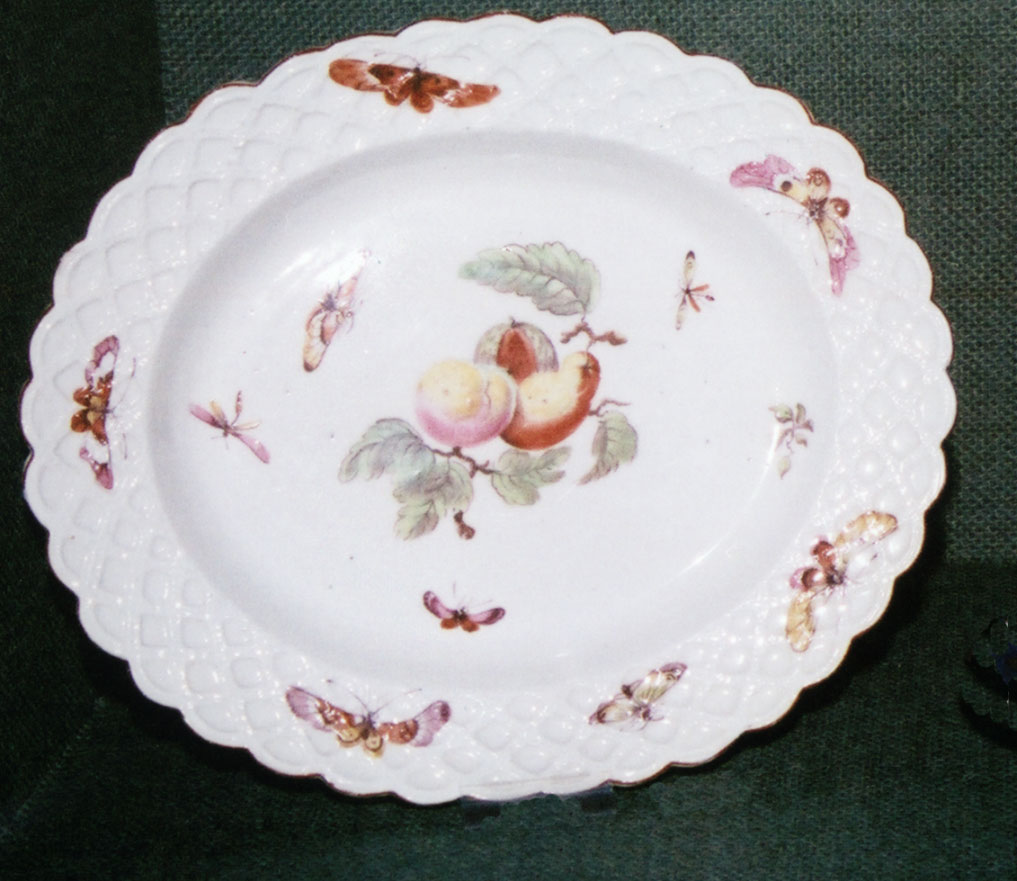 Derby Porcelain in the 18th and early 19th centuries
1740 - 1840 (c.)
Image: Derby Oval Dish, c 1760. The dish has a moulded trellis border painted with butterflies. The centre is painted with fruit and insects.
Image from: Bantock House, Wolverhampton
Text: Olga Baird
Summary
Derby, like Worcester and the Potteries district of North Staffordshire was home to an important centre of ceramics manufacture during the 18th and early 19th centuries. Under its first "china maker" André Planche, the Nottingham Road factory produced ornamental ware such as vases and figures because the soft paste that was used could not withstand boiling water and was therefore unsuitable for tableware. The paste, though, was ideal for delicate modelling and the Derby factory produced highly decorated pieces imitating French Rococo and other continental styles as well as scenes which reflected British rural and theatrical life. In the 1756, Planche entered a partnership with William Duesbury and the business developed a new paste which contained glass, soaprock and calcined animal bone. This enabled the factory to produce high-quality tableware.
This article by Olga Baird explores the origins of Crown Derby Porcelain and presents several examples of the ornamental products and tableware produced by the factory from the 1750s until the 1820s. The images in the exhibition are taken from slides of items held by Derby Museum & Art Gallery (www.derby.gov.uk/museums).
Next in this section &raquo
Continue browsing this section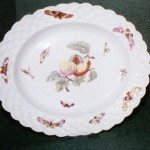 Derby Porcelain in the 18th and early 19th centuries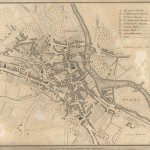 Derby Porcelain: André Planche and William Duesbury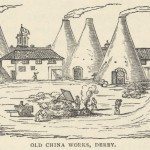 Derby Porcelain: William Duesbury II and Robert Bloor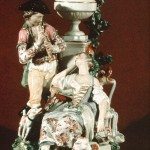 Pastoral Group, c.1770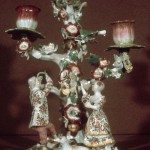 Candelabrum, c. 1755-60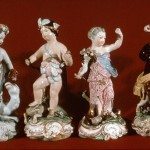 The Four Quarters (Continents), c.1775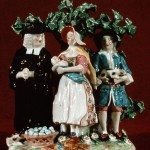 Tithe Pig Group, c.1765-70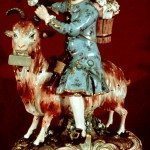 The "Welsh" Tailor, c.1770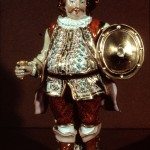 James Quin as Falstaff, c. 1825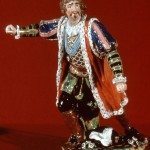 Edmund Kean as Richard III, c.1815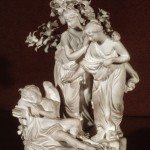 Virgins Awakening Cupid, c.1780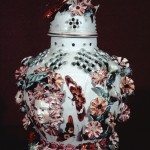 Frill Vase and Cover, c.1760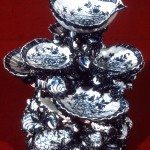 Blue & White Table Centre in two parts, c.1760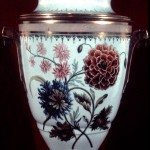 Ice Pail, c.1796-1800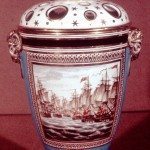 Pot-Pourri, c.1800-1810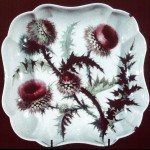 William Pegg's Thistle Dish, c.1800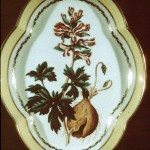 Dish, c.1800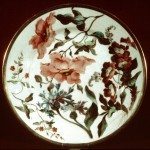 Dessert Plate, c.1813-1820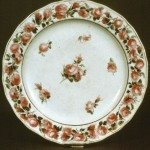 William Billingsley's Prentice Plate, 1790-1795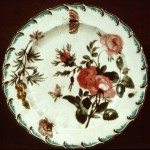 Dessert Dish, c.1790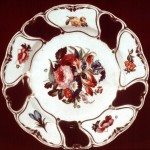 A Dessert Plate from the Trotter Service, c.1825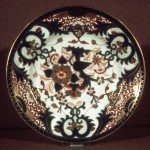 Dessert Plate (Imari)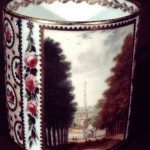 Coffee Can, c.1793-4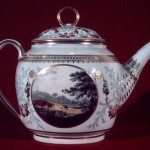 Teapot, c.1795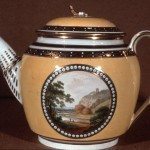 Teapot, c.1795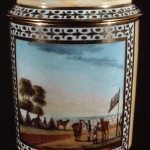 Chocolate Mug with Cover, c.1800
Sources and Further Reading
Barret, F A and Thorpe, A L. 
Derby Porcelain
 (London, 1971) Bradshaw, P, 
Derby Porcelain Figures 1750-1848
 (London, 1990) John W, 
William Billingsley 1758-1828
 (1968) Murdoch, J and Twitchett, J, 
Painters and the Derby China Works
 (987) Rice, D, 
Derby Porcelain – The Golden Years
 (1983) Sargeant, M, 
Royal Crown Derby
 (Princes Risborough, 2000) Twitchett, J, 
Derby Porcelain
 (London, 1980) Twitchett J. and Sandon H, 
Landscapes on Derby and Worcester Porcelain
 (1984) Examples of Derby Porcelain can be seen at the following locations: Bantock House Museum, Wolverhampton British Museum (
www.british-museum.org.uk
) Chatsworth House, Bakewell, Derbyshire (
www.chatsworth-house.co.uk
) Derby Museum and Art Gallery (
www.derby.gov.uk/museums
) Harewood House, Leeds (
www.harewood.org
) Kedleston Hall, Derby Royal Crown Derby Museum and Visitor Centre (
www.royal-doulton.com
) Victoria and Albert Museum (
www.vam.ac.uk
) Wallace Collection (
www.wallace-collection.com
)