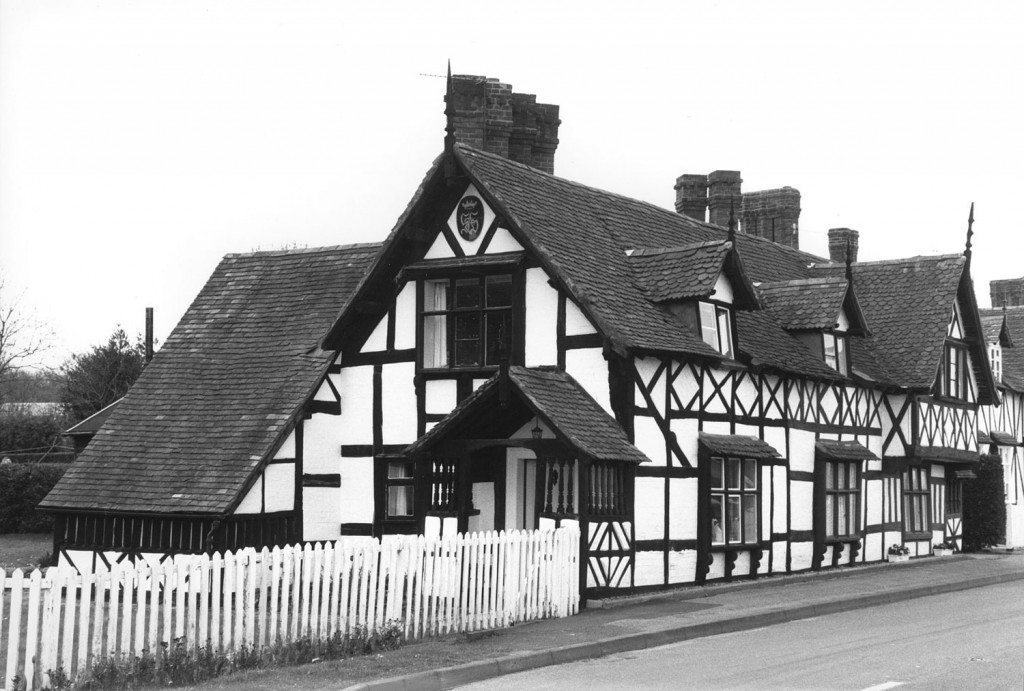 Decline
Image: Another view of the relocated Pewterers' Guild Hall, which was relocated from Wribbenhall to Ombersley, Worcestershire in 1841. Its removal suggests that pewtering had declined in Bewdley by this date.
[Image from: Bewdley Museum]
Manufacturing in Bewdley was large-scale, adaptable and profitable, but by the 1830s the "heroic phase" of pewter making was over. Birmingham regionally and Sheffield nationally became the most significant locations for the industry. There are several reasons for Bewdley's decline:
The development of the canal network in the late 18th and early 19th centuries reduced Bewdley's advantages as an industrial and commercial centre. Birmingham benefited from its location at the heart of a rapidly expanding industrial district, well-served by communications. The growing number of public houses and taverns within its hinterland used pewter pots and measures. Birmingham manufacturers also developed new markets for large-scale pewter products such as beer engines, liquor fountains and bar fittings.
New technology also played a role. In Sheffield a 1775 process for cold-rolling ingots of cast pewter to produce sheets of what was known as Britannia metal, enabled pewter items to be mass produced more cheaply. The sheets were pressed between metal forming dies or hand-raised by hammering. New designs were created without the time constraints of casting and turning on a lathe. The invention of pewter spinning in 1820 which formed sheet round a wooden former also contributed to Sheffield's emergence as the most important centre of British pewter making. Birmingham manufacturers adopted Sheffield techniques using Britannia metal and a similar product, tutania, invented by a Birmingham pewterer, William Tutin.
Bewdley had concentrated on producing a diverse range of products for consumers, by streamlining production methods, manufacturing in bulk and reducing costs. Gradually the demand for traditionally made items declined. Fine porcelain, glassware and electro-plated nickel silver (EPNS) gradually replaced pewter in middle-class households.
Today pewter making in Bewdley has ceased, but Pewterers' Alley in Wribbenhall and the displays at Bewdley Museum are reminders that the area once echoed to the sound of the pewterer's hammer.
« Previous in this section
Continue browsing this section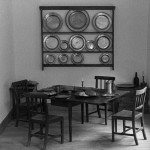 An Innovative Metal Industry: Pewter and Mass Production in Bewdley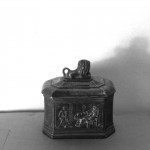 Bewdley's Importance for the Pewter Industry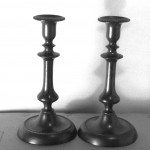 Using Pewter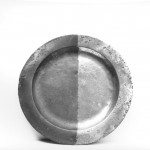 Making Pewter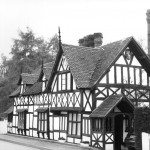 Local Origins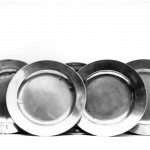 John Duncumb and Mass Production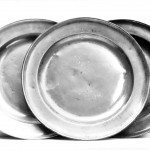 John Duncumb and Mass Production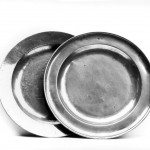 John Duncumb and Mass Production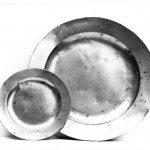 The mid 18th Century: Stynt Duncumb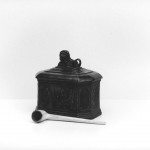 The late 18th Century: John Ingram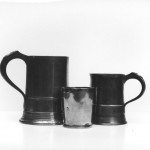 The late 18th Century: John Ingram and Charles Hunt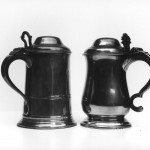 The late 18th Century: John Ingram and Charles Hunt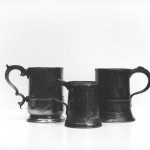 The early 19th Century: Crane and Stinton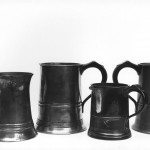 The early 19th Century: Joseph Morgan
Decline