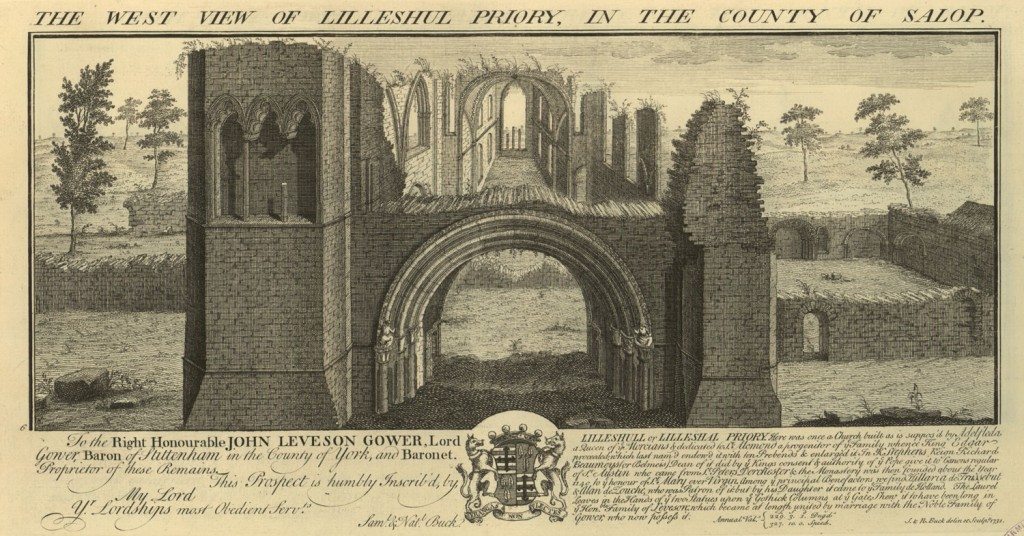 West View of Lilleshall Priory in Salop
Source: Samuel & Nathaniel Buck, Views of Ruins of Castles & Abbeys in England, Part 2, 1726-1739 (nd), Arts, Languages and Literature, Birmingham Central Library.
Text: Taken from the original source
To the Right Honourable JOHN LEVESON GOWER, Lord Gower , Baron of Stittenham in the County of York, and Baronet.
Proprietor of these Remains.
This Prospect is Humbly Inscribed by;
Yr: Lordships most Obedient Servts. Saml. & Nathl. Buck.
LILLESHULL or LILLESHAL PRIORY. Here was once a Church built as is suppos'd by Adelfleda a Queen of ye Mercians & dedicated to St. Alcmond a progenitor of ye Family whence King Edgars proceeded, which last nam'd endow'd it with ten Prebends & enlarged it. In K. Stephens Reign Richard Beaumeys (or Belmeis) Dean of it did by ye Kings consent & authority of ye Pope give it to Canons regular of St. Austin who came from St. Peters Dorchester & the Monastery was then founded about the year 1140 to ye honour of St. Mary ever Virgin. Among ye principal Benefactors we find Hillaria de Trussebut & Alan de Zouche, who was Patron of it: but by his Daughter it came to ye Family de Holland. The Laurel Leaves in the Hands of ye two Statues upon ye Gothick Columns at ye Gate, Shew it to have been long in ye Honble. Family of Leveson: which became at length Gower, who now possess it.
Annual Val } £229. 3s. 1d. Dugd'
} 327. 10. 0. Speed
S & N Buck Delin. et. Sculpt. 1731.
« Previous in this section
Next in this section &raquo
Continue browsing this section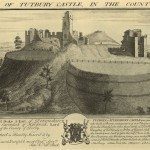 East View of Tutbury Castle in Stafford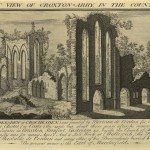 North East View of Croxton Abbey in Stafford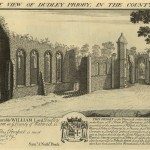 South West View of Dudley Priory in Stafford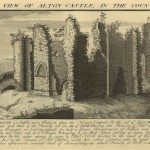 South West View of Alton Castle in Stafford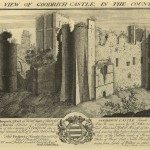 Samuel and Nathaniel Buck's Views of Ruins of Castles & Abbeys in the Midlands 1726-1739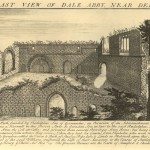 East View of Dale Abbey, near Derby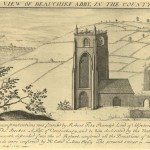 South West View of Beauchief Abbey in Derby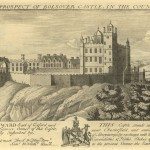 The North East Prospect of Bolsover Castle in Derby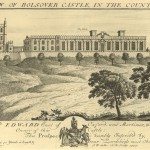 West View of Bolsover Castle in Derbyshire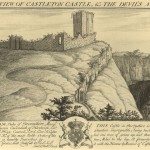 North West View of Castleton Castle and the Devil's Arse in the Peak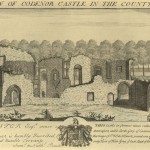 West View of Codenor Castle in Derby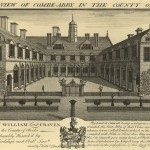 South View of Coombe Abbey in Warwick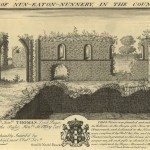 East View of Nuneaton Nunnery in Warwick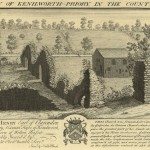 East View of Kenilworth Priory in Warwickshire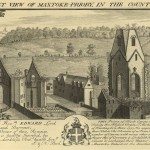 North West View of Maxtoke Priory in Warwickshire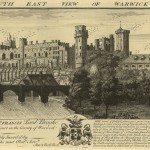 South East View of Warwick Castle in Warwick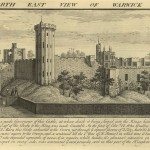 North East View of Warwick Castle in Warwick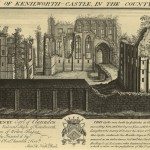 East View of Kenilworth Castle in Warwick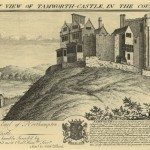 South East View of Tamworth Castle in Warwickshire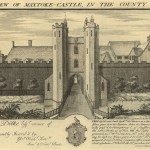 East View of Maxtoke Castle in Warwickshire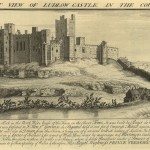 North West View of Ludlow Castle in Salop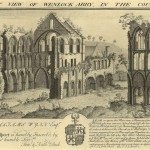 South West View of Wenlock Abbey in Salop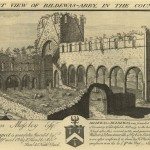 South West View of Buildwas Abbey in Salop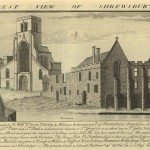 West View of Shrewsbury Abbey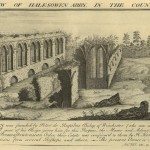 East View of Halesowen Abbey in Salop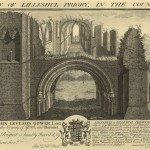 West View of Lilleshall Priory in Salop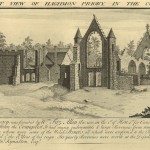 North West View of Haughmond Priory in Salop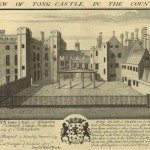 East View of Tong Castle in Salop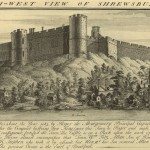 North West View of Shrewsbury Castle in Salop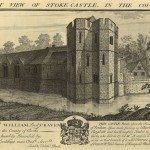 South West View of Stoke Castle in Salop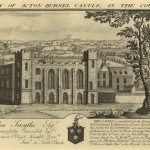 South View of Acton Burnell Castle in Salop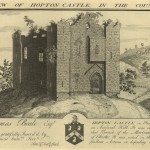 East View of Hopton Castle in Salop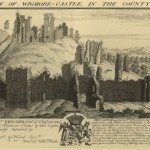 South View of Wigmore Castle in Hereford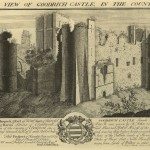 South East View of Goodrich Castle in Hereford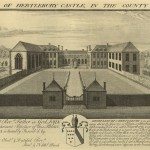 View of Hertlebury Castle in Worcester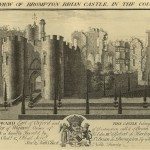 South East View of Brompton Brian Castle in Hereford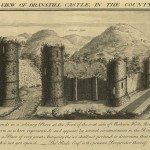 South West View of Branstill Castle in Hereford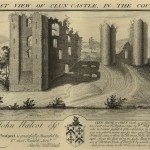 North West View of Clun Castle in Salop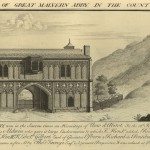 North West View of Great Malvern Abbey in Worcester