East View of Dale Abbey, near Derby
Source: Samuel & Nathaniel Buck, Views of Ruins of Castles & Abbeys in England, Part 2, 1726-1739 (nd), Arts, Languages and Literature, Birmingham Central Library.
Text: Taken from the original source
Dale Abby, Depedale or Stanley Park; founded by Radulphus Son of Germundus, on Occasion of an admonishment in a Dream to a Baker in Derby, who thereon left all he had and became a Hermitt in this Desert. Serlo de Grendon Son in law to the said Radulphus, built a Sumptuous Church and Monastery here; and placed in it Canons from the Cell att Calke; and procured them several Privileges from Rome; but being remiss in Divine Offices for fear of being removed, they resigned; and returned from whence they came. Then they had Six Canons from Tupholm who were recalled on the same Account. After this William Grendon, Son of Serlo de Grendon, settled the Town & Park of Stanley, Depedale & Lands in Okebrook upon this House; & nine Canons from Nen: house in Lincolnshire And the Heirs of the said William confirmed the Gifts of their Ancestors to the Canons of Stanley Park; all which with other Possessions were confirmed to them by King Henry ye Third. An: Reg: 19. The Present Owners are the Earls of Stamford & Chesterfield.
Annual Valu. Dug. 1+ + = 12
S. B. Delin. N. B. Sculp. 1727.
« Previous in this section
Next in this section &raquo
Continue browsing this section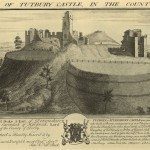 East View of Tutbury Castle in Stafford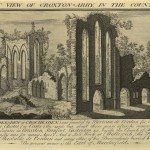 North East View of Croxton Abbey in Stafford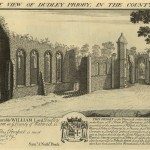 South West View of Dudley Priory in Stafford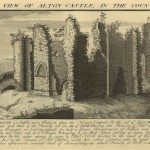 South West View of Alton Castle in Stafford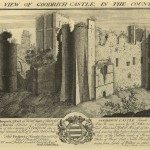 Samuel and Nathaniel Buck's Views of Ruins of Castles & Abbeys in the Midlands 1726-1739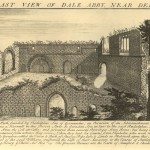 East View of Dale Abbey, near Derby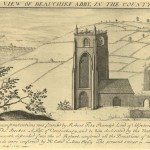 South West View of Beauchief Abbey in Derby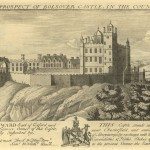 The North East Prospect of Bolsover Castle in Derby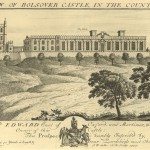 West View of Bolsover Castle in Derbyshire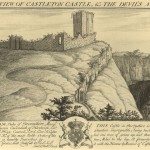 North West View of Castleton Castle and the Devil's Arse in the Peak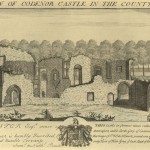 West View of Codenor Castle in Derby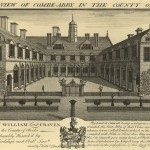 South View of Coombe Abbey in Warwick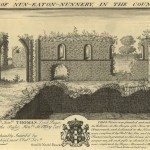 East View of Nuneaton Nunnery in Warwick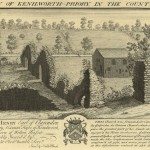 East View of Kenilworth Priory in Warwickshire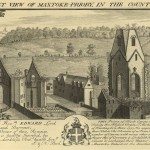 North West View of Maxtoke Priory in Warwickshire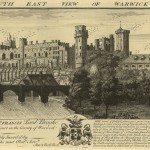 South East View of Warwick Castle in Warwick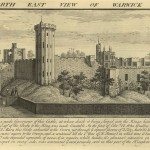 North East View of Warwick Castle in Warwick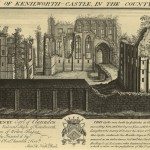 East View of Kenilworth Castle in Warwick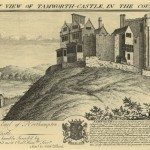 South East View of Tamworth Castle in Warwickshire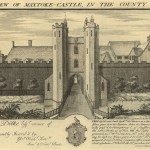 East View of Maxtoke Castle in Warwickshire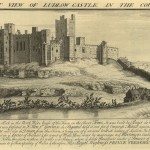 North West View of Ludlow Castle in Salop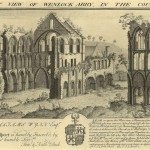 South West View of Wenlock Abbey in Salop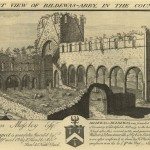 South West View of Buildwas Abbey in Salop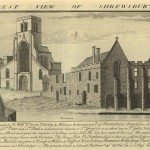 West View of Shrewsbury Abbey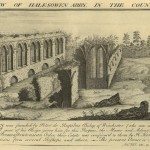 East View of Halesowen Abbey in Salop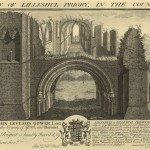 West View of Lilleshall Priory in Salop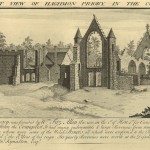 North West View of Haughmond Priory in Salop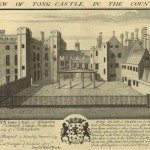 East View of Tong Castle in Salop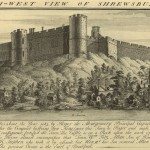 North West View of Shrewsbury Castle in Salop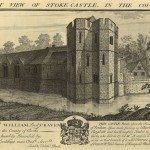 South West View of Stoke Castle in Salop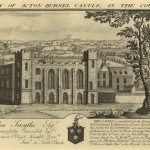 South View of Acton Burnell Castle in Salop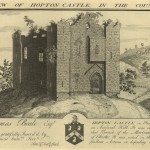 East View of Hopton Castle in Salop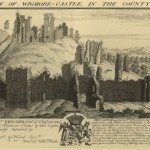 South View of Wigmore Castle in Hereford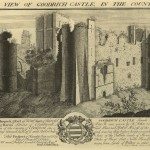 South East View of Goodrich Castle in Hereford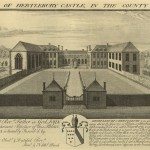 View of Hertlebury Castle in Worcester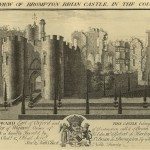 South East View of Brompton Brian Castle in Hereford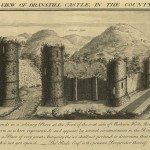 South West View of Branstill Castle in Hereford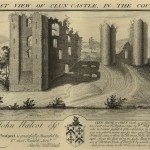 North West View of Clun Castle in Salop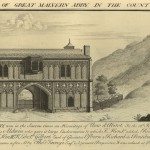 North West View of Great Malvern Abbey in Worcester