South View of Coombe Abbey in Warwick
Source: Samuel & Nathaniel Buck, Views of Ruins of Castles & Abbeys in England, Part 2, 1726-1739 (nd), Arts, Languages and Literature, Birmingham Central Library.
Text: Taken from the original source
To the Rt. Honble. WILLIAM Lord CRAVEN, Baron of Hamstead Marshall in the County of Berks –
This Prospect is humbly Inscribed by his Obliged humble Servants
Sam l. & Nath l. Buck.
Richard de Camvill being a religious Man much affecting the Cistertian Monks, founded the first Abby of that Order 1150, in a solitary and low place, from whence it was called Combe which in the Saxon Tongue signifies a Valley surrounded with Hills or trees; this Abby was dedicated to the Blessed Virgin; to n Ric? De Camvill gave many lands; wch Robt. de Mowbray confirmed to ye Monks thereof.
At the Dissolution by King Henry the VIII it was valued at £311 15s 1d.
S. B. delin. N.B. Sculp. 1727
« Previous in this section
Next in this section &raquo
Continue browsing this section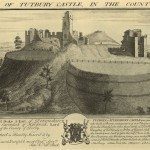 East View of Tutbury Castle in Stafford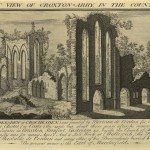 North East View of Croxton Abbey in Stafford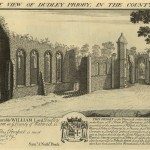 South West View of Dudley Priory in Stafford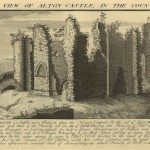 South West View of Alton Castle in Stafford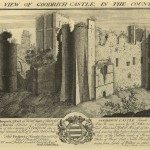 Samuel and Nathaniel Buck's Views of Ruins of Castles & Abbeys in the Midlands 1726-1739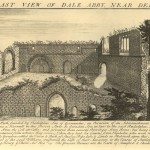 East View of Dale Abbey, near Derby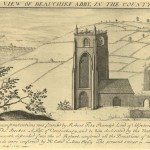 South West View of Beauchief Abbey in Derby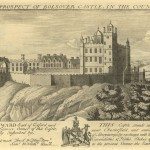 The North East Prospect of Bolsover Castle in Derby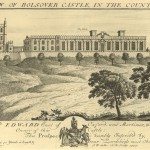 West View of Bolsover Castle in Derbyshire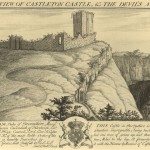 North West View of Castleton Castle and the Devil's Arse in the Peak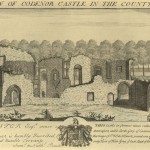 West View of Codenor Castle in Derby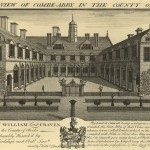 South View of Coombe Abbey in Warwick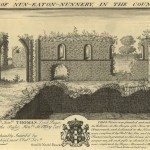 East View of Nuneaton Nunnery in Warwick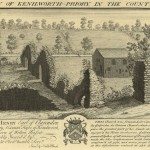 East View of Kenilworth Priory in Warwickshire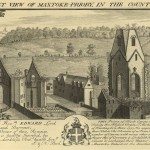 North West View of Maxtoke Priory in Warwickshire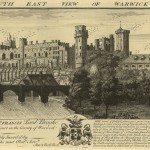 South East View of Warwick Castle in Warwick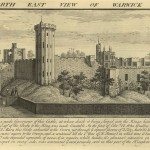 North East View of Warwick Castle in Warwick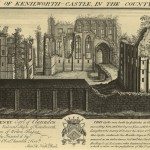 East View of Kenilworth Castle in Warwick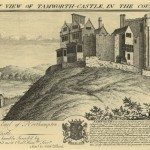 South East View of Tamworth Castle in Warwickshire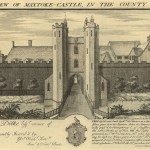 East View of Maxtoke Castle in Warwickshire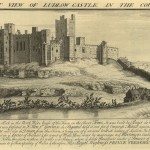 North West View of Ludlow Castle in Salop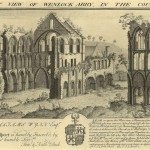 South West View of Wenlock Abbey in Salop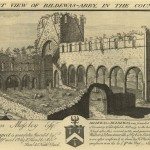 South West View of Buildwas Abbey in Salop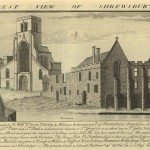 West View of Shrewsbury Abbey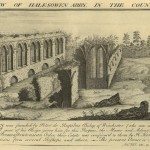 East View of Halesowen Abbey in Salop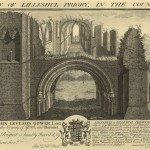 West View of Lilleshall Priory in Salop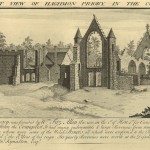 North West View of Haughmond Priory in Salop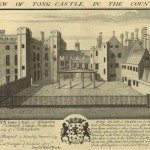 East View of Tong Castle in Salop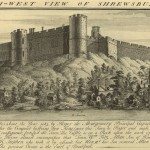 North West View of Shrewsbury Castle in Salop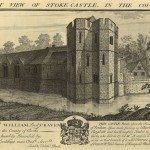 South West View of Stoke Castle in Salop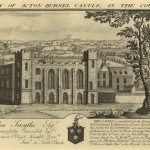 South View of Acton Burnell Castle in Salop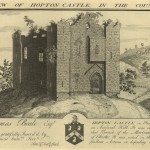 East View of Hopton Castle in Salop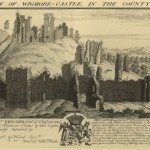 South View of Wigmore Castle in Hereford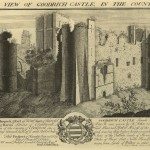 South East View of Goodrich Castle in Hereford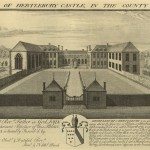 View of Hertlebury Castle in Worcester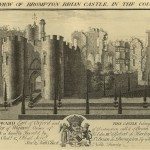 South East View of Brompton Brian Castle in Hereford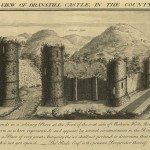 South West View of Branstill Castle in Hereford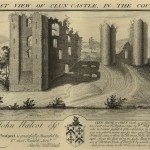 North West View of Clun Castle in Salop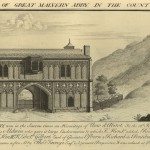 North West View of Great Malvern Abbey in Worcester