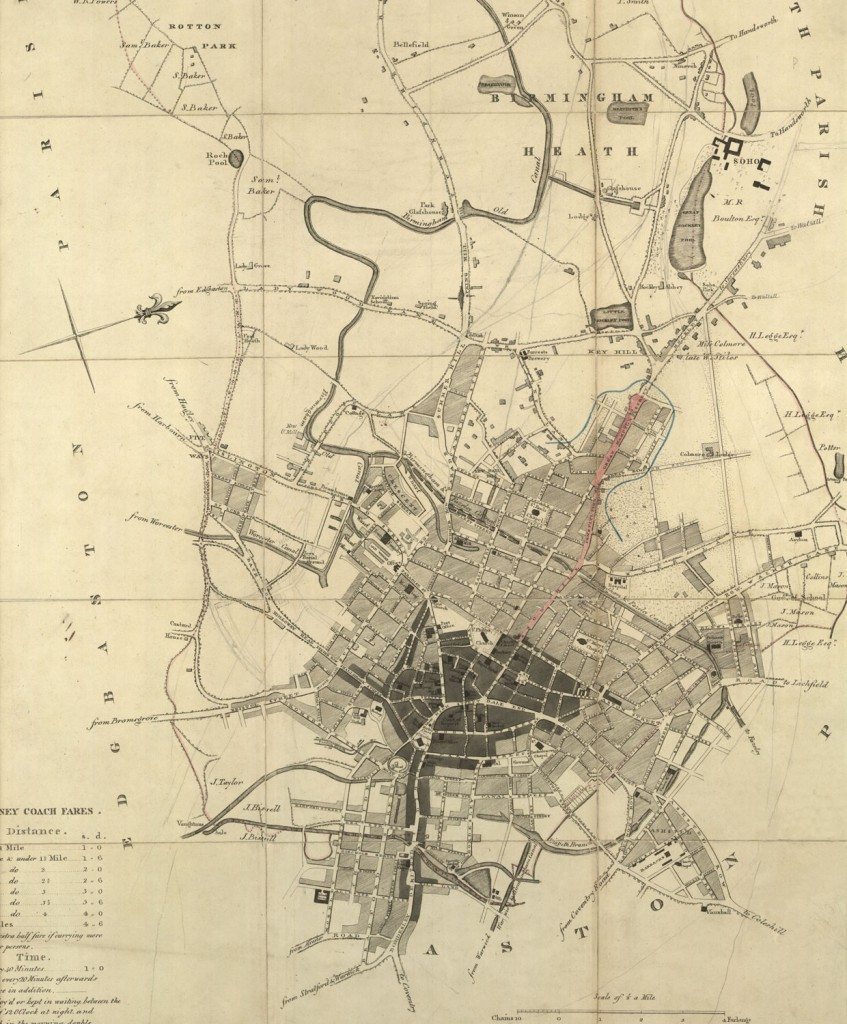 Birmingham in 1810
TO THE COMMISSONERS OF THE STREET ACTS, THIS MAP OF THE TOWN AND PARISH OF Birmingham, Showing the Boundaries as perambulated by them, IN THE YEAR 1810. Is most respectfully inscribed, by their most obedient Servant, JOHN KEMPSON, Surveyor.
Image from: Local Studies and History, Birmingham Central Library
John Kempson produced a number of maps of Birmingham between 1808 and 1825. He is listed in Wrightson's 1812 Directory as: John Kempson, land surveyor, auctioneer, and agent to the County Fire and Provident Life Offices, Cherry Street.
This town plan has the scale and orientation; west-north-west, approximately, is at the top of the map. Birmingham was growing and diversifying rapidly. In 1700 there were 15032 inhabitants, by 1811 there were 85,755. To the north-west the Jewellery Quarter was being developed. Matthew Boulton's works at Soho lay just beyond. Canals had helped this growth; the Worcester, the Birmingham and Fazeley, and the 'Birmingham Old Canal' now appear. The wharves, the canal office and a large Iron Foundry lie in the area to the south of Broad Street. New places of worship appear: there are 'Roman chapels' on Shadwell Street, and near Edward Street. There is also a 'Jews Burial Ground' near the Worcester Canal. Other buildings include baths, a Post Office on New Street, schools, an asylum, a General Hospital on Summer Lane, and Forrests Brewery.
Bowling-greens and cherry orchards are no longer shown in the centre of Birmingham, but nevertheless there was countryside not too far away, farmers' and landowners' names appear in Winson Green and Soho. In the bottom left-hand corner hackney coach fares are listed, from under 1 mile up to four miles. This suggests that people had started to build houses in the countryside around Birmingham and were now travelling into Birmingham for work. A local broadside song, 'Brummagem I can't find', was first sung in 1828 in the Theatre Royal. One verse describes what may have been a common experience at that time:
"I remember one John Growse, a buckle maker in Brummagem,
He built himself a country house to be out of the smoke of Brummagem
But though John's country house stands still, the town itself has walked up hill,
Now he lives beside a smoky mill in the middle of the streets of Brummagem."
The first verse reflects the experiences of Birmingham's citizens from then to the present day:
"Full twenty years and more are past since I left Brummagem,
But I set out for home at last, to good old Brummagem,
But ev'ry place is altered so there's hardly a single place I know
Which fills my heart with grief and woe for I can't find Brummagem." 5
5 Jon Raven, Industrial Songs of the Black Country and Birmingham
« Previous in this section
Next in this section &raquo
Continue browsing this section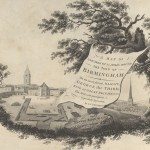 Maps and Map Making: the West Midlands Experience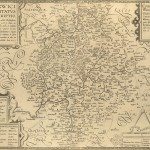 Early Warwickshire Maps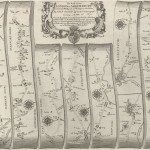 The First Road Maps, John Ogilby, 1697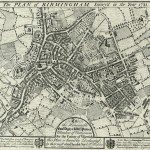 William Westley's Plan of Birmingham, 1731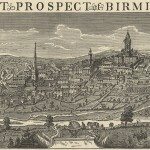 William Westley's Prospect of Birmingham, 1732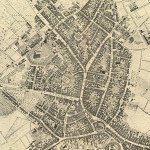 Birmingham in 1751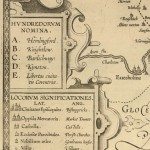 Keys and Explanations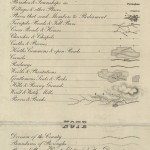 Keys and Explanations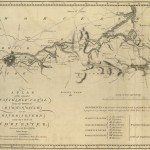 Canal Maps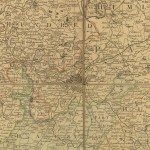 Birmingham and the Country Around, 1798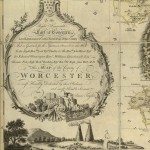 Cartouches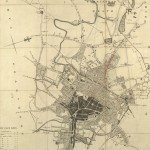 Birmingham in 1810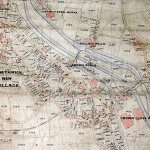 Tithe Maps