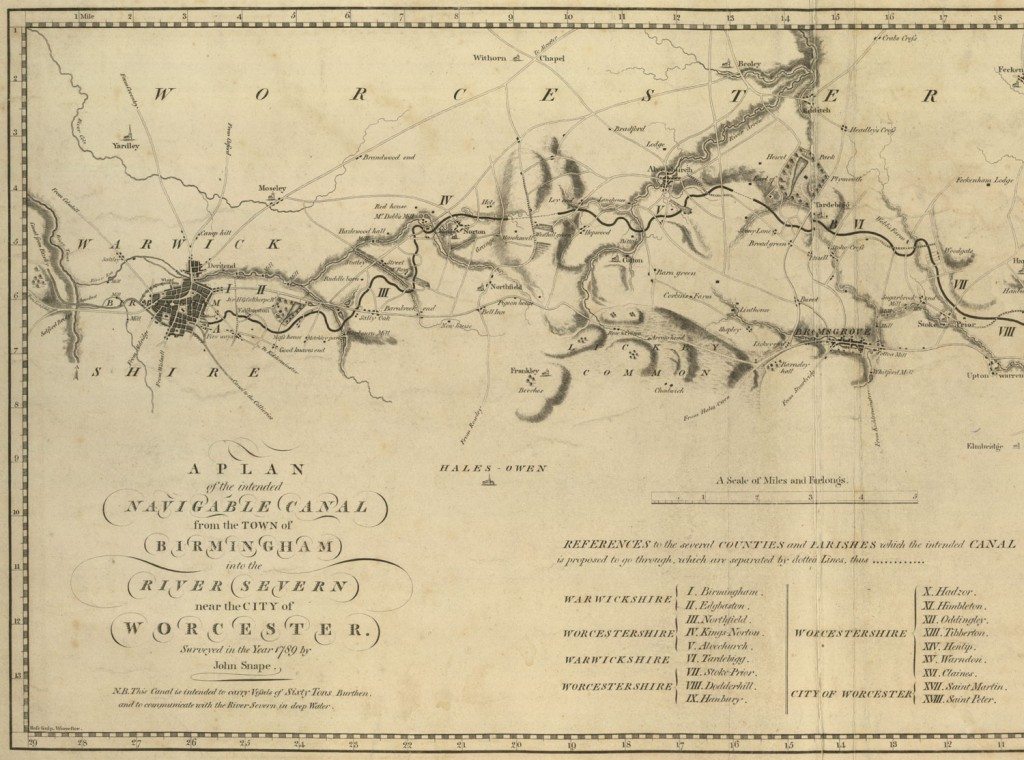 Canal Maps
Image: 'PLAN of the intended NAVIGABLE CANAL from the TOWN of BIRMINGHAM into the RIVER SEVERN near the CITY of WORCESTER'. Surveyed in 1789 by John Snape. The plan shows only county boundaries, rivers, canals, hills, roads, villages, houses and trees lying near the proposed route. The orientation is adapted to the direction of the canal, with east south-east at the top of the map.
Image from: Local Studies and History, Birmingham Central Library
Manmade waterways, or navigable canals linking rivers were constructed from the mid-eighteenth century, offering cheap and reliable transport for coal for industry, and an efficient way for industries to deliver goods to market. The canals were built by private enterprise. Companies made money from tolls on the canal. Investors in Birmingham's first canal profited greatly, by 1789 the company was paying its shareholders dividends of 17.5%. John Freeth, a local balladeer and publican, wrote a ballad to celebrate the opening, which included these verses:
"This day for our new Navigation is banished all care and vexation,
At the sight of the barges each honest heart glads,
and the merriest of mortals are Birmingham lads…
Since by the canal navigation, of coals we've the best in the nation,
Around the gay circle your bumpers then put,
for the cut of all cuts is a Birmingham cut."3
Canals required a feasibility study surveying levels. The best plans were those produced by canal engineers, for example James Brindley. Brindley's canals were rarely straight, curving round inclines to follow contours. However, when work on the Trent Mersey scheme started in 1766, the industrialist Josiah Wedgwood was frustrated in his desire for a 'serpentine line' to complement the design of his new factory, lying close to the canal:
'… the fields were so flat that the canal could run straight, and after long arguments with Brindley's assistant [Wedgwood] reported glumly, 'I could not prevail upon the inflexible Vandal to give me one line of Grace. He must go the nearest, & the best way, or Mr. Brindley would go mad.' 4
When a canal company was formed a private Act of Parliament was required to permit the project. The application for the Worcester and Birmingham Canal, first put before Parliament in 1789, was eventually successful in 1791. By the 1790s Parliament was receiving so many applications that from 1794 a plan was required to accompany the scheme. Some canals for which permission was granted were never built. Some later maps incorporated the plans, hence showing non-existent canals!
3 Jon Raven, The Urban and Industrial songs of the Black Country and Birmingham
« Previous in this section
Next in this section &raquo
Continue browsing this section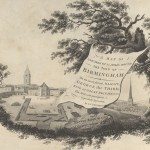 Maps and Map Making: the West Midlands Experience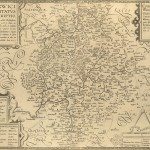 Early Warwickshire Maps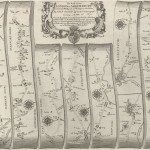 The First Road Maps, John Ogilby, 1697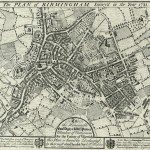 William Westley's Plan of Birmingham, 1731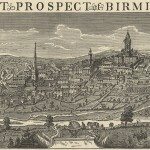 William Westley's Prospect of Birmingham, 1732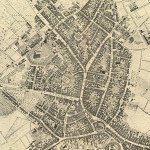 Birmingham in 1751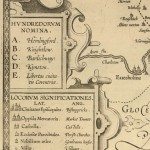 Keys and Explanations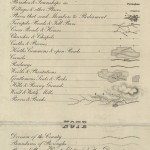 Keys and Explanations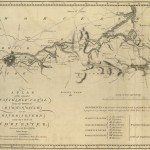 Canal Maps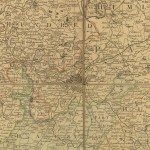 Birmingham and the Country Around, 1798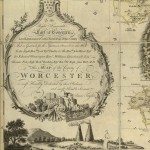 Cartouches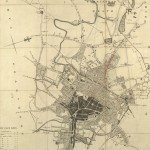 Birmingham in 1810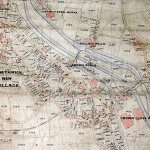 Tithe Maps