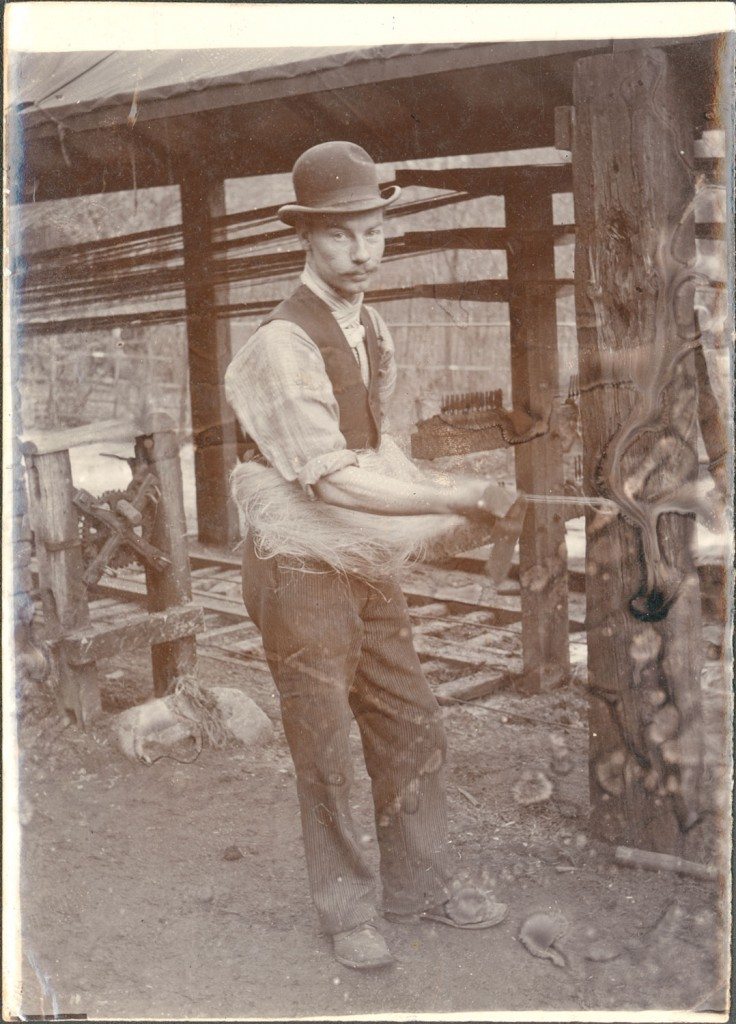 Work and Labour
Image: Mr G Taylor, an employee at Lowe's Rope and Twine Manufactory, Bewdley, is shown with hemp fibres round his waist for hemp dressing. The photograph was taken in about 1910. To his left (right of picture) are "hackles", spikes through which raw fibres were drawn to ensure that they were clean and running in the same direction. On his right is a "jack" or "twister" (left of picture). This was used to twist the yarn to form rope. The image also shows strand-separating boards in the background. Yarns were supported by horizontal bars called "skirders" every few yards with vertical pegs to separate the yarns.
[Image from: Bewdley Museum]
4. Work and Labour (1)
One account of Lowe's ropeworks in the early 20th century, describes a visit:
"The door into the garden being open they passed inside, and in a moment were carried back a hundred years. Before them walking backwards, was an old man with a stock of hemp wrapped round his waist, holding a long rope which was spinning round and round from one end of the shed to the other. As it turned, so it gathered the hemp from the workers' hands, and by the simple process of revolution became transformed into a well-made, strong and serviceable rope."
I L Wedley, Bewdley and its Surroundings, 1914
Wedley's account oversimplified the production process, but he drew attention to the labour intensive nature of the industry. Although new technology was introduced in the third decade of the 19th century, leading to a reduction in the number of employees, working practices, tools and equipment in the 1900s were often identical to those one-hundred years beforehand. Photographs taken at Lowe's in the late 19th and 20th centuries show that employees were using tools and equipment that had barely changed since the early years of the business.
« Previous in this section
Next in this section &raquo
Continue browsing this section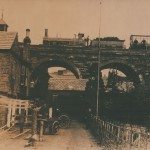 Rope Making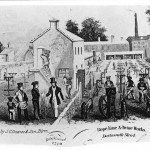 Rope Making and Bewdley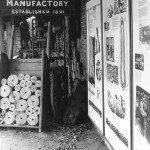 Lowe's Rope and Twine Manufactory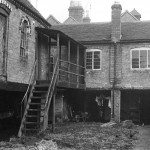 Lowe's Rope and Twine Manufactory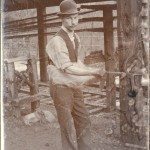 Work and Labour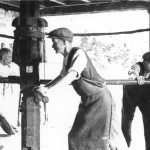 Work and Labour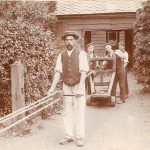 Products and Markets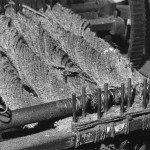 Products and Markets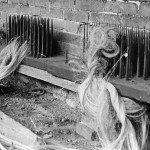 Rope Making: Dressing or Hackling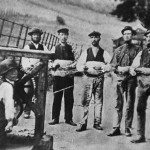 Rope Making: Spinning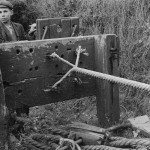 Rope Making: Laying the Rope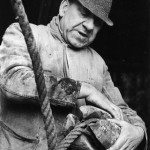 Rope Making: Inserting the Tops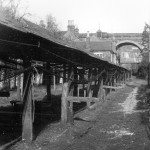 Rope Making: Stretching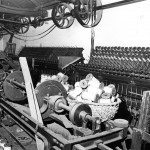 Rope: Making: Mechanisation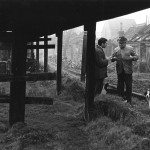 The Decline of Rope Making