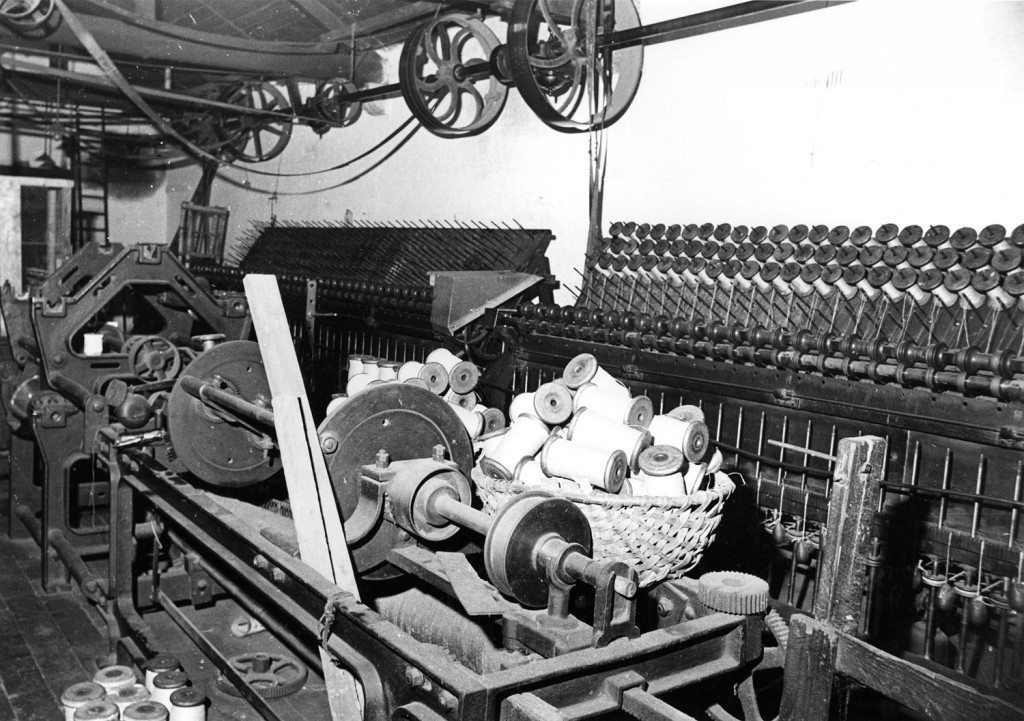 Rope: Making: Mechanisation
Image: A room at Lowe's ropeworks, Bewdley in about 1973, with rope and twine-making machinery. The mechanisms which were used to translate steam power – and later electricity – into energy to operate the machinery are shown at the top of the picture.
[Image from: Bewdley Museum]
Throughout its history, Lowe's depended on manually operated equipment to manufacture its products. Evidence from the firm's correspondence books showed that by 1862, the firm was interested in purchasing new equipment, including Todd and Rafferty's Spinning Machine which could convert fibres into yarn. The business obtained a steam engine to power machinery which operated for 24 hours a day until it was replaced in 1950.
« Previous in this section
Next in this section &raquo
Continue browsing this section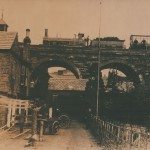 Rope Making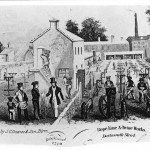 Rope Making and Bewdley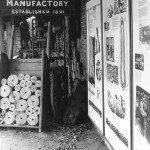 Lowe's Rope and Twine Manufactory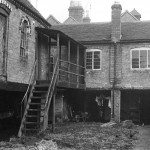 Lowe's Rope and Twine Manufactory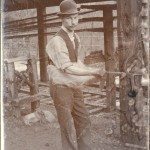 Work and Labour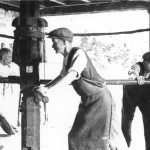 Work and Labour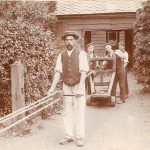 Products and Markets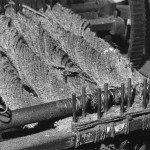 Products and Markets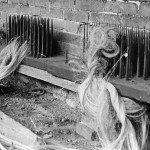 Rope Making: Dressing or Hackling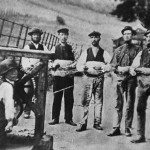 Rope Making: Spinning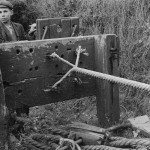 Rope Making: Laying the Rope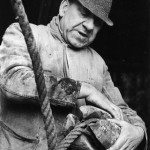 Rope Making: Inserting the Tops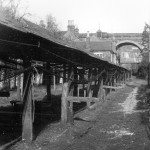 Rope Making: Stretching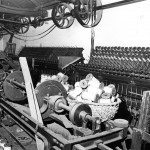 Rope: Making: Mechanisation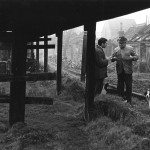 The Decline of Rope Making