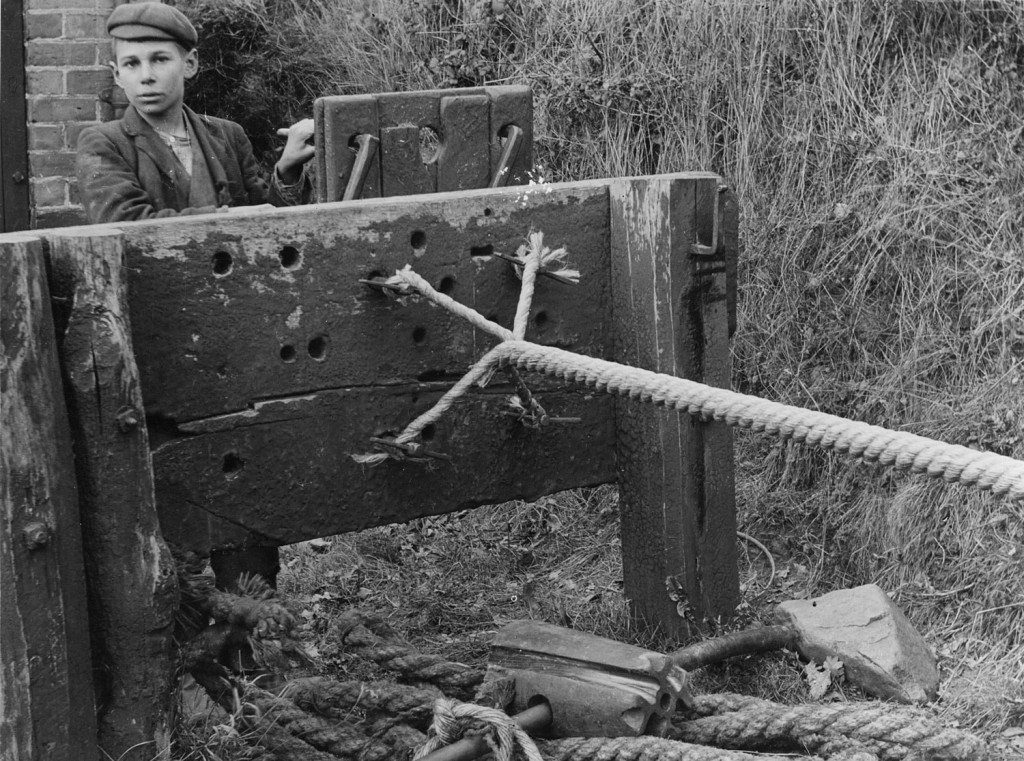 Rope Making: Laying the Rope
Image: The photograph shows a boy at Lowe's ropeworks, Bewdley in about 1900 with the "jack" or "twister" which is set up for rope making. Boys were employed to crank the jack to turn yarn into rope. A large wooden "top", which was used to separate the strands of yarn, is lying on the ground.
[Image from: Bewdley Museum]
Rope was made by twisting yarns together. Two pieces of machinery were required to "lay" the rope. These were the "twister" or "jack" and the "traveller" or "wain".
• The roper began by stringing yarn between the three hooks of the twister and one hook on the traveller.
• When the twister was cranked the hooks revolved to form three stands.
• The three strands were then twisted together by simultaneously cranking the twister and traveller in opposite directions.
• The ropemaker's assistant turned the crank handle of the jack and the hooks revolved at great speed. Each group of yarns twisted into a strand as the assistant turned the handle.
• Soon the strands began to shrink because of the twist, pulling on the traveller. The roper pushed the traveller along the ropewalk. When the strands contracted to about a quarter of the length of the walk they were as highly twisted as it is possible without kinking. The rope was created.
« Previous in this section
Next in this section &raquo
Continue browsing this section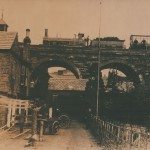 Rope Making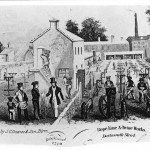 Rope Making and Bewdley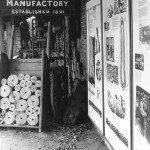 Lowe's Rope and Twine Manufactory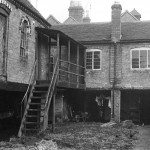 Lowe's Rope and Twine Manufactory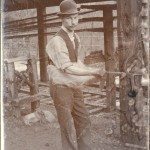 Work and Labour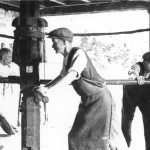 Work and Labour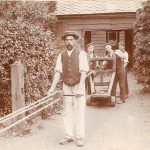 Products and Markets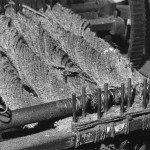 Products and Markets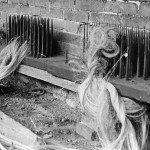 Rope Making: Dressing or Hackling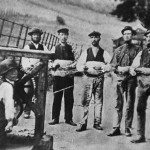 Rope Making: Spinning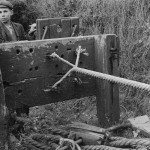 Rope Making: Laying the Rope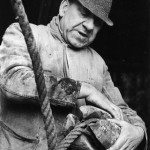 Rope Making: Inserting the Tops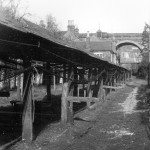 Rope Making: Stretching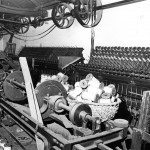 Rope: Making: Mechanisation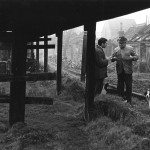 The Decline of Rope Making