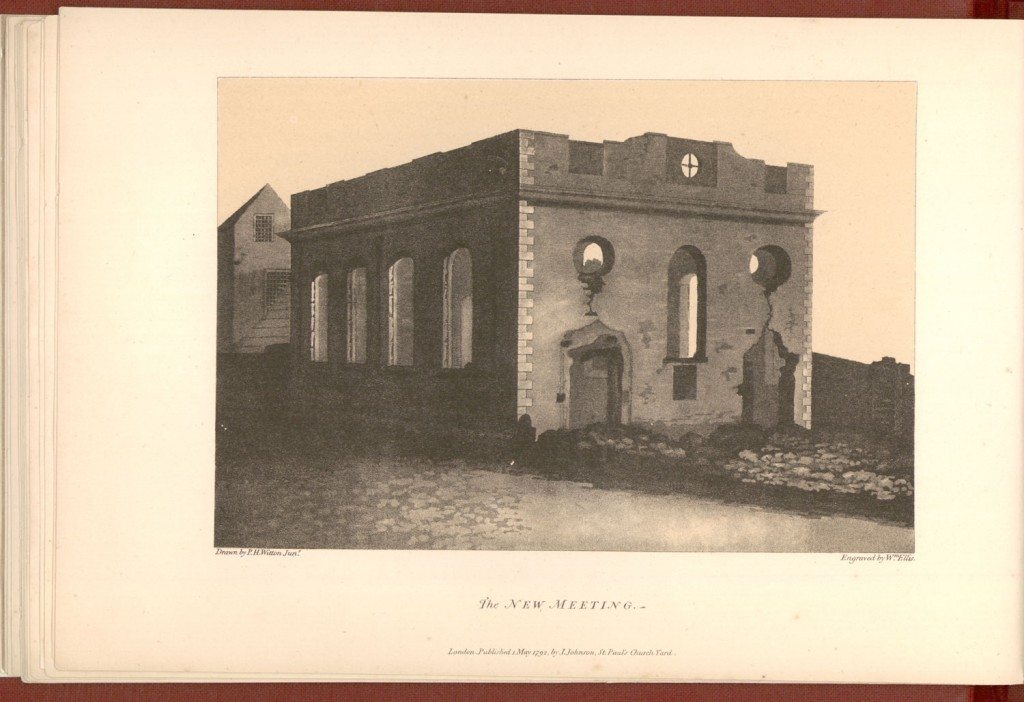 The Attack on the New and Old Meeting Houses
1791
Image:The New Meeting from The Riots at Birmingham, July 1791. The publication was republished by Arthur Bache Matthews, Birmingham in 1863.
Image from: Private Collection
The first act of violence was the stoning of the empty hotel but the mob soon moved on to more "worthy" targets in the shape of Priestley's New Meeting House on Moor Street and the nearby Old Meeting House in Worcester Street. It seems that Brooke may have bribed the mob to move on; if so this could have been simple self-interest as he owned a house near the hotel. Martineau contends that he went further, specifically recommending that they attack the Meeting Houses, and that he did this as part of a concerted plan with Carles and Spencer.
« Previous in this section
Next in this section &raquo
Continue browsing this section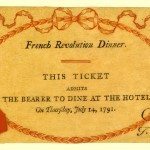 A Sorry End: The Priestley Riots of 1791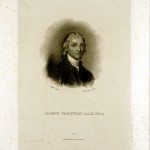 Introduction: Interpretations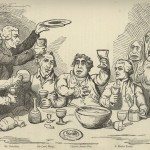 The French Revolution Dinner 14 July 1791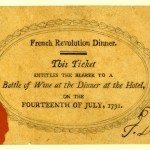 The French Revolution Dinner 14 July 1791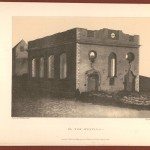 The Attack on the New and Old Meeting Houses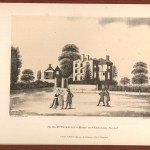 The Attack on Priestley's House at Fair Hill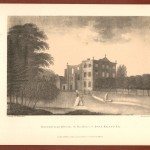 The Attack on Baskerville House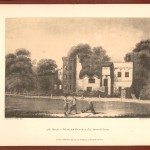 The Attack on William Russell's House at Showell Green