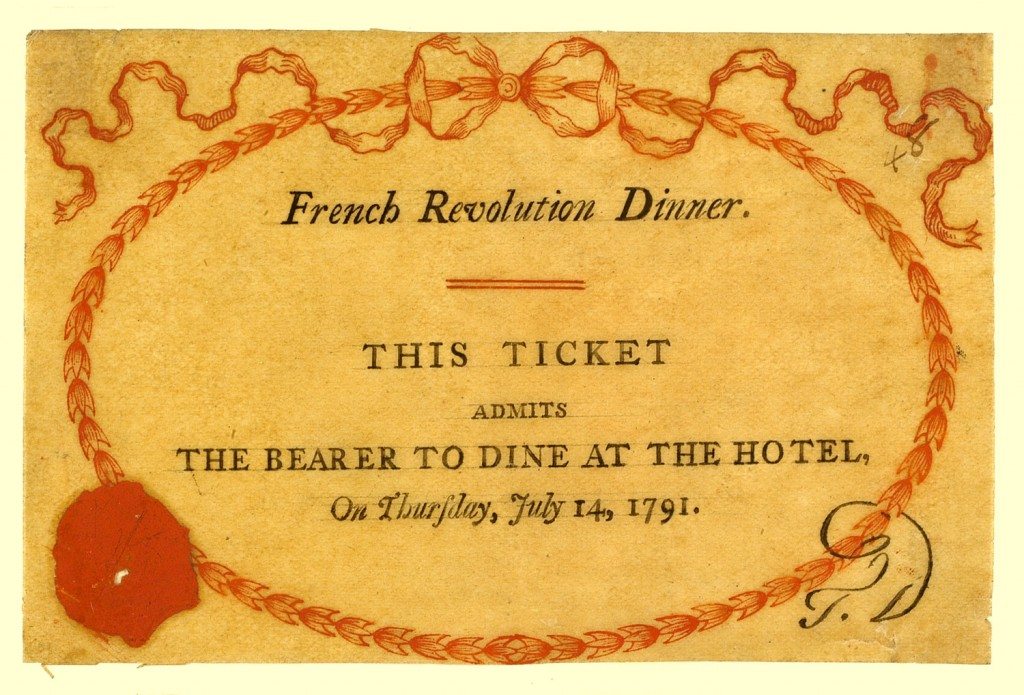 A Sorry End: The Priestley Riots of 1791
1730 - 1880 (c.)
Image: Ticket for the French Revolution Dinner, Birmingham 14 July 1791. The Dinner began the chain of events which led to the Priestley Riots. The Ticket admits the bearer to dine at the Hotel on Thursday, July 14, 1791. No 48. Initialled T D. French Revolution Dinner.
Image from: Joseph Priestley Collection by Samuel Timmins, Birmingham City Archives.
Text: Peter Leather
Summary
This article was originally presented in a public day school, "Joseph Priestley and Birmingham" organised by the Centre for Lifelong Learning at the University of Birmingham on Saturday 28 February 2004. Peter Leather explores the events of the Priestley Riots in Birmingham in 1791.
Next in this section &raquo
Continue browsing this section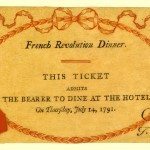 A Sorry End: The Priestley Riots of 1791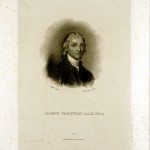 Introduction: Interpretations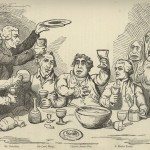 The French Revolution Dinner 14 July 1791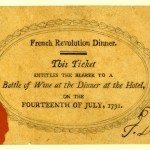 The French Revolution Dinner 14 July 1791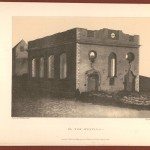 The Attack on the New and Old Meeting Houses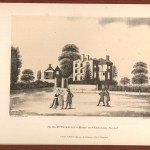 The Attack on Priestley's House at Fair Hill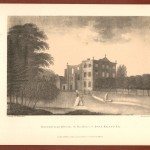 The Attack on Baskerville House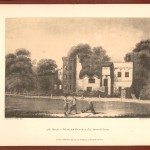 The Attack on William Russell's House at Showell Green
Sources and Further Reading
The most up-to-date published list of sources for the Priestley Riots is provided by Field, Clive D, "The Protestant Churches" in Chinn, Carl (ed), Birmingham: Bibliography of a City (University of Birmingham Press, Birmingham, 2003) pp. 99-101.