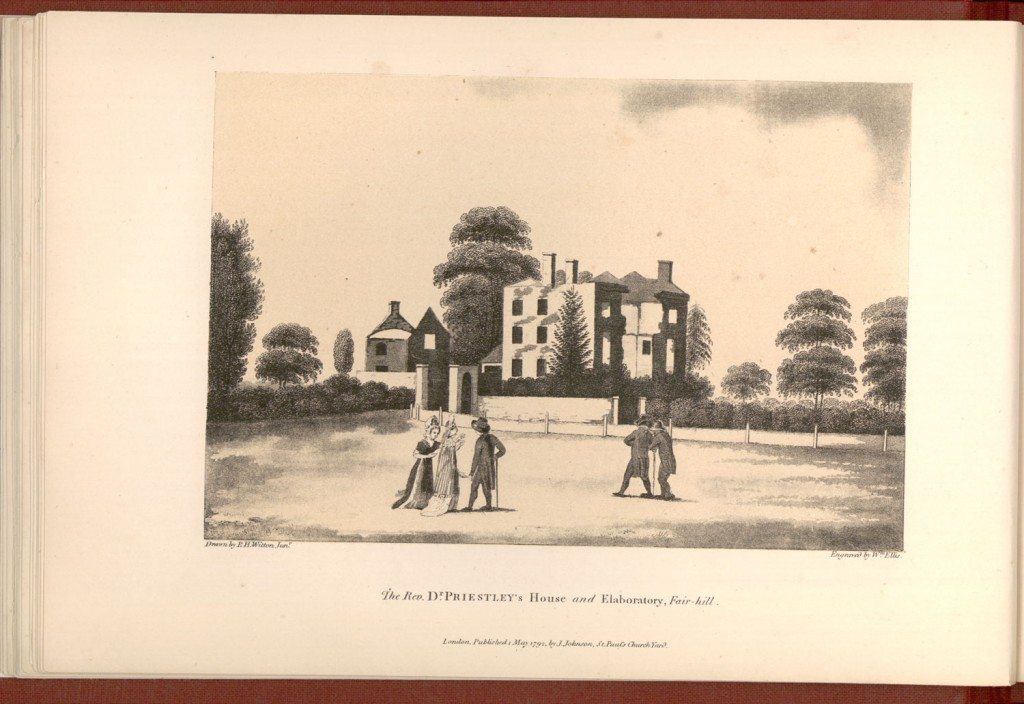 The Attack on Priestley's House at Fair Hill
1791
Image: The Rev Dr Priestley's House and Laboratory, Fair Hill from The Riots at Birmingham, July 1791. The publication was republished by Arthur Bache Matthews, Birmingham in 1863.
Image from: Private Collection
According to Martineau, the magistrate's first plan for the riots ended there, and they were as shocked as anyone to hear that the mob had moved on from the Meeting Houses and marched down the Stratford Road to destroy Priestley's house, library and laboratory at Fair Hill ("the most truly valuable and useful apparatus of philosophical instruments that perhaps any individual in this or any other country, was ever possessed of"27). It was at this point, he claims, that, seeking to control a riot that was threatening to get out of hand and make the most of it, they drew up a "hit-list" of houses the mob could target.
27 An Authentic Account… (A), op cit ("Dr Priestley's Letter to the Inhabitants of the Town of Birmingham"), p. 14.
« Previous in this section
Next in this section &raquo
Continue browsing this section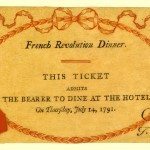 A Sorry End: The Priestley Riots of 1791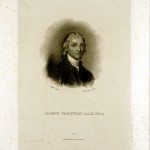 Introduction: Interpretations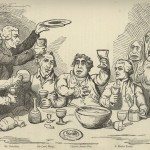 The French Revolution Dinner 14 July 1791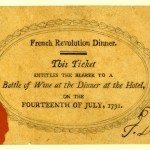 The French Revolution Dinner 14 July 1791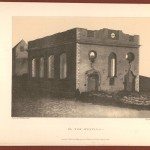 The Attack on the New and Old Meeting Houses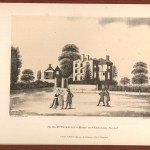 The Attack on Priestley's House at Fair Hill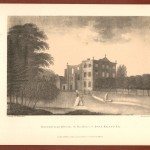 The Attack on Baskerville House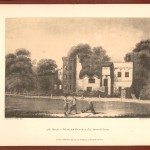 The Attack on William Russell's House at Showell Green