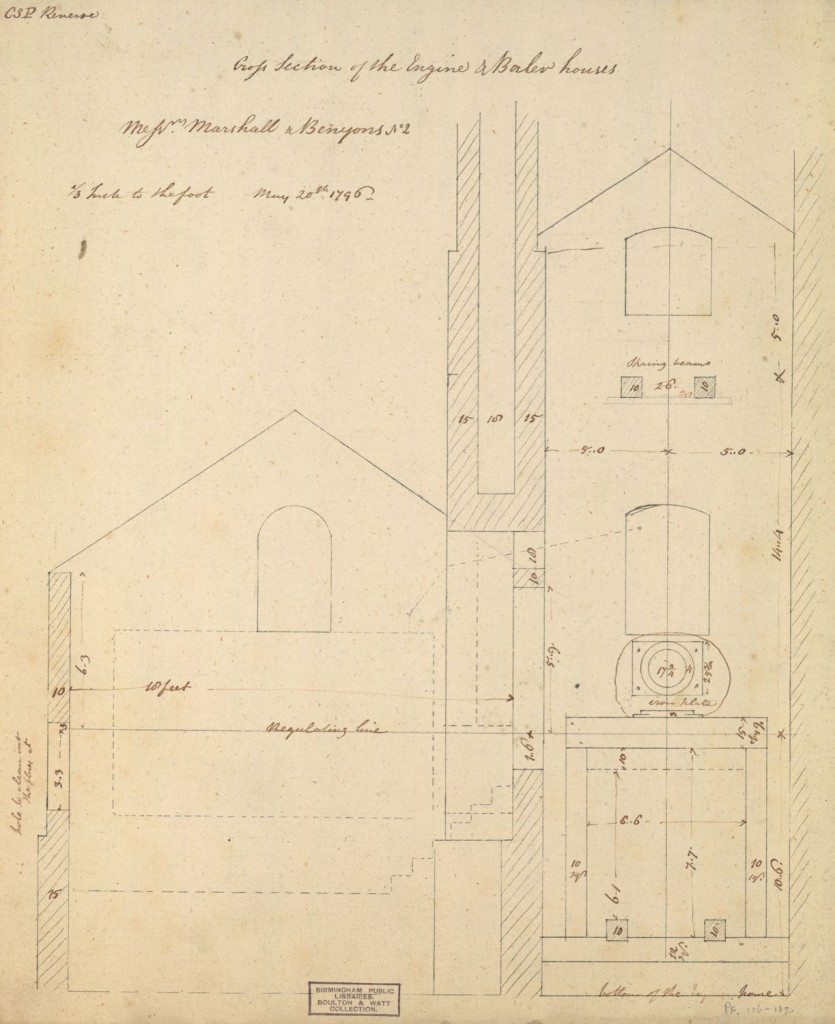 Ditherington Mill: The Engine House
Image: Cross Section of the Engine and Boiler House for Messrs Benyons, Marshall and Bage, 20th May 1797 (Boulton & Watt pf 5. 136).
Image from: Birmingham City Archives
Engineering drawings survive in the Boulton and Watt papers in Birmingham City Archives which give the dimensions of the steam engine and its location within the Engine and Boiler House. The boilers were coal fired. A second drawing, dated 29th April 1797 not reproduced here, provides a cross section of the boilers, (Boulton & Watt pf 5. 136).Coal was easily obtainable via the Shrewsbury Canal (see section 2).
The engine house has been substantially altered since 1797. Marshall replaced the engine by an unknown make in 1811, alterations were made to the building in 1853 and another steam engine was purchased in 1874-75.
« Previous in this section
Next in this section &raquo
Continue browsing this section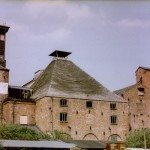 The Ditherington Mill Industrial Site, Shrewsbury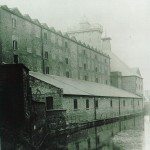 The Ditherington Industrial Complex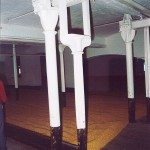 Ditherington Mill: Internal Construction, Ground Floor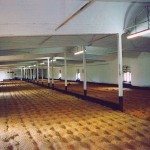 Ditherington Mill: Internal Construction, Top Floor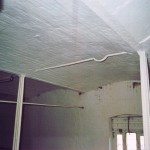 Ditherington Mill: Internal Structure, Tie Beams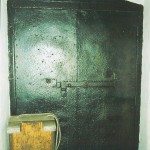 Ditherington Mill: Doors and Fittings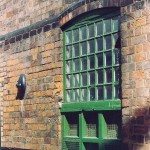 Ditherington Mill: Windows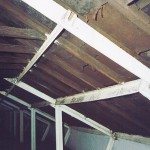 Ditherington Mill: Cross Building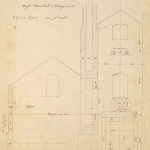 Ditherington Mill: The Engine House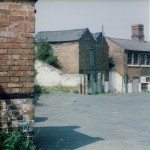 Ditherington Mill: Blacksmith's Shop and Stables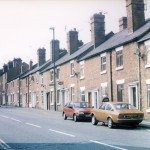 Ditherington Mill: Industrial Housing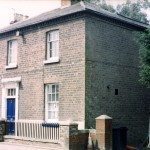 Ditherington Mill: Clerks' House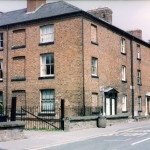 Ditherington Mill: Apprentice House, c 1800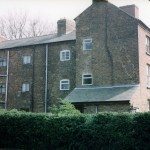 Ditherington Mill: Apprentice House, c 1800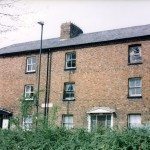 Ditherington Mill: Apprentice House, 1812