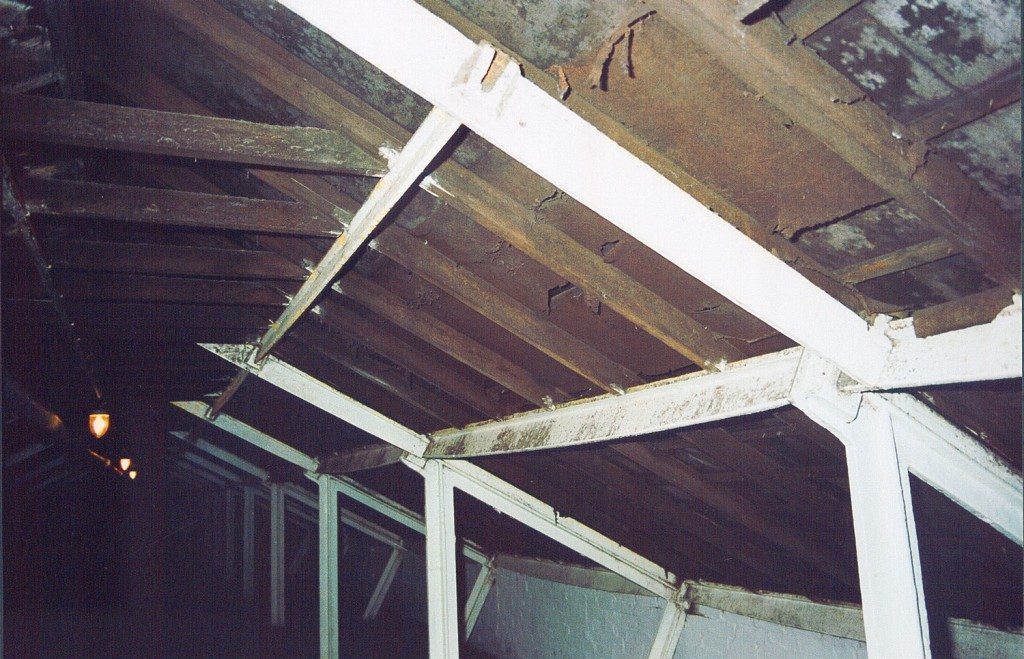 Ditherington Mill: Cross Building
Image: Prefabricated cast-iron roof in the Cross Building, Ditherington.
Image from: Shropshire Archives
The cross building was completed in 1803 and was connected with the north end of the main mill. Heckling or hackling was conducted in the upper floors of this building where raw flax was separated into short and long . The building was not constructed to be totally fireproof. No lighting or heating was provided on the upper floors. Its iron-framed construction was similar to that of the main mill and it contains fireproof staircases. Charles Bage probably designed this building as his letters show that he was deeply interested in the nature and problems of iron roofs.
« Previous in this section
Next in this section &raquo
Continue browsing this section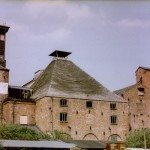 The Ditherington Mill Industrial Site, Shrewsbury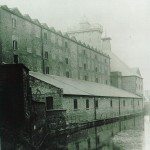 The Ditherington Industrial Complex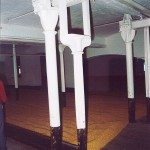 Ditherington Mill: Internal Construction, Ground Floor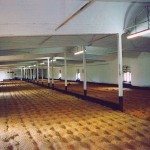 Ditherington Mill: Internal Construction, Top Floor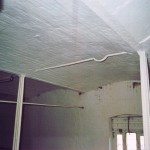 Ditherington Mill: Internal Structure, Tie Beams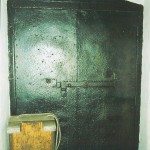 Ditherington Mill: Doors and Fittings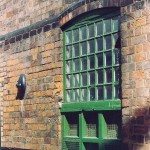 Ditherington Mill: Windows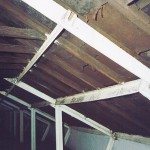 Ditherington Mill: Cross Building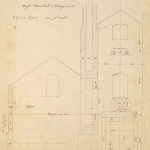 Ditherington Mill: The Engine House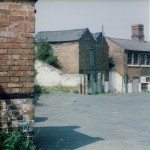 Ditherington Mill: Blacksmith's Shop and Stables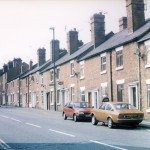 Ditherington Mill: Industrial Housing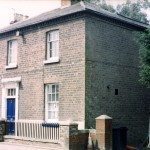 Ditherington Mill: Clerks' House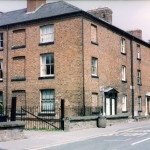 Ditherington Mill: Apprentice House, c 1800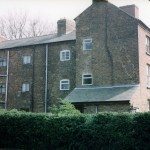 Ditherington Mill: Apprentice House, c 1800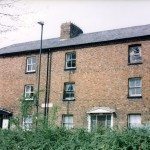 Ditherington Mill: Apprentice House, 1812