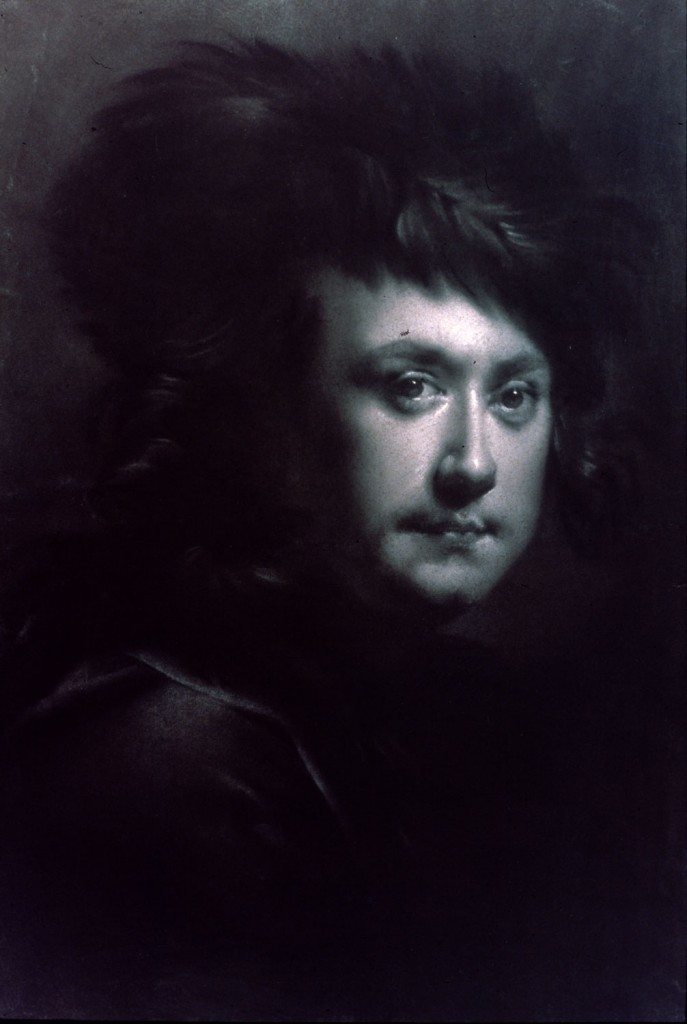 Joseph Wright's Journey to Italy
Image: Joseph Wright of Derby (1734- 1797), Self Portrait (c1767-70). Charcoal on paper.
Image from: Derby Museum & Art Gallery
In 1773 Joseph Wright was 39 years old and an established artist. He had tried, without a great deal of success to establish himself as a portraitist and had painted images of experimental and industrial activity, including, A Philosopher lecturing on the Orrery (1766in 1766 and An Experiment on a Bird in an Air Pump (1768). He wanted to broaden his knowledge and experience and like many of his contemporaries, he sailed to Italy to learn from the art and architecture of classical Rome and the artists of the Italian Renaissance.
On 1 November 1773, he left England with his wife Hannah or Anne, another painter, John Downman and his pupil, Richard Hurleston. The party was joined by another artist, the sculptor James Paine later. Wright's "grand tour" included Naples, Florence, Bologna, Venice and Turin as well as Rome and he did more than draw ancient monuments or copy frescoes by Michelangelo. Wright was fascinated by the Italian coastal scenery of coves and caves, the cascades of light produced by fireworks and the eruption of Mount Vesuvius and created many drawings of what he saw. His observations influenced his oil paintings when he returned to England in 1775.
Wright expanded his knowledge, developed his skills and extended his artistic vision. He was not only an English painter who painted portraits and the science and industry of the Midlands Enlightenment, he was an artist who absorbed and refracted the varied traditions, cultures, ideas and landscapes he observed. During and after his visit to Italy, Wright developed in new ways, partly as a painter of literary subjects, but most importantly as a landscape artist.
« Previous in this section
Next in this section &raquo
Continue browsing this section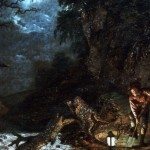 Joseph Wright of Derby and his Visit to Italy 1773 – 1775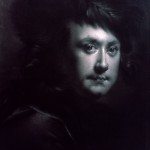 Joseph Wright's Journey to Italy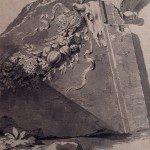 Study of Fragment of a Classical Frieze, Rome (1774)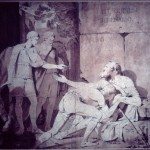 Belisarius receiving Alms (1775)
Girandola with St Peter's Rome (1774/5)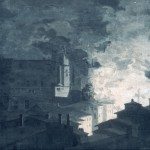 Fire in Rome (1774)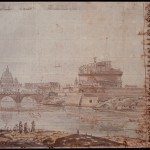 A Letter from the Artist in Rome, including Sketches of the Castel Sant' Angelo and Saint Peter's (1774)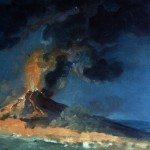 Eruption of Mount Vesuvius (1774)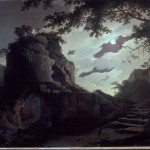 Virgil's Tomb (1782)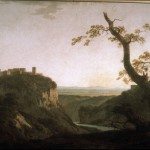 A View of Tivoli (c1783-86)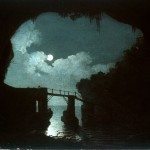 Bridge through a Cavern, Moonlight (1791)