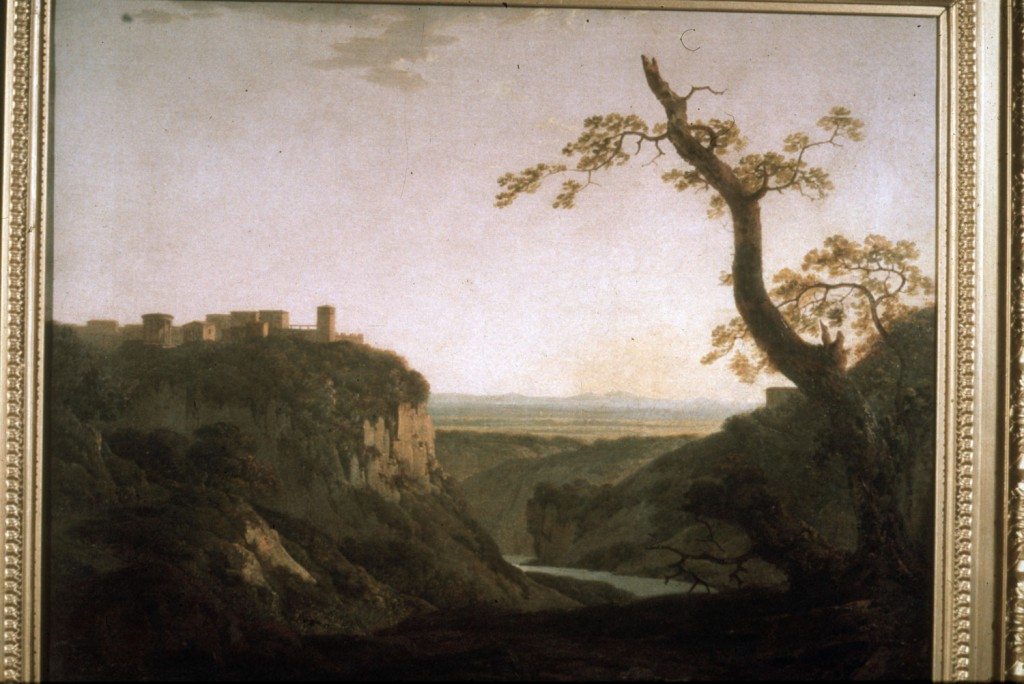 A View of Tivoli (c1783-86)
Image: Joseph Wright of Derby (1734-1797). Oil on canvas.
Image from: Derby Museum & Art Gallery
Wright was deeply attracted by the Italian landscape. In a letter to his sister Nancy, from Rome, dated 22 May 1774, he wrote: "The natural scenes are beautiful and uncommon, with an atmosphere so pure and clear, that objects twenty miles distant seem not half the way."
Some ten years later, after his return to England, Wright created one of his great landscapes, A View of Tivoli. Tivoli is outside Rome and the painting shows a breathtaking view of the Italian countryside illuminated by the sun. The sunlight plays across an expanse of scenery, lighting hills and mountains in the distance, and the river, rocks and foliage in the foreground. Wright paints Tivoli as an insignificant silhouette within a landscape which celebrates awesome natural beauty.
« Previous in this section
Next in this section &raquo
Continue browsing this section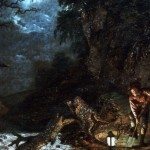 Joseph Wright of Derby and his Visit to Italy 1773 – 1775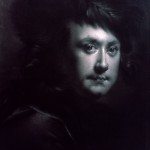 Joseph Wright's Journey to Italy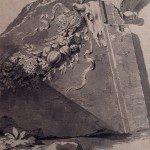 Study of Fragment of a Classical Frieze, Rome (1774)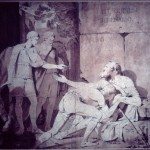 Belisarius receiving Alms (1775)
Girandola with St Peter's Rome (1774/5)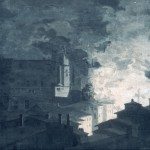 Fire in Rome (1774)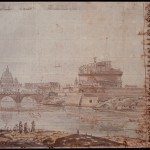 A Letter from the Artist in Rome, including Sketches of the Castel Sant' Angelo and Saint Peter's (1774)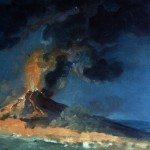 Eruption of Mount Vesuvius (1774)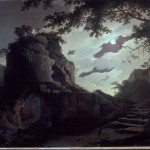 Virgil's Tomb (1782)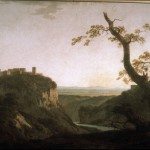 A View of Tivoli (c1783-86)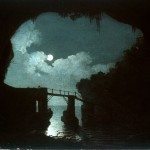 Bridge through a Cavern, Moonlight (1791)