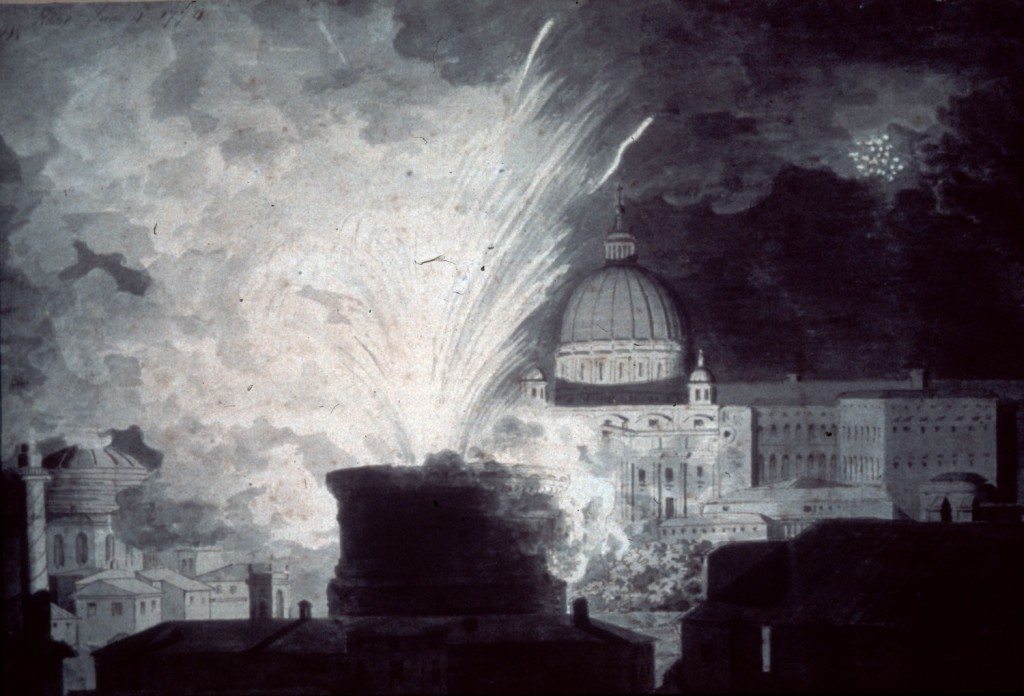 Girandola with St Peter's Rome (1774/5)
1734 - 1797 (c.)
Image: Joseph Wright of Derby (1734-1797). Sepia wash with brown ink.
Image from: Derby Museum & Art Gallery
This sketch is part of a series painted by Joseph Wright during the Girandola at the Castel Sant'Angelo by the River Tiber. It was a major fireworks display, so called because of the huge revolving wheel from which rockets were fired. It was held three times a year at Easter and during the festivals of St Peter and St Paul in June. Wright was in Italy at the time of an extra Girandola in February 1775, to commemorate the installation on Pius IV as Pope.
« Previous in this section
Next in this section &raquo
Continue browsing this section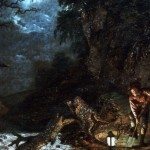 Joseph Wright of Derby and his Visit to Italy 1773 – 1775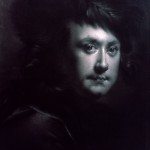 Joseph Wright's Journey to Italy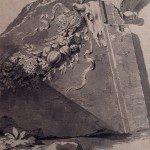 Study of Fragment of a Classical Frieze, Rome (1774)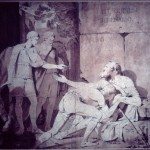 Belisarius receiving Alms (1775)
Girandola with St Peter's Rome (1774/5)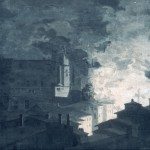 Fire in Rome (1774)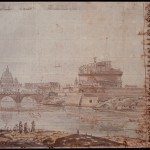 A Letter from the Artist in Rome, including Sketches of the Castel Sant' Angelo and Saint Peter's (1774)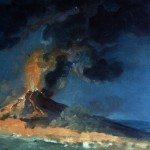 Eruption of Mount Vesuvius (1774)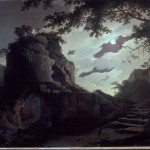 Virgil's Tomb (1782)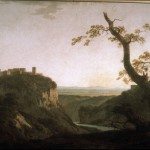 A View of Tivoli (c1783-86)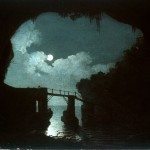 Bridge through a Cavern, Moonlight (1791)