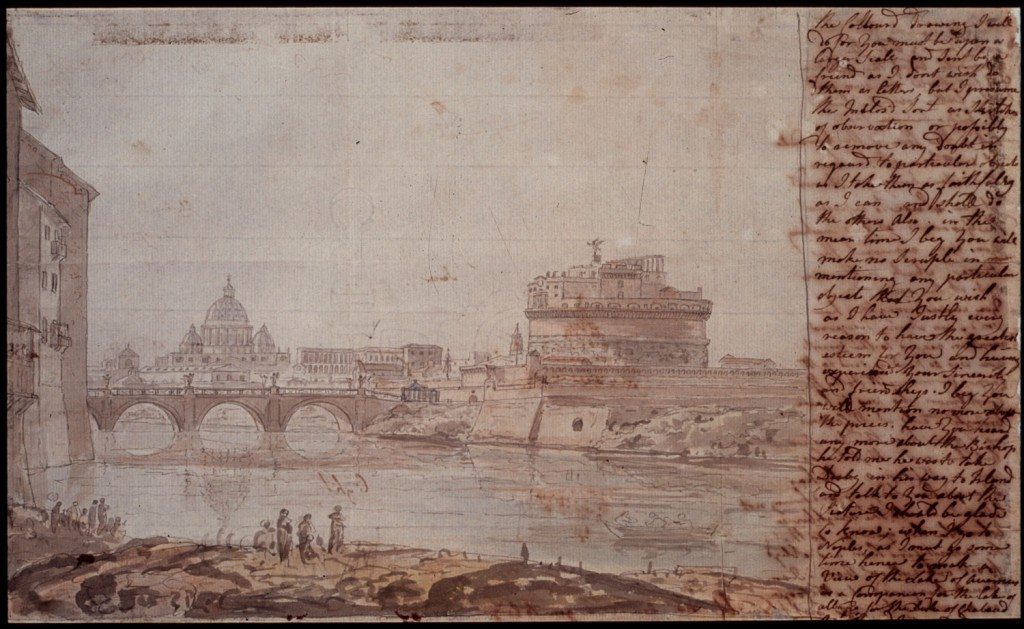 A Letter from the Artist in Rome, including Sketches of the Castel Sant' Angelo and Saint Peter's (1774)
Image: Joseph Wright of Derby (1734-1797). Pencil, pen and ink and coloured washes on paper.
Image from: Derby Museum & Art Gallery
This sketch includes the Castel Sant' Angelo on one side of the paper and Saint Peter's on the other side. A letter from Wright to an unknown individual is also written on the paper. The recipient is possibly the Rev Thomas Gisborne, an artist friend of Wright who appears to be acting on the latter's behalf to sell one of his paintings.
« Previous in this section
Next in this section &raquo
Continue browsing this section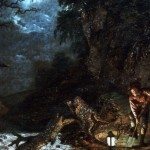 Joseph Wright of Derby and his Visit to Italy 1773 – 1775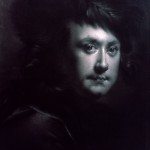 Joseph Wright's Journey to Italy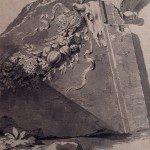 Study of Fragment of a Classical Frieze, Rome (1774)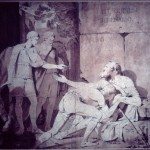 Belisarius receiving Alms (1775)
Girandola with St Peter's Rome (1774/5)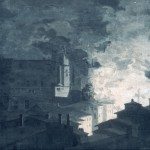 Fire in Rome (1774)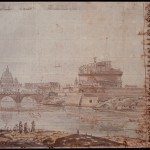 A Letter from the Artist in Rome, including Sketches of the Castel Sant' Angelo and Saint Peter's (1774)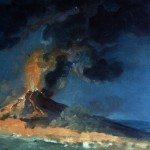 Eruption of Mount Vesuvius (1774)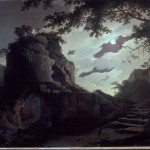 Virgil's Tomb (1782)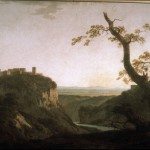 A View of Tivoli (c1783-86)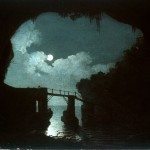 Bridge through a Cavern, Moonlight (1791)