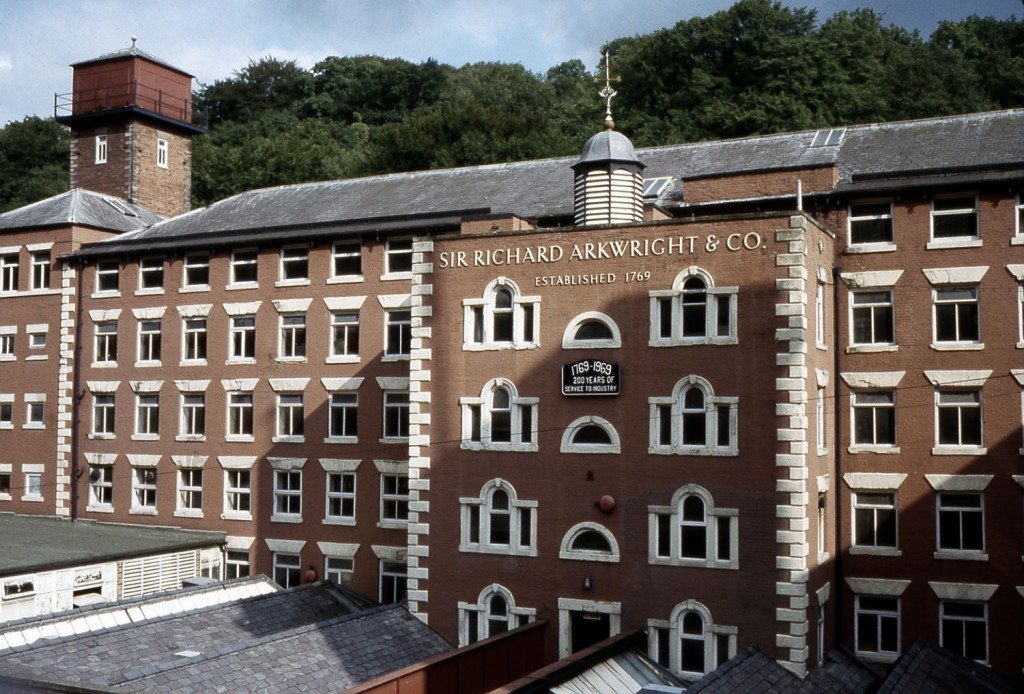 Water Power and the Cotton Factory: Richard Arkwright at Cromford
1730 - 2000 (c.)
This factory was built by Sir Richard Arkwright in 1783-84 just outside Cromford. He built the mill in an architecturally elegant style with small lunette windows in the central bay set between Venetian windows. A cupola on top of the bay contained a bell to summon employees to work. The structure is a grade II* listed building.
Summary
Richard Arkwright, created the cotton mill. He invented the water frame in 1769 and successfully applied it to the mechanised production of cotton spinning in the 1770s and 1780s. At Cromford and Matlock Bath in Derbyshire's Derwent Valley he created hydraulic engineering schemes and built factories dedicated to the production of cotton thread. He also pioneered new ways of attracting and organising a workforce. Cromford was isolated, so Arkwright created a small town with a market, an inn and dwellings. The town provided a new way of living and working as employees had to adjust to the rhythm of the machine.
It is remarkable that this 18th century town survived virtually intact, when other monuments of early industrialisation did not, such as Matthew Boulton's Soho Works in Handsworth. Since 2001, Cromford has been part of the Derwent Valley World Heritage Site. This recognises its importance as a monument to Richard Arkwright and the factory system, but the town is also a physical record of industrial capitalism and the patterns of time management, work discipline and social control which form part of the contemporary world.
Malcolm Dick's exhibition is illustrated with photographs which he originally took in August 1981 before much of the site was restored. It explores the relationship between Cromford's factories, water supplies and the transport, commercial and social facilities which enabled the community to develop.
Sections:
9. The Mill Manager's House, Cromford, Derbyshire
10. Masson Mill, Matlock Bath near Cromford, Derbyshire
11. Masson Mill from Masson's Weir, Matlock Bath near Cromford, Derbyshire
12. Masson Weir, Matlock Bath near Cromford, Derbyshire
13. The Canal Wharf, Cromford, Derbyshire
14. The Counting House and Warehouse, Cromford Wharf, Derbyshire
15. The A6 at Cromford, Derbyshire
16. The Greyhound Hotel, Cromford, Derbyshire
17. Corn Mill, Cromford, Derbyshire
18. Water wheel at the Corn Mill, Cromford, Derbyshire.
19. Housing in North Street, Cromford, Derbyshire (1)
20. Housing in North Street, Cromford, Derbyshire (2)
21. Rear of Housing in North Street, Cromford, Derbyshire
22. Housing in The Hill, Cromford, Derbyshire
23. Housing in Victoria Row, Cromford, Derbyshire
24. St Mary's Anglican Church, Mill Lane, Cromford, Derbyshire
25. School, North Street, Cromford, Derbyshire
26. School and School House, North Street, Cromford, Derbyshire
27. Willersley Castle, Cromford, Derbyshire
Next in this section &raquo
Continue browsing this section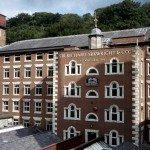 Water Power and the Cotton Factory: Richard Arkwright at Cromford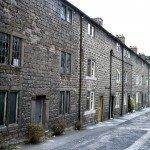 Cromford: A Factory Community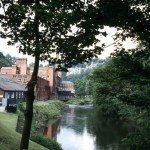 Masson Mill and the River Derwent, Matlock Bath near Cromford, Derbyshire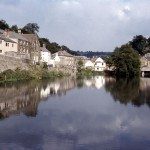 The Greyhound Pond, Cromford, Derbyshire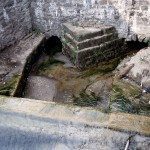 The "Bear Pit", Cromford, Derbyshire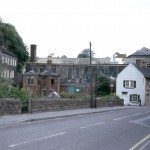 Upper Mill, Cromford, Derbyshire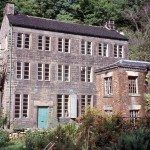 The Loom Shop, Cromford, Derbyshire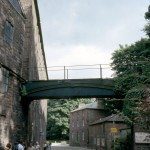 Cast-iron Aqueduct, Cromford Derbyshire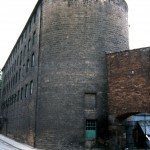 Mill and Warehouse Building, Cromford, Derbyshire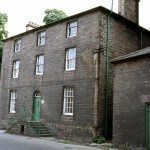 The Mill Manager's House, Cromford, Derbyshire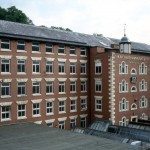 Masson Mill, Matlock Bath, near Cromford, Derbyshire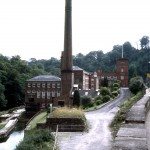 Masson Mill from Masson Weir, Matlock Bath, near Cromford, Derbyshire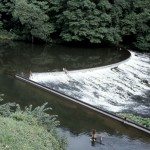 Masson Weir, Matlock Bath, near Cromford, Derbyshire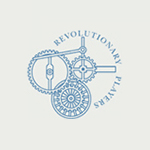 The Canal Wharf, Cromford, Derbyshire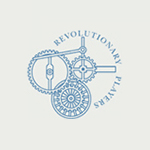 The Counting House and Warehouse, Cromford Wharf, Derbyshire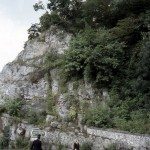 The A6 at Cromford, Derbyshire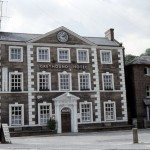 The Greyhound Hotel, Cromford, Derbyshire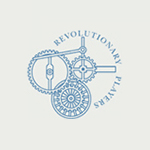 Corn Mill, Cromford, Derbyshire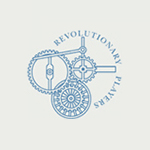 Housing in North Street, Cromford, Derbyshire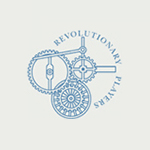 Housing in North Street, Cromford, Derbyshire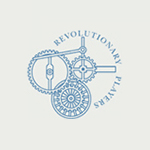 Rear of Housing in North Street, Cromford, Derbyshire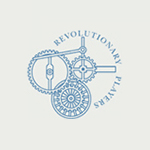 Housing in The Hill, Cromford, Derbyshire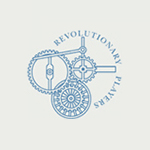 Housing in Victoria Row, Cromford, Derbyshire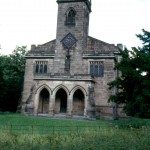 St Mary's Anglican Church, Mill Lane, Cromford, Derbyshire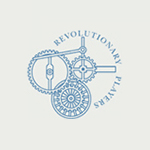 School, North Street, Cromford, Derbyshire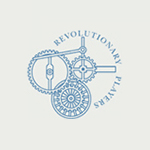 School and School House, North Street, Cromford, Derbyshire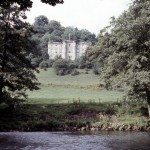 Willersley Castle, Cromford, Derbyshire
Sources and Further Reading
Charlton, C, Hool, D, Strange, P, Arkwright and the Mills at Cromford (1971). Chapman, Sidney, The Early Factory Masters (1967). The Derwent Valley Mills Partnership, The Derwent Valley Mills and their Communities(The Derwent Valley Mills Partnership, County Hall, Derbyshire, 2001). This publication contains an extensive booklist. Hills, Richard, Richard Arkwright and Cotton Spinning (1973). Pollard, The Genesis of Modern Management: a Study of the Industrial Revolution in Great Britain (1965). Tann, Jennifer, The Development of the Factory (1970). Thompson, E P, "Time, Work-Discipline and Industrial Capitalism", in Customs in Common (1978), p 35-91. Trinder, Barrie, The Making of the Industrial Landscape (1997)