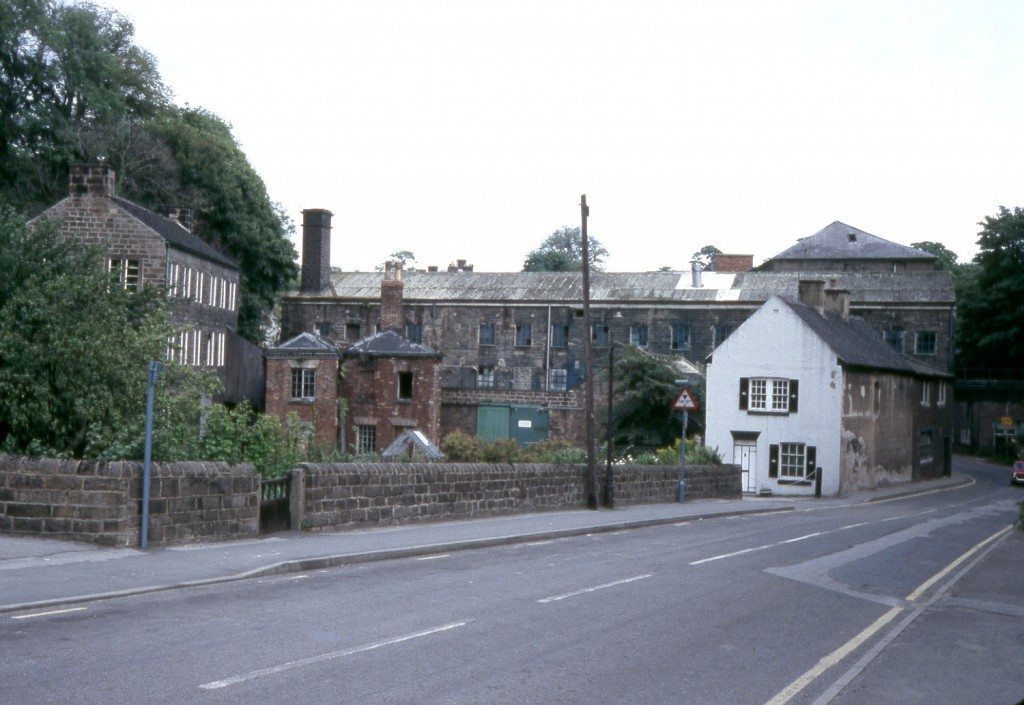 Upper Mill, Cromford, Derbyshire
1730 - 2000 (c.)
The photograph shows four buildings. The Upper Mill in the centre was constructed in 1771 as a timber-framed structure from coursed gritstone lined with brick. The building was originally five floors in height until the top two were destroyed by fire in 1929. An overshot waterwheel provided the power for the factory. Water was supplied via an aqueduct. The building is grade I listed.
Arkwright's factories integrated workers and machines within a 24 hour enterprise. Writing in 1790, Viscount Torrington "saw the workers issue forth at 7 o'clock, a wonderful crowd of young people, made as familiar as eternal intercourse can make them; a new set then goes in for the night, for the mills never leave off working." He was impressed by the scale and grandeur of the factories: "These cotton mills, seven stories high, and fill'd with inhabitants, remind me of a first rate man of war; and when they are lighted up, on a dark night, look most luminously beautiful."
(Bruyn Andrews, C, The Torrington Diaries, vol. 2 (1935), pp. 195-196.
The other three buildings are, the Loom Shop 1776-86 (left), two cottages c. 1780 (in front of the Upper Mill) and Grace Cottage c. 1780 (right).
« Previous in this section
Next in this section &raquo
Continue browsing this section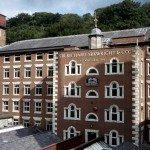 Water Power and the Cotton Factory: Richard Arkwright at Cromford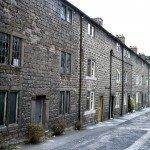 Cromford: A Factory Community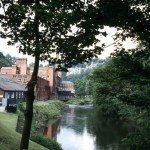 Masson Mill and the River Derwent, Matlock Bath near Cromford, Derbyshire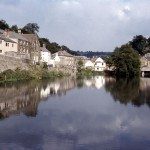 The Greyhound Pond, Cromford, Derbyshire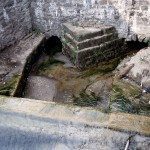 The "Bear Pit", Cromford, Derbyshire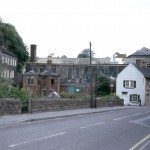 Upper Mill, Cromford, Derbyshire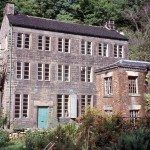 The Loom Shop, Cromford, Derbyshire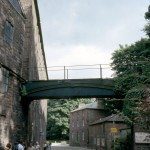 Cast-iron Aqueduct, Cromford Derbyshire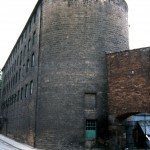 Mill and Warehouse Building, Cromford, Derbyshire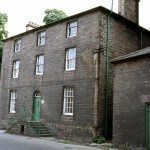 The Mill Manager's House, Cromford, Derbyshire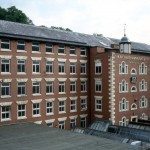 Masson Mill, Matlock Bath, near Cromford, Derbyshire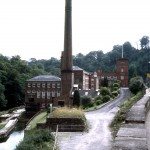 Masson Mill from Masson Weir, Matlock Bath, near Cromford, Derbyshire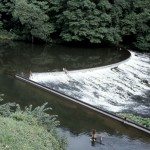 Masson Weir, Matlock Bath, near Cromford, Derbyshire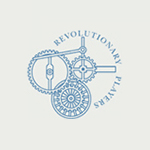 The Canal Wharf, Cromford, Derbyshire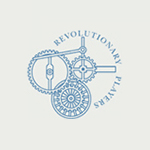 The Counting House and Warehouse, Cromford Wharf, Derbyshire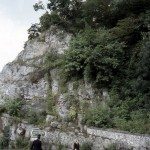 The A6 at Cromford, Derbyshire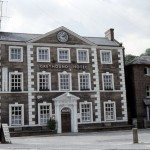 The Greyhound Hotel, Cromford, Derbyshire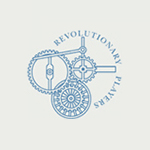 Corn Mill, Cromford, Derbyshire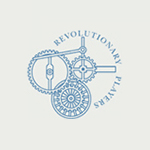 Housing in North Street, Cromford, Derbyshire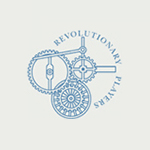 Housing in North Street, Cromford, Derbyshire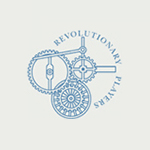 Rear of Housing in North Street, Cromford, Derbyshire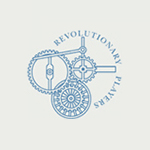 Housing in The Hill, Cromford, Derbyshire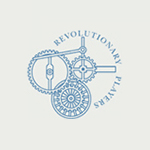 Housing in Victoria Row, Cromford, Derbyshire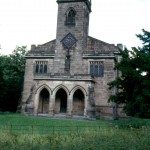 St Mary's Anglican Church, Mill Lane, Cromford, Derbyshire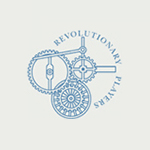 School, North Street, Cromford, Derbyshire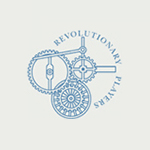 School and School House, North Street, Cromford, Derbyshire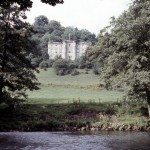 Willersley Castle, Cromford, Derbyshire