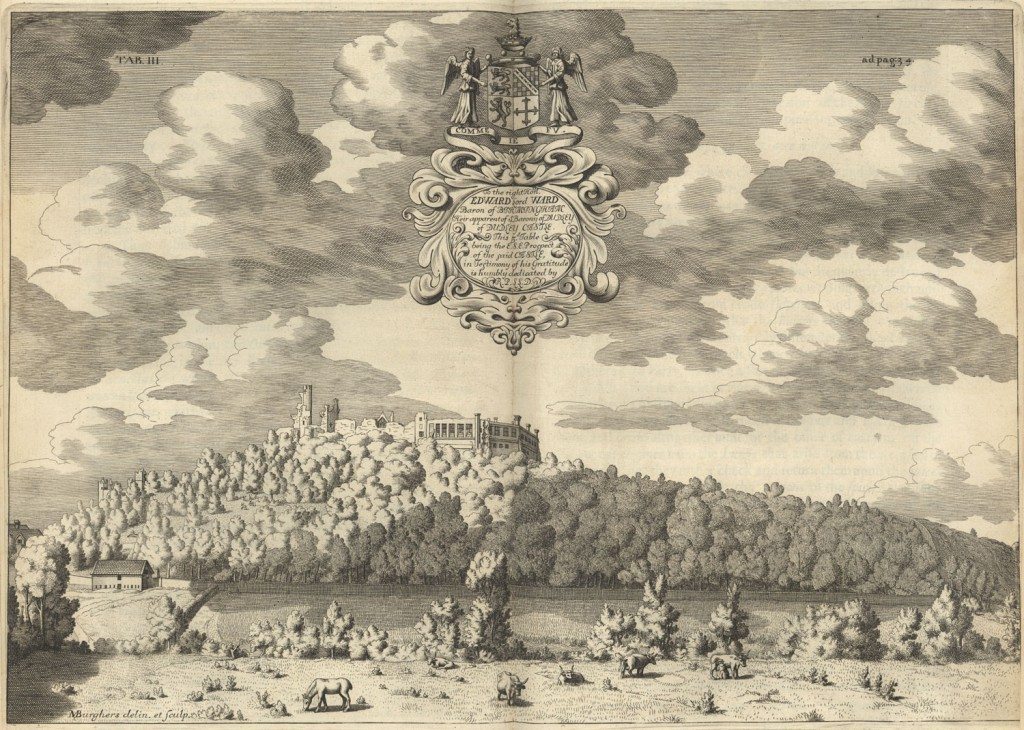 Dudley Castle c. 1686 (M Burghers)
This is the earliest surviving print of Dudley Castle. An engraving on copper, it was produced by the Dutch engraver, M Burghers and included in Plot's Natural History of Staffordshire (1686). It shows the castle, the seat of the Ward family, barons of Dudley, set upon a richly wooded hill where deer graze in a clearing. In the foreground is a pastoral scene with cattle. The woodland did not last long. Views of the Castle by Samuel and Nathaniel Buck (c. 1731) and Thomas Sanders (c. 1777) show a hillside progressively shorn of trees. The Wards were keen to exploit the economic potential of their estates and the wood was cut down for fuel.
Robert Plot, The Natural History of Staffordshire (Oxford, 1686).
Image from: Local Studies and History, Birmingham Central Library
« Previous in this section
Next in this section &raquo
Continue browsing this section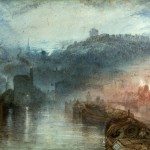 Views of Dudley Castle c. 1686-1876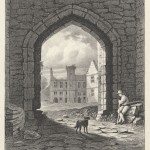 Dudley Castle. Interior of the South Gateway mid 19th century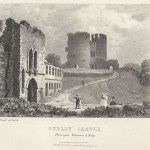 Dudley Castle. Principal Entrance and Keep mid 19th century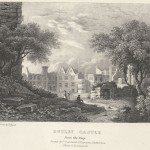 Dudley Castle. From the Keep mid 19th century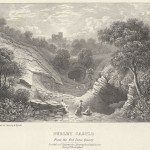 Dudley Castle. From the Old Lime Quarry mid 19th century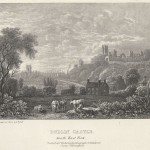 Dudley Castle South East View mid 19th century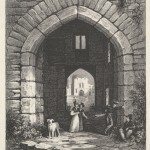 Dudley Castle. North Gateway mid 19th century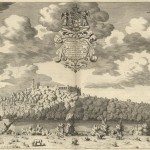 Dudley Castle c. 1686 (M Burghers)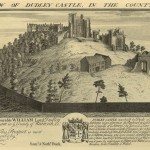 South View of Dudley Castle in Stafford
A View of Dudley from Easey Hill c. 1777 (Thomas Sanders)