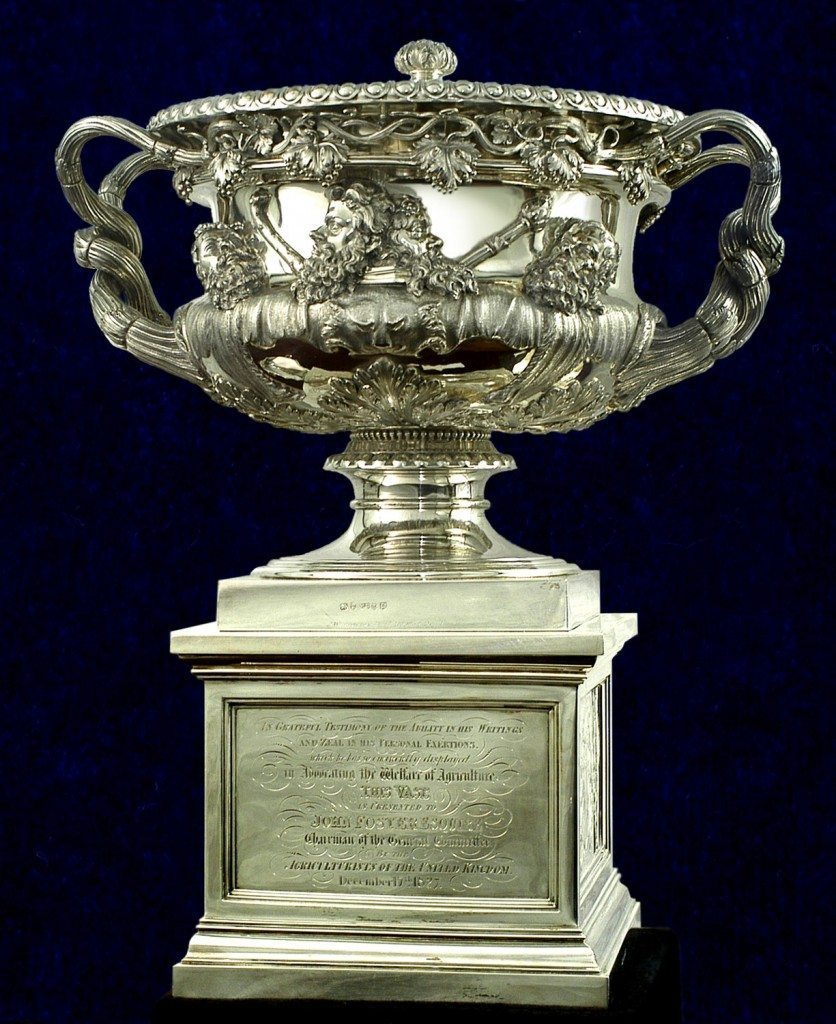 Warwick Vase and Cover, M. Boulton & Plate Co. 1827
Image from: Birmingham Assay Office.
A very large Roman marble vase from the second century BC was found in the grounds of Hadrian's villa in 1770.  It was purchased by Sir William Hamilton, the British consul in Naples, who was well-known for his famous collection of antiquities. Hamilton later gave the vase to his nephew, the Earl of Warwick. Today the original is in the Burrell Collection (Glasgow), and a copy is to be seen at Warwick Castle.
The Warwick Vase inspired many leading silver makers to produce copies, adapting the vase for wine coolers, tureens and centrepieces. It was also reproduced in other media in the 19th century, including stone and iron. The Warwick Vase produced by Matthew Robinson Boulton, the son of Matthew Boulton, was a presentation piece given to John Foster (1765-1831) of Brickhill, agriculturalist and landowner.
« Previous in this section
Continue browsing this section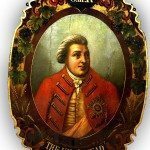 Matthew Boulton and Birmingham Silverware in the late 18th and early 19th centuries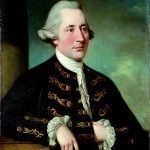 Matthew Boulton and the Formation of Birmingham Assay Office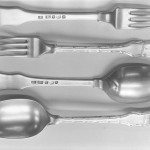 Hallmarking and the Work of Birmingham Assay Office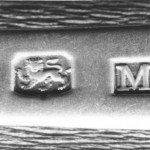 Hallmarking and the Work of Birmingham Assay Office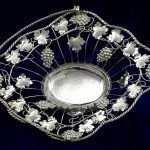 Matthew Boulton and Silver Making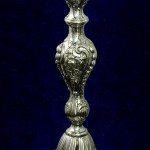 One of a pair of candlesticks, Boulton & Fothergill, 1768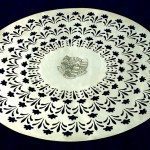 Mazarin, or Fish Strainer, Boulton & Fothergill, 1769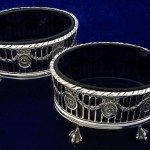 Pair of salts, Boulton & Fothergill, 1773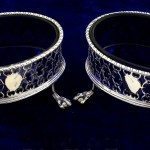 Two of a set of four salts, Boulton & Fothergill, 1776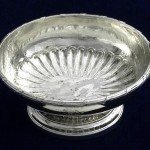 One of a pair Sauce Tureens, Boulton & Fothergill, 1776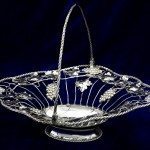 Sweetmeat Basket, Boulton & Fothergill, 1774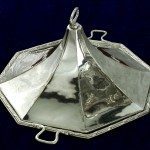 Dish and Cover, Boulton & Fothergill, 1777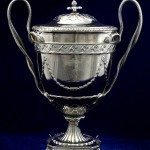 Cup and Cover, Boulton & Fothergill, 1777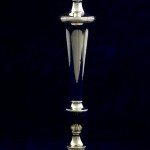 One of a pair of candlesticks, Matthew Boulton, 1789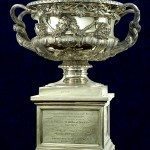 Warwick Vase and Cover, M. Boulton & Plate Co. 1827