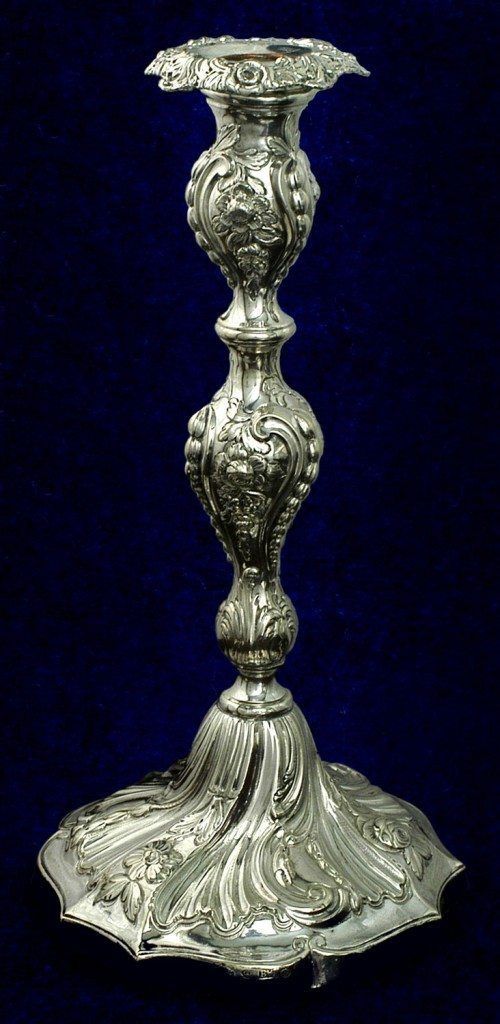 One of a pair of candlesticks, Boulton & Fothergill, 1768
Image from: Birmingham Assay Office.
An example of the earliest of Matthew Boulton's silver items, hallmarked in Chester, before the creation of Birmingham Assay Office in 1773. These candlesticks were designed in the intricate rococo manner and based on a candlestick by the French artists Nicholas Dumée and Francis Butty. Dumée may have worked at Soho from 1768 to 1773. The nozzles are of Sheffield Plate.
« Previous in this section
Next in this section &raquo
Continue browsing this section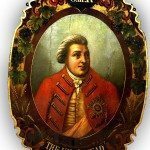 Matthew Boulton and Birmingham Silverware in the late 18th and early 19th centuries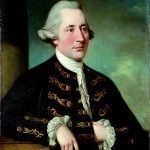 Matthew Boulton and the Formation of Birmingham Assay Office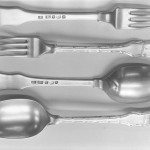 Hallmarking and the Work of Birmingham Assay Office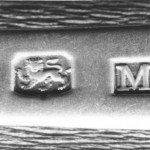 Hallmarking and the Work of Birmingham Assay Office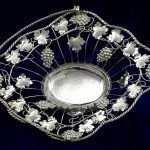 Matthew Boulton and Silver Making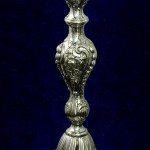 One of a pair of candlesticks, Boulton & Fothergill, 1768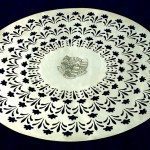 Mazarin, or Fish Strainer, Boulton & Fothergill, 1769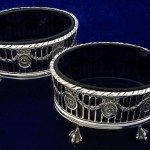 Pair of salts, Boulton & Fothergill, 1773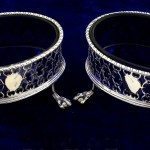 Two of a set of four salts, Boulton & Fothergill, 1776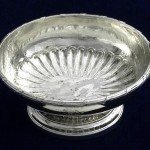 One of a pair Sauce Tureens, Boulton & Fothergill, 1776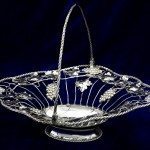 Sweetmeat Basket, Boulton & Fothergill, 1774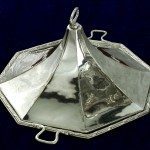 Dish and Cover, Boulton & Fothergill, 1777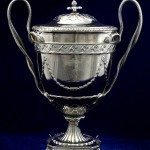 Cup and Cover, Boulton & Fothergill, 1777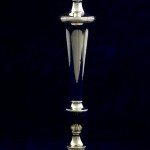 One of a pair of candlesticks, Matthew Boulton, 1789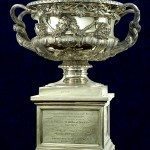 Warwick Vase and Cover, M. Boulton & Plate Co. 1827