The Chance Family: Merchants and Glassmakers
Image: Front cover of Chance Brothers & Co., Limited, 100 Years of British Glass Making 1824-1924 (Smethwick and Glasgow, Chance Brothers & Co., 1924). A window opens onto a view with a lighthouse. The picture illustrates two of the many products manufactured by the family business during its first one hundred years.
Image from: Local Studies and History, Birmingham Central Library
Text: Jan Symes
Summary
The Chances were a West Midlands industrial dynasty. They began as Worcestershire farmers and craftsmen, entered commerce and created a huge glassmaking business in Smethwick in the 19th century. They produced sheet glass for the Houses of Parliament and Crystal Palace and high quality optical glass that was used in lighthouses. The men of the family were skilled and successful merchants, financial partners and manufacturers. They earned a reputation for being hard-nosed businessmen but they also held public office and provided schools and other welfare services for their workforce.
Next in this section &raquo
Continue browsing this section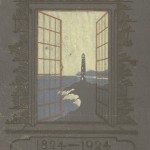 The Chance Family: Merchants and Glassmakers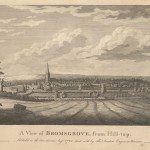 William I to William III: Farmers, Craftsmen and Traders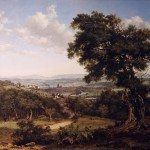 Captain Thomas Chance: Merchant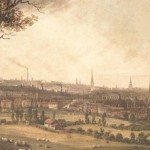 William Chance IV: The Start of a Commercial Dynasty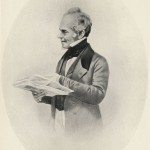 Robert Lucas Chance: Glassmaker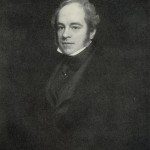 William Chance: Public Figure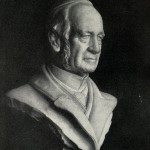 Sir James Timmins Chance: Engineer
Sources and Further Reading
Archive collection of Chance Brothers and Co. I.M&S Centre, St Helens. Pilkington Glass.
Chance Family Archives. Private Collection.
Burritt, Elihu, Walks in the Black Country and its Green Borderlands ( Kineton, Roundwood Press, 1868).
Chance James Frederick, Chance of Bromsgrove and of Birmingham and the allied families of Lucas and Homer, (Private Publication for Chance Bros. & Co. London, Spottiswoode, Ballantyme, 1904).
Chance, James Frederick, A History of the Firm of Chance Brothers and Co. Glass and Alkali Manufacturers, (London, Spotiswoode, Ballantyne and Co Ltd, 1919).
Chance, James Frederick, The lighthouse work of Sir James Chance, Baronet (London, Smith Elder, 1902).
Chance Brothers & Co., Limited, 100 Years of British Glass Making 1824-1924(Smethwick and Glasgow, Chance Brothers & Co., 1924)
Chance Brothers and Co., Typical Illustrations of the Lighthouse Work of Chance Brothers and Co. Limited Birmingham (Birmingham, 1919)
The Committee of General Literature and Education, The Useful Arts and Manufactures of Great Britain, Volume 1 (London, The Society for Promoting Christian Knowledge, c.1840)
Talbot, F, Messrs. Chance's Schools, Smethwick. A Sketch of Their History From 1845 to 1887 (Private Publication for Chance Family, West Bromwich, Joseph Bates, 1887)