George Granville Leveson-Gower: Political Career and Influence
Image: Staffordshire. G Cole and J Roper, The British Atlas, comprising a complete set of County Maps (London, 1810). Staffordshire provided the geographical base for the political careers of the Leveson Gowers.
Image from: Local Studies and History, Birmingham Central Library.
George Granville Leveson-Gower was educated at Westminster and Oxford.  As a young man he was not particularly interested in politics but was sent to Auxerre to learn French and then travelled abroad for a number of years.  In 1779 he had become MP for Newcastle-under-Lyme, a seat traditionally controlled by the Leveson-Gower family.  From 1787-1799 he represented Staffordshire.
In 1790 he was appointed as Ambassador to Paris where his wife became a close friend of Marie Antoinette, sending her clothes when she was in prison.  When the embassy closed in 1792 he was offered the posts of Lord Steward and the Lieutenancy of Ireland but refused as his eyesight was failing.  He did accept the office of Joint Postmaster-General 1799-1801.  In 1803 he entered the Lords, on the death of his father, as the 2nd Marquis of Stafford, having previously been known as Earl Gower.
A supporter of Pitt, he became increasingly liberal in his political views and moved the resolution in the Lords on Catholic Emancipation in 1807 but it was defeated by 171 votes to 90.  He had been awarded the Garter in 1806.  In 1812 he retired from politics to devote himself to improving his estates and patronising the arts.  He was a trustee of the British Museum and the President of the British Institution.  In 1829 he briefly returned to politics, voting for the Reform Bill in 1832, along with his eldest son.  For his support in pushing this through he became the Duke of Sutherland in January 1833.
« Previous in this section
Next in this section &raquo
Continue browsing this section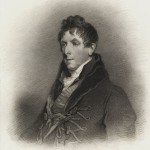 Aristocrats and the Industrial Revolution: The Leveson-Gowers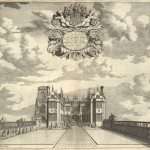 Granville Leveson-Gower, 2nd Earl Gower, Marquis of Stafford (1721-1803)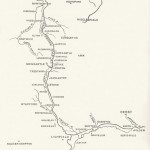 Granville Leveson-Gower: Industrial and Commercial Entrepreneur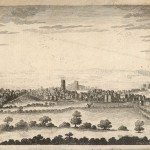 Granville Leveson-Gower: Political Career and Influence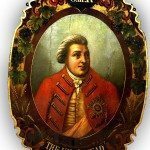 Granville Leveson-Gower: Political Career and Influence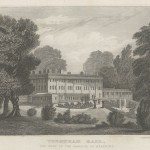 George Granville Leveson-Gower, 2nd Marquis of Stafford, 1st Duke of Sutherland (1758-1833)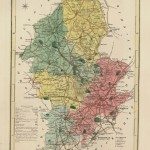 George Granville Leveson-Gower: Political Career and Influence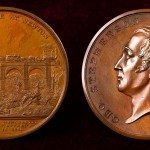 George Granville Leveson-Gower: Economic Importance