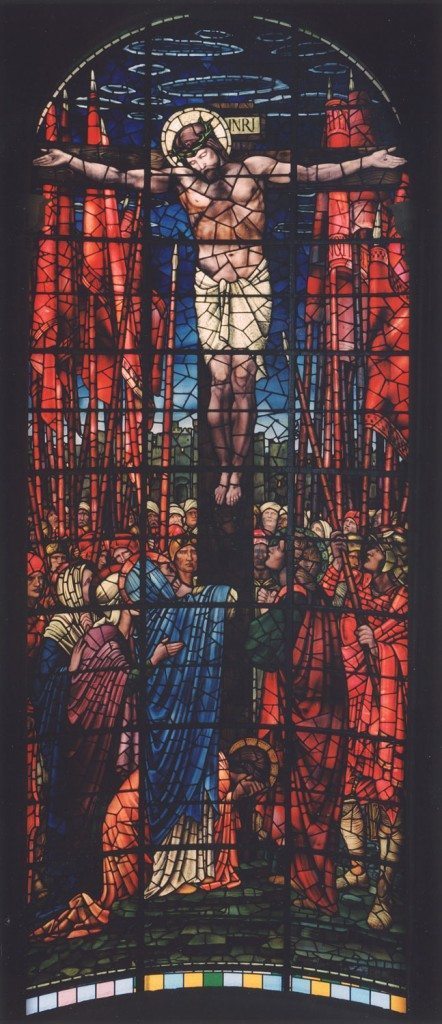 The Crucifixion
Image from: Cathedral Church of St Philip, Birmingham
The window is dominated by an image of Christ who hangs lifeless from the cross. He is framed by a deep blue sky and a mass of red Roman banners. The colours link the image of Christ with the onlookers and soldiers who are also clad in blue and red.
The onlookers include three standing women. Mary, the grieving mother of Jesus gazes towards her son. She wears a delicately patterned blue dress and her head is framed with a red halo. A second woman in a white veil provides comfort. A third supports the second and holds a piece of brown cloth.
The disciple John gazes at Christ and presses against the cross. He wears green and has a green patterned halo. A crowd of people inhabit the rear of the scene. They wear turbans and direct their eyes towards the cross and the Roman soldier who stands behind John and aims his spear at Christ's side. A second soldier on the other side directs his lance towards Christ. Other soldiers hold the banners which frame the figure of Christ. The walls of Jerusalem rise above the heads of the onlookers.
Mary Magdalene kneels at the foot of the cross.
« Previous in this section
Next in this section &raquo
Continue browsing this section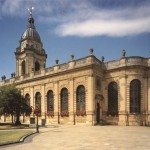 The Burne-Jones Windows at St Philip's, Birmingham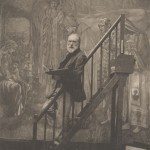 Edward Burne-Jones: Painter and Designer of Stained Glass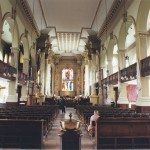 St Philip's, Birmingham: the Interior and Ascension of Christ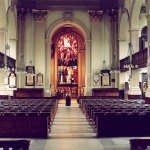 St Philip's, Birmingham: the Interior and Last Judgement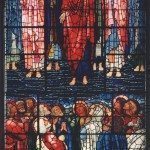 The Ascension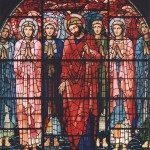 The Ascension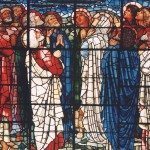 The Ascension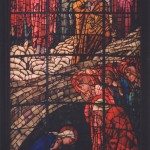 The Nativity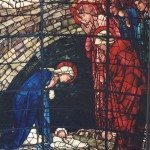 The Nativity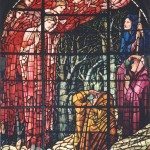 The Nativity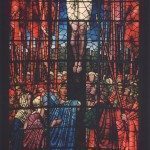 The Crucifixion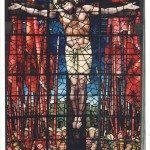 The Crucifixion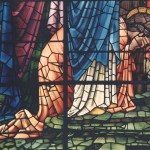 The Crucifixion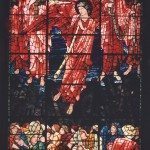 The Last Judgement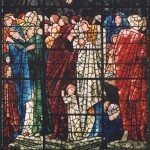 The Last Judgement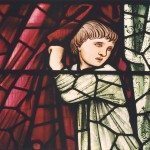 The Last Judgement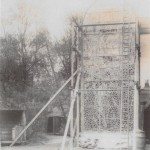 Assembling the Last Judgement Window