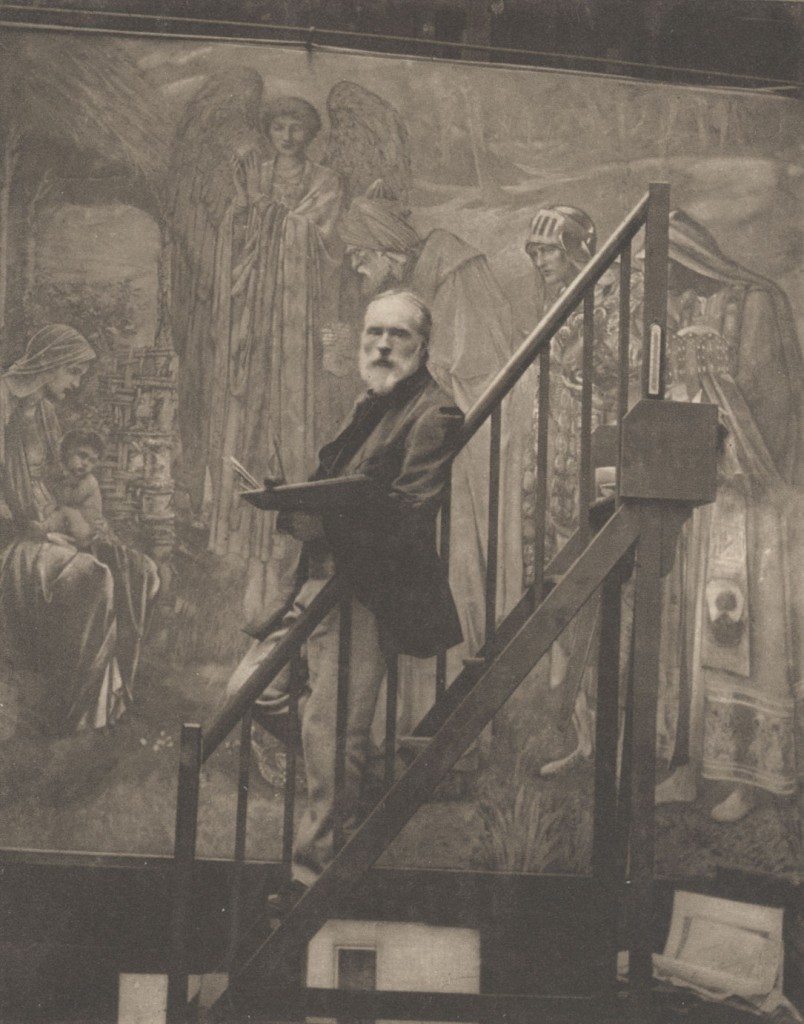 Edward Burne-Jones: Painter and Designer of Stained Glass
Image: Edward Burne-Jones in garden studio aged 57 from a photograph by Miss Barbara Leighton.
Image from: Local Studies and History, Birmingham Central Library
Edward Coley Burne-Jones was born in 1833 in Birmingham at 11 Bennett's Hill and he was baptised in St Philip's Church. His father was a carver, framer and gilder. Burne-Jones developed his artistic sensibility by observing his father's trade. He attended King Edward's Grammar School in New Street and went to Oxford University to study for the church. There he developed a lifelong friendship with William Morris and both men became artists. Burne-Jones was a painter, but he also created stained glass.
The four Burne-Jones windows in St Philip's Cathedral, Birmingham were designed for two separate commissions between 1885 and 1891. They depict three scenes from the life and death of Christ, the Nativity (1885), Crucifixion (1887) and Ascension (1887) and the Last Judgement (1897). The images are striking not just for their size, colour and design, but for their theological interpretation. Burne-Jones concentrates on Christ's humanity and the human figures of the family of Jesus, his disciples and other participants who populate the images. The artist rejected the damnatory and judgemental aspects of Church teaching, so there is no scourging or bleeding in the Crucifixion or hellfire images in the Last Judgement.
The windows were installed after the enlargement of St Philip's in 1884 and before it became a cathedral in 1905.  Sir Edward Burne-Jones was knighted in 1894 and died in 1898.
« Previous in this section
Next in this section &raquo
Continue browsing this section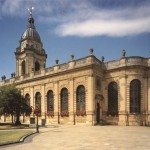 The Burne-Jones Windows at St Philip's, Birmingham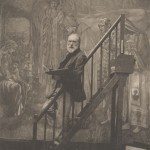 Edward Burne-Jones: Painter and Designer of Stained Glass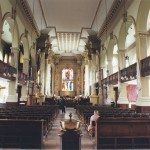 St Philip's, Birmingham: the Interior and Ascension of Christ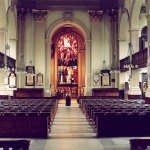 St Philip's, Birmingham: the Interior and Last Judgement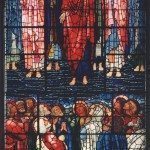 The Ascension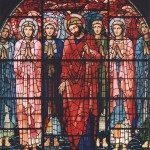 The Ascension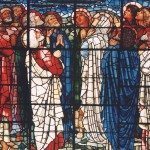 The Ascension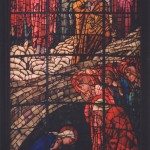 The Nativity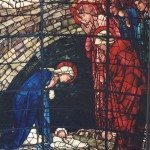 The Nativity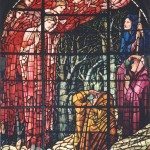 The Nativity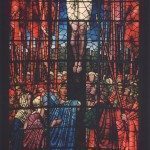 The Crucifixion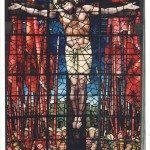 The Crucifixion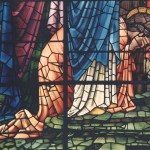 The Crucifixion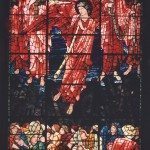 The Last Judgement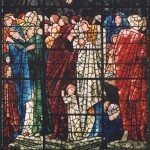 The Last Judgement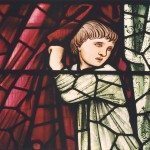 The Last Judgement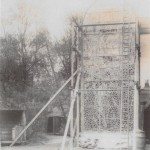 Assembling the Last Judgement Window