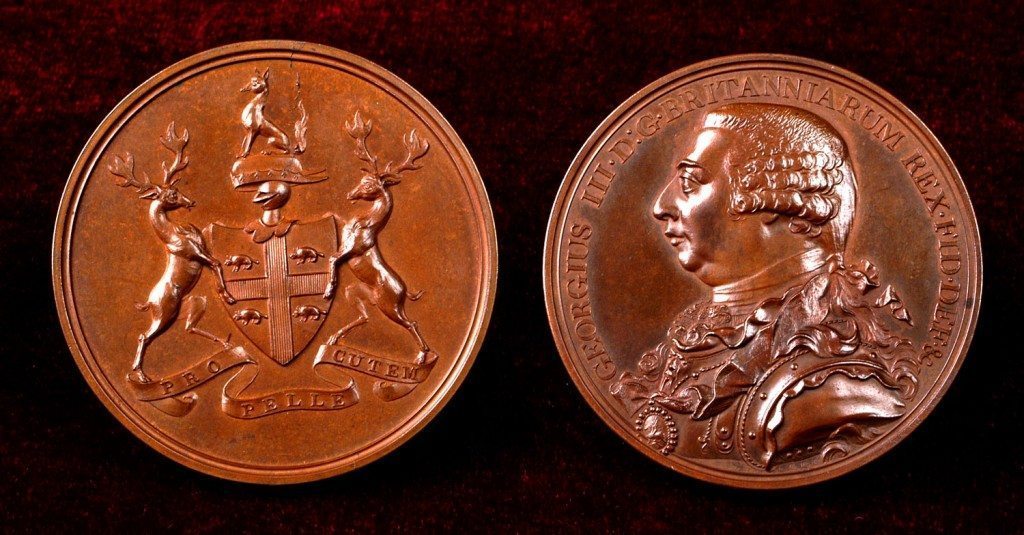 Matthew Boulton's Medals and Coins on Russian Subjects
Image: Medallion of the Hudson's Bay Company. 1820. Designed by Conrad Heinrich Kuchler. An example of the high quality medals which were designed by Kuchler.
Image from: Birmingham Assay Office (60)
Text: Olga Baird
Summary
Matthew Boulton made many products which achieved high standards of design and manufacturing. Conrad Heinrich Kuchler and Peter Rouw were two of the creative individuals who worked for Matthew Boulton during his lifetime and for his Soho business in Handsworth after his death. Their commemorative medals combined artistic excellence with an equally high standard of execution. Olga Baird's article provides an insight into creation of medals on Russian subjects and the historical context in which they were produced.
Next in this section &raquo
Continue browsing this section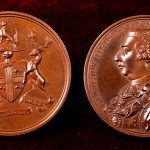 Matthew Boulton's Medals and Coins on Russian Subjects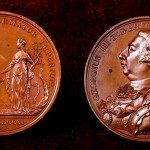 Matthew Boulton and Medal Making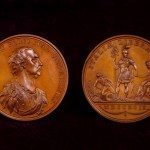 The A.V. Suvorov Medal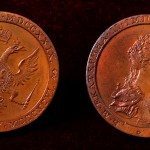 Catherine the Great's Medals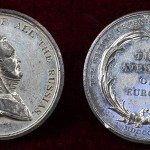 Medals and Coins of Alexander I
Sources and Further Reading
Birmingham City Archives, Matthew Boulton Papers
Catalogue of the Collection of Coins, Tokens, Medallions, Dies, etc. in the Assay Office
Cross A, "By the Banks of the Neva". Chapters from the Lives and Careers of the British in Eighteenth-Century Russia, (Cambridge, 1997), p.17-18.
Pollard, J G, "Matthew Boulton and Conrad Heinrich Kuchler", The Numismatic Chronicle,Vol.X, 1970, p.259-318