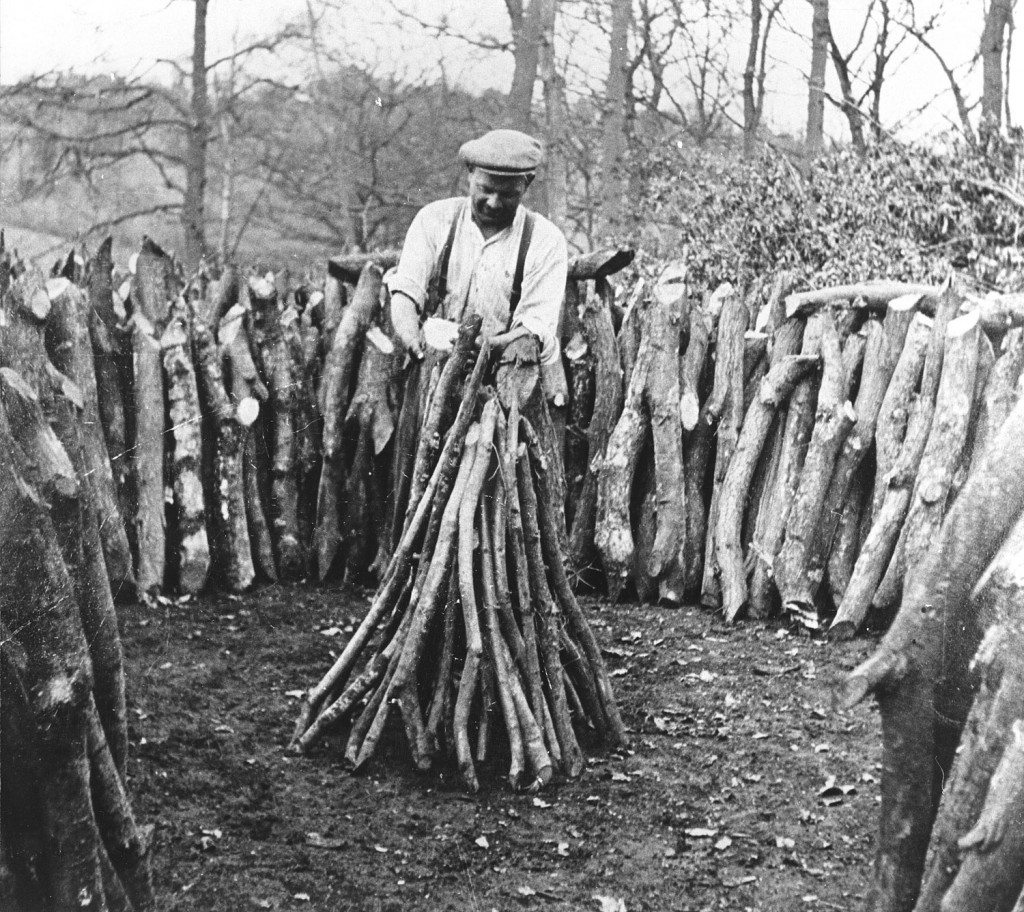 Charcoal Burning
Image: Charcoal burning in the Wyre Forest. The charcoal burner is building a clamp during the early stages before firing. [Image from: Bewdley Museum]
3. Charcoal Burning (1)
Before charcoal burning could take place there was a great deal of preparatory work:
• First, a hearth was prepared by clearing and levelling an area of ground about 22 feet square. Turf was removed carefully as it was used to cover the clamp during the firing.
• Secondly, a stake was hammered into the centre to provide a guide for building a chimney of logs, sloping inwards. Small pieces of wood were placed on the base of the hearth in a ring, leaving openings in places. Medium-sized wood followed and then larger pieces. One of the skills of the charcoal burner was to create a dome-shaped clamp, which would enable a slow burn to take place and produce good quality charcoal.
« Previous in this section
Next in this section &raquo
Continue browsing this section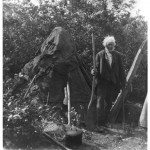 Charcoal Burning in the Wyre Forest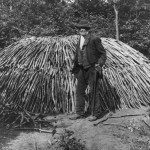 Charcoal and its Uses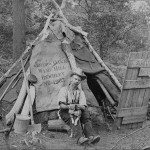 Work and Labour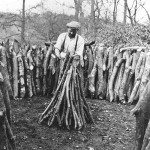 Charcoal Burning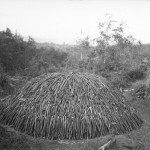 Charcoal Burning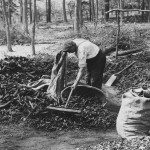 Charcoal Burning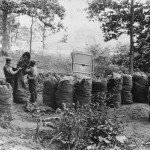 Charcoal Burning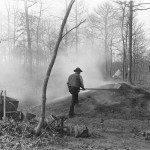 Charcoal Burning Tools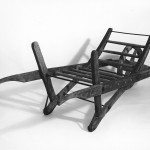 Charcoal Burning Tools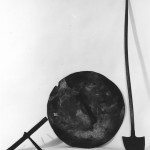 Charcoal Burning Tools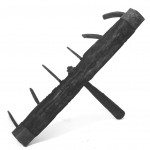 Charcoal Burning Tools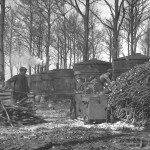 Charcoal burning: Retorts
Charcoal Burning: Retorts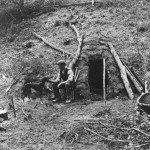 The Decline of Charcoal Burning