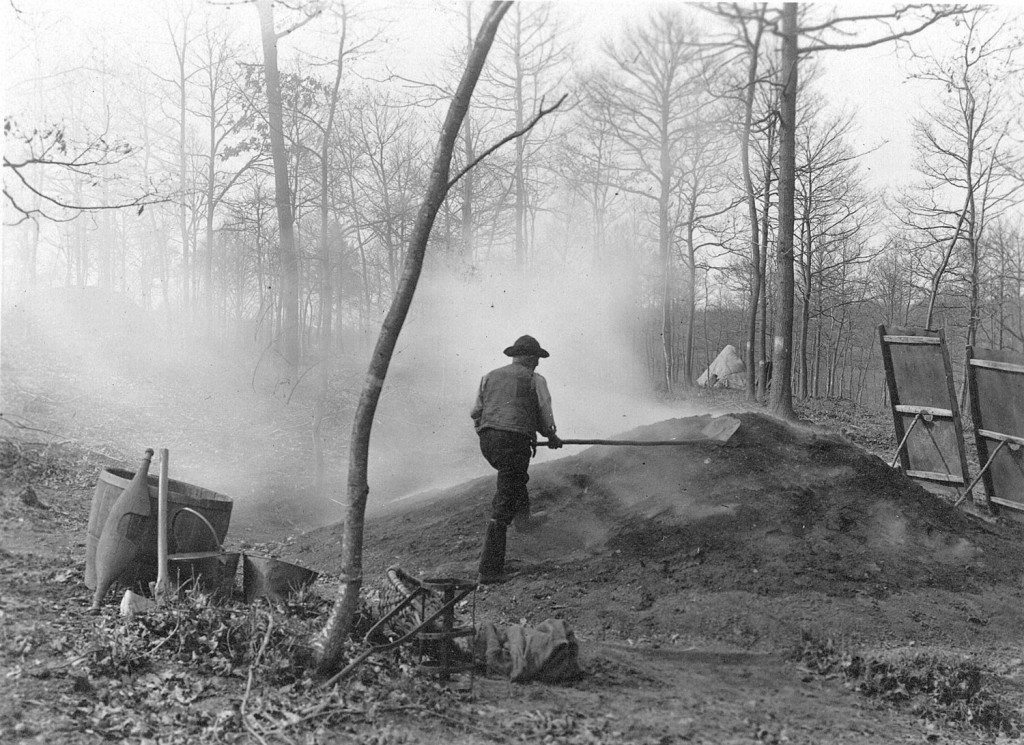 Charcoal Burning Tools
Image: Charcoal burning in the Wyre Forest. [Image from: Bewdley Museum]
7. Charcoal Burning Tools (1) 
A man is tending the clamp using a long-handled shovel. To his left are some of his tools:
• An axe.
• A barrel for holding water, two buckets and a yoke for carrying them.
• A basket for collecting charcoal and sacks for transporting the product
• A metal artefact, possibly a brazier. Please contact the Revolutionary Players team if you are able to identify this object.
To his right are two windbreaks. In the background, behind the trees are a dome-shaped clamp ready for firing (left) and a charcoal burner's hut (right).
« Previous in this section
Next in this section &raquo
Continue browsing this section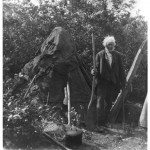 Charcoal Burning in the Wyre Forest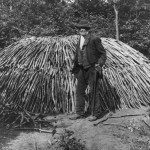 Charcoal and its Uses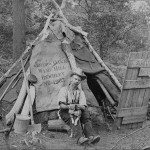 Work and Labour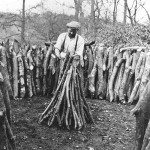 Charcoal Burning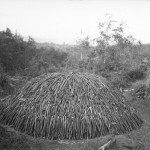 Charcoal Burning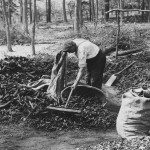 Charcoal Burning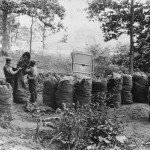 Charcoal Burning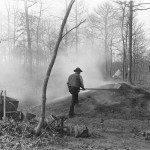 Charcoal Burning Tools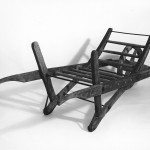 Charcoal Burning Tools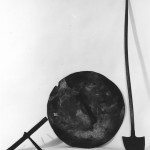 Charcoal Burning Tools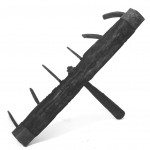 Charcoal Burning Tools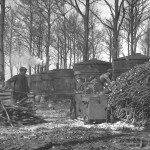 Charcoal burning: Retorts
Charcoal Burning: Retorts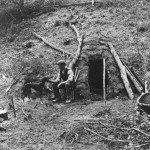 The Decline of Charcoal Burning