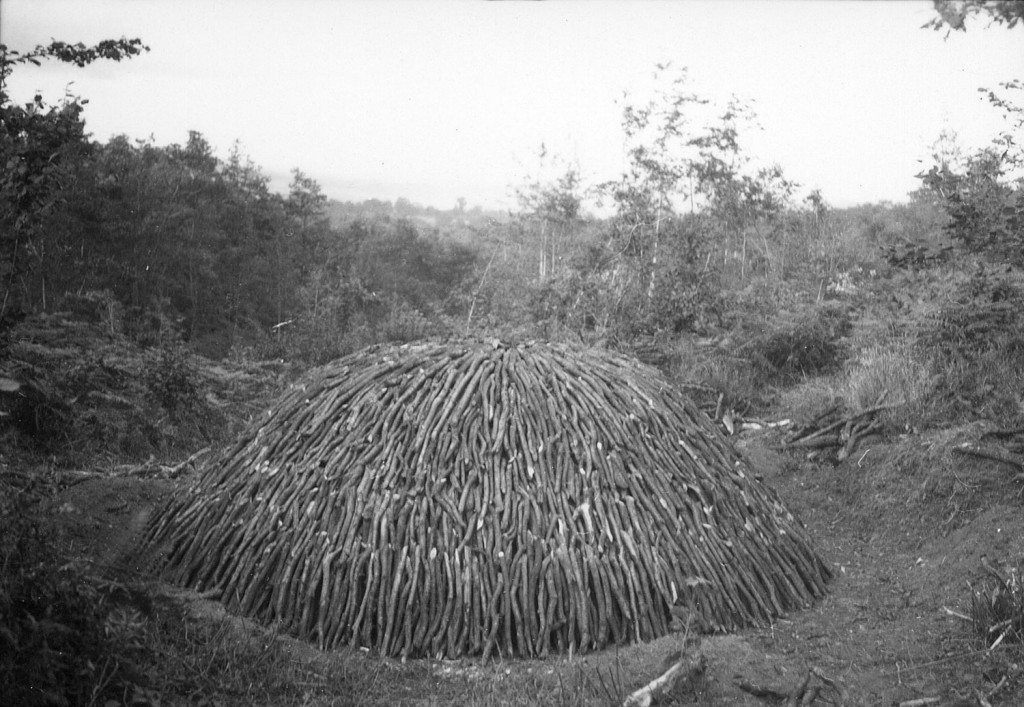 Charcoal Burning
Image: Charcoal burning in the Wyre Forest. The photograph shows a completed clamp beginning to smoulder in the Wyre Forest. [Image from: Bewdley Museum]
4. Charcoal Burning (2)
The clamp was ready to be fired.
• First the central stake was removed leaving an opening in the centre.
• Secondly, red-hot charcoal and pieces of wood were dropped into the flue to start a fire.
• Thirdly, when a fire began, the flue was covered with heavy turf or a metal lid and the whole dome was covered with earth or ashes to prevent air from entering the furnace. At first the mound would smoke, but this gradually died away leaving few visible signs of the burning within. Slowly, the fire spread out to the edges, but it could not be seen. The burners could not allow the clamp to burn out or catch fire. It had to be watched continuously. If the mound was weakened or it began to burn out, it was reinforced with turf and earth.
« Previous in this section
Next in this section &raquo
Continue browsing this section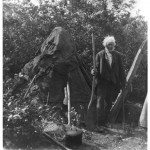 Charcoal Burning in the Wyre Forest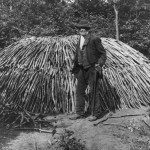 Charcoal and its Uses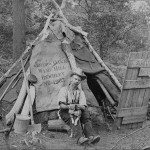 Work and Labour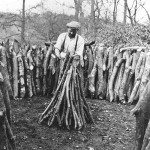 Charcoal Burning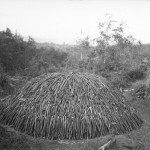 Charcoal Burning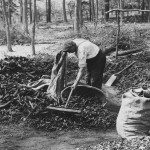 Charcoal Burning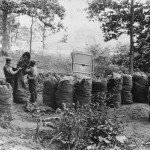 Charcoal Burning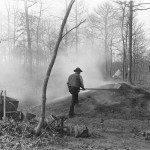 Charcoal Burning Tools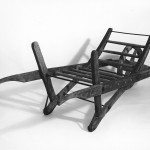 Charcoal Burning Tools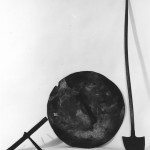 Charcoal Burning Tools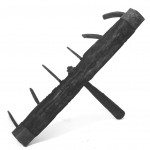 Charcoal Burning Tools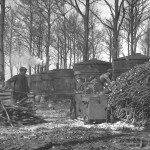 Charcoal burning: Retorts
Charcoal Burning: Retorts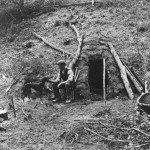 The Decline of Charcoal Burning