Bigrapher. P.53.
Photograph: David Remes (2003)
Sketches of a mechanical copying machine, or 'bigrapher', from 1777. The writing is done with the quill on the extreme right of a 3 ft long arm. The tube near its middle duplicates the document on a separate sheet of paper at the same time as it is written.
Today a working model of the bigrapher can be seen and tried out at Erasmus Darwin House, Lichfield. Darwin would later work on another type of copying machine.
« Previous in this section
Next in this section &raquo
Continue browsing this section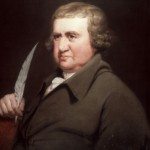 Erasmus Darwin's Commonplace Book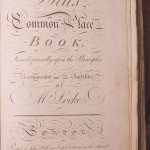 The Scope and Nature of Darwin's Commonplace Book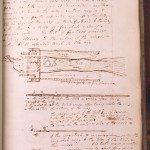 Artificial bird. P.32, 38.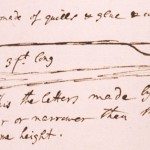 Bigrapher. P.53.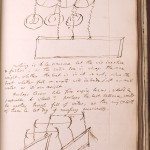 Canal lift. P.58-9.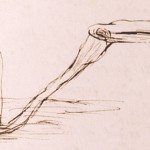 Diving bell with washed air, pneumatic. P.61.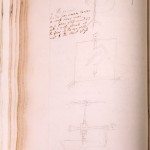 Polygrapher. P.78.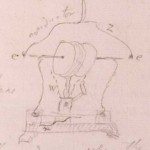 Electrical doubler. P.79.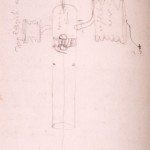 Rocket motor. P.82.