Alexander Turgenev, Shakespeare's Stratford and other Literary Connections
Image: Stratford-upon-Avon Church where Shakespeare was buried. Robert Bell Wheler, A Guide to Stratford-upon-Avon (Coventry, Henry Merridrew, c 1830s?).
Image from: Local Studies and History, Birmingham Central Library
The French Revolution and then the Napoleonic Wars reduced the stream of the Russians to France. They were re-oriented to Germany and Britain. At the same time the social position of the travellers changed considerably – there were fewer members of the nobility but more travellers from the middle class – men of letters, officers, students, who came to England in pursuit of their cultural interests. For many of them England was already synonymous with the name of Shakespeare, which naturally brought them to Warwickshire.
Alexander Ivanovich Turgenev (1784-1845) was the elder brother of Nicolas Turgenev who was sentenced to death in absentia after the suppression of the Decembrist revolt (14th December 1825). Alexander spent more than 20 years travelling, only returning to Russia occasionally, for short periods. Visiting Nicolas who had become a political refugee in London, Alexander Turgenev came to England four times: in 1826, 1828-1829, 1831 and 1835.  He was greatly attracted to British places of literary significance. In 1828 he undertook a long journey around Scotland following the steps of Walter Scott's characters and made the acquaintance of the great Scottish writer. He described Scott's estate of Abbotsford in detail for Russian correspondents.
In 1828, Turgenev visited Warwickshire and Stratford-upon-Avon:
"20.07.1828. We were going to look for the ancient church where Shakespeare and his spouse are buried, and came across the Town Hall where there is monument to Shakespeare erected by Garrick. /…/
The porter led us along an avenue overshadowed by tree branches to the church. From the outside it didn't appear so huge as the inside appeared to me. The monuments – ancient and new, big and small cover walls and floor. Suddenly the guide stopped us and pointed to an inscription on the floor carved on Shakespeare's gravestone, which was composed by Shakespeare himself as the guide assured us. Here it is:
Good Frend for Jesus sake forbeare
                        To digg the dust encloased heare
                        Blesed be the man that spares thes stones
                        And curst be he that moves my bones.
The view from the bridge to the church, where the Shakespeare's ashes remain, is truly delightful. The wood casts shadows on the tomb of the bard and philosopher, and the Avon reflects it and keeps it evergreen, like his fame." 
His eldest, much beloved brother, Andrej (1781-1803), who died before him translated 'Macbeth' into Russian from an English original in 1802. He admired Shakespeare and wrote: 'the more one goes into him, the more sacred he becomes.' So Alexander's visit to Stratford might have been done in memory of his deceased brother.
Alexander Turgenev represents one more – indirect – connection between the Midlands and Russia. In 1828 in London he made the acquaintance of Thomas Moore (1779-1852), and met him constantly during 1828-1829. Russian readers mainly associated Moore with Byron, but apart from this, many of his poems were translated into Russian and became very popular. Moore wrote down for Turgenev his poem Those Evening Bells, which is said to have been written in Ashbourne, Derbyshire, listening to the bells of the St Oswald's church. It is remarkable that Those Evening Bells had been translated into Russian one year earlier, in 1828, by the Russian poet Ivan Kozlov and set to music by A. Alyabyev. Even today it is still one of the most popular songs in Russia, although the name of its author is often not mentioned.
« Previous in this section
Next in this section &raquo
Continue browsing this section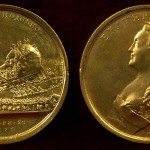 Russian Visitors to the English Midlands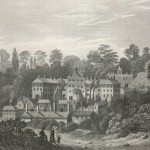 Princess Ekaterina Dashkova's Visit to Soho, Handsworth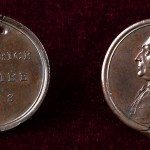 Literary Contacts: Princess Ekaterina Dashkova and Prince Mikhailovitch Karamzin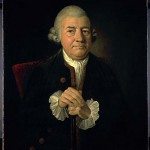 Vassilii Pushkin: a Collector of Books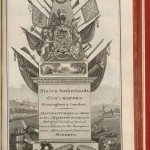 Russian Military Visitors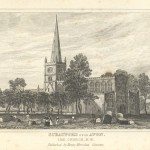 Alexander Turgenev, Shakespeare's Stratford and other Literary Connections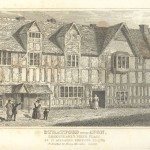 Russian Culture and Britain