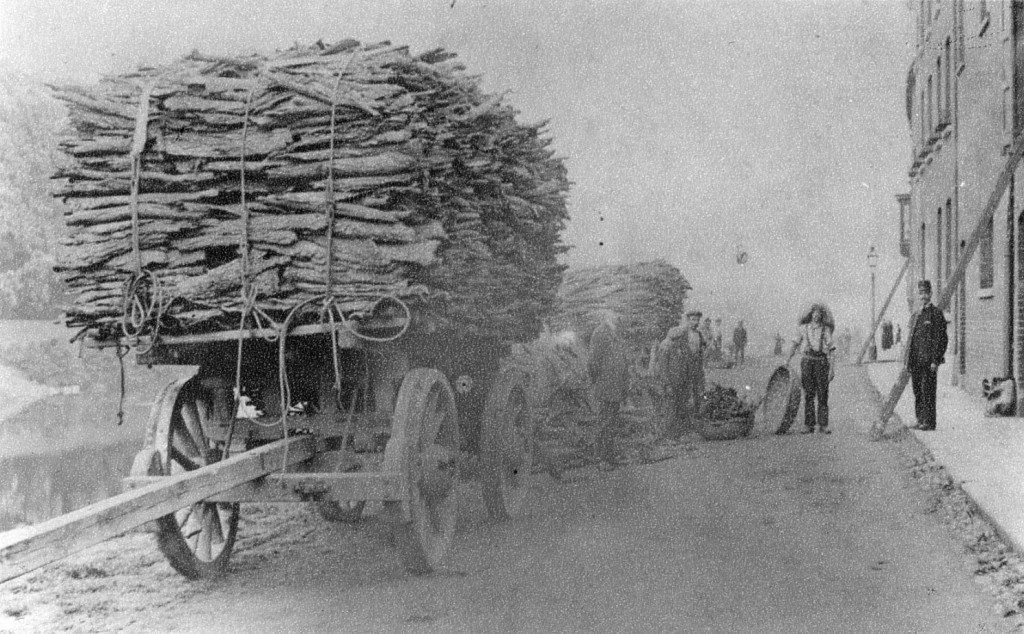 Transporting the Bark
After seasoning, the bark strips were loaded onto wagons and secured in place with ropes. Up to six horses were used to pull the wagons which took the load to the tanneries.  An account of the delivery of bark to Beacall's tannery in Bewdley provides a description:
"There was a large tannery in Bewdley, at which in the season the arrival of wagons laden with bark from the neighbouring forest made quite a busy scene. I would see from my window a loaded wagon drawn up, from which the horses would be removed. Some one would strew a few slabs of bark by the side of the wagon nearest the river. A big man…would then emerge from the tannery armed with a crowbar. This he would place under the wheel, while another man held the shafts. A jerk, and over went the wagon; surely a clever if primitive method of unloading."
J A Bridges, A sportsman of limited income (1910).
The bark was not used immediately but stored in a loft for use in the following year. Then the bark was then crushed, placed in pits and mixed with water to create a solution of tannic acid. The process of tanning could then begin.
Beacall's, the last Bewdley tanyard, closed in 1928, leaving only a limited demand for the harvesting of oak bark. Bark peeling, nevertheless, continued to supply specialist tanneries outside of the Wyre Forest up to the present.
There were several reasons for the industry's decline:
• The bypassing of Bewdley as a commercial centre by canals and railways from the late 18th century onwards.
• The advent of chemical tanning in Birmingham during the 1890s and the resulting decline in the need for vegetable tannic acid from oak bark.
• The reduction in the use of leather in many applications, such as horse and carriage fittings, containers and bellows.
« Previous in this section
Continue browsing this section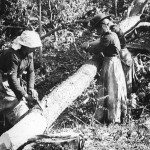 Bark Peeling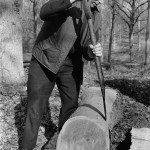 Bark Peeling and Leather Tanning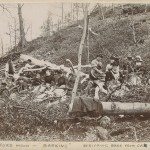 Work and Labour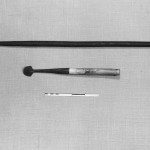 Bark Peeling Tools
Bark Peeling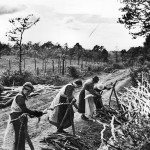 Bark Peeling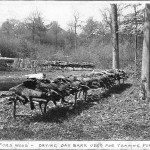 Seasoning the Bark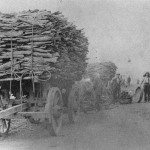 Transporting the Bark