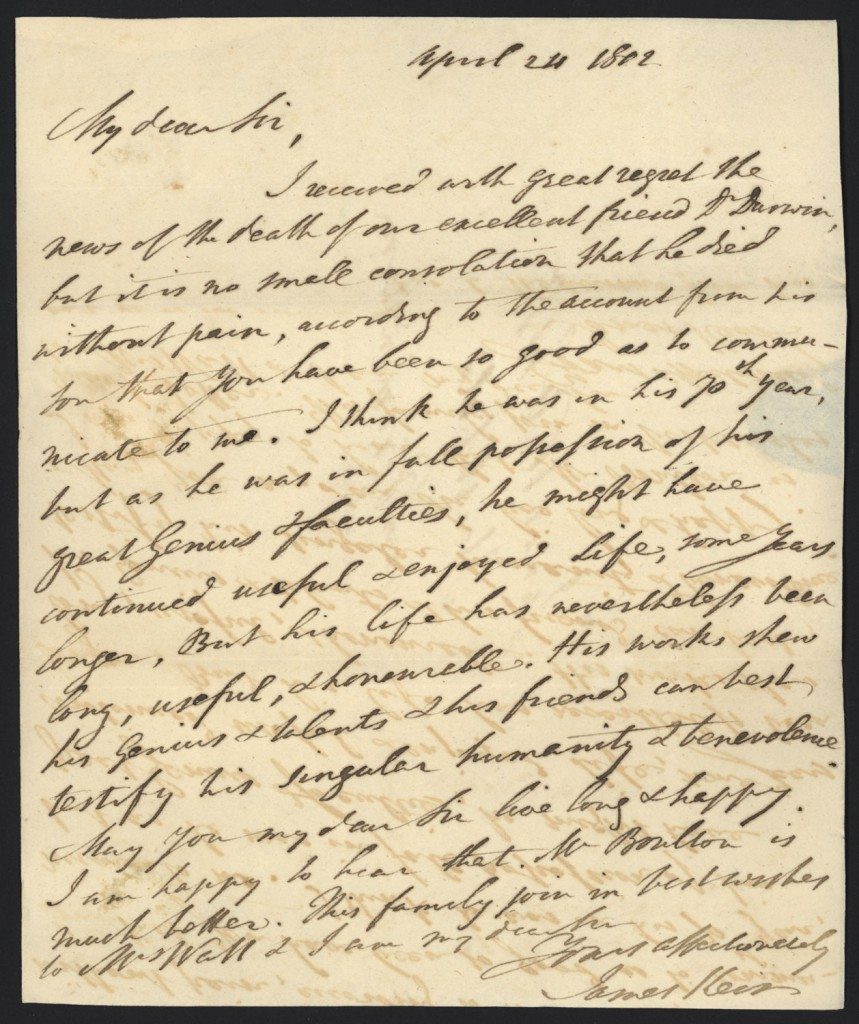 Letter from James Keir to James Watt, 1802/04/24
24 April 1802
Keir writes to Watt concerning the death of their friend and fellow Lunar Society member, Dr. Erasmus Darwin.
—————————————-
April 24 1802
My dear Sir
I received with great regret the news of the death of our excellent friend Dr Darwin, but it is no small consolation that he died without pain, according to the account from his son that you have been so good as to communicate to me. I think he was in his 70th year, but as he was in full possession of his great Genius & faculties, he might have continued useful & enjoyed Life, some years longer, But his life has nevertheless been long, useful, & honourable. His works shew his Genius & talents & his friends can best testify his singular humanity & benevolence.
May you my dear Sir live long & happy.
I am happy to hear that Mr. Boulton is much better. This family join in best wishes to Mrs Wall & I am my dear Sir
Yours affectionately
James Keir