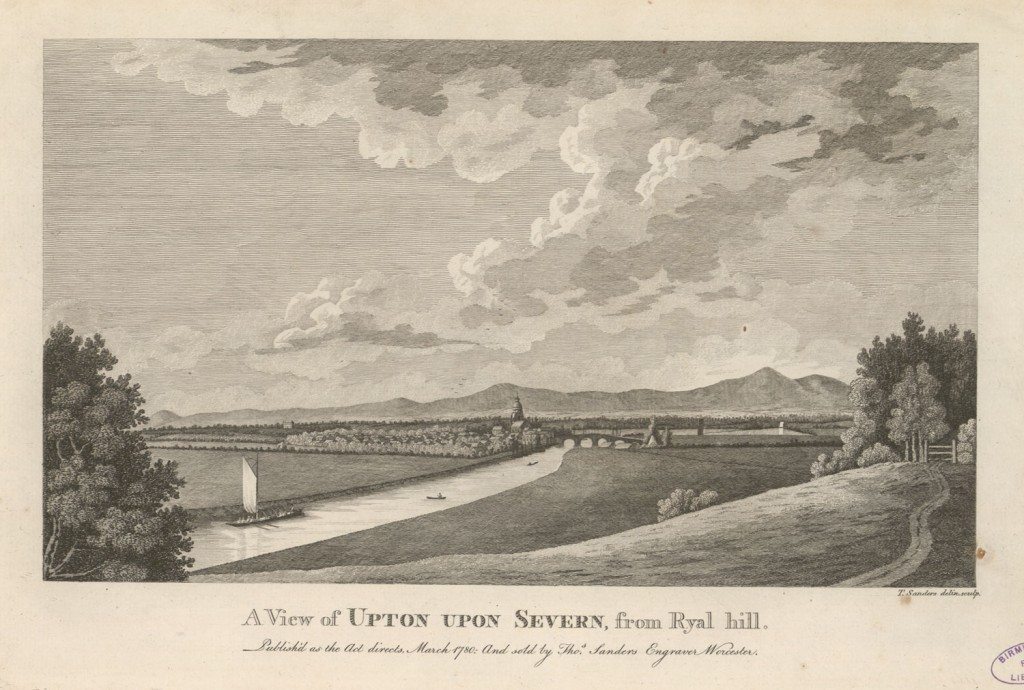 Upton
1770 - 1790 (c.)
UPTON,
IS a small but neat market town, supposed by Dr. Stukeley to have been known to the Romans, who, says he, called it Upocessa, and made a road from Worcester to this place, and thence to Tewkesbury, where joined the Ricning-Street; but no traces of this road could every be found, or any Roman antiquities dug up here: The manor and town formerly belonged to the bishops of Worcester, and was therefore placed in the lower division of Oswaldeslaw hundred; but the commissioners of the land-tax have power by act of parliament to deem it in the lower division of the hundred of Pershore, where the inhabitants for their greater convenience, attend the justices of the peace when summoned. It has a considerable market every Thursday, and four fairs in the year; the first on Thursday the 18th March, the second on Thursday in the Whitsun week, the third on the 10th of July, and the 16th of September. It is 110 miles from London, nine from Worcester, and nine from Pershore.
A great trade is carried on in cyder, perry, coals, and many other commodities. The river Severn runs close by the town, over which is a handsome bridge, built in the reign of James the first in the year 1605, and repaired at the expence of the country: in the civil wars one arch was broken down, and a battery placed in the church-yard, to prevent the forces of Oliver Cromwell from passing the river. A new church was built about the year 1757, but the tower not finished till 1772.
The bishop of Worcester is patron of the church, and John Martin, Esq; of Ham Court, in this parish, lord of the manor.
[From Perspective Views of the Market Towns within the County of Worcestershire, Drawn and Engraved by Thomas Sanders, Engraver and Drawing Master]