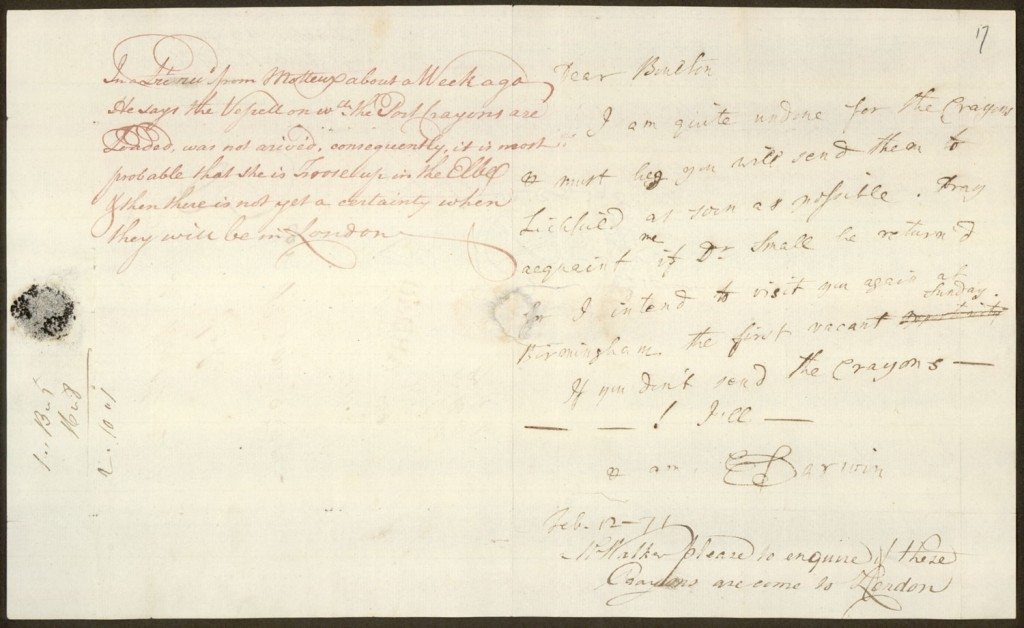 Letter from Erasmus Darwin to Matthew Boulton, 1771/02/12
12 February 1771
Darwin's query about an order he placed with Boulton.
—————————————-
12 Feb 1771
Dear Boulton
I am quite undone for the Crayons and must beg you will send them to Lichfield as soon as possible. Pray acquaint me if Dr Small be return'd for
I intend to visit you again at Birmingham the first vacant Sunday.
If you don't send the Crayons – – -! I'll –
and am E Darwin
Feb 12-71
[Boulton's note] Mr Walker please to enquire if these Crayons are come to London.
[Walker's? note] In a letter received from Motteux about a week ago, He says the Vessell on which the Port Crayons are Loaded, was not arrived, consequently, it is most probable that she is froze up in the Elbe and then there is not yet a certainty when they will be in London.