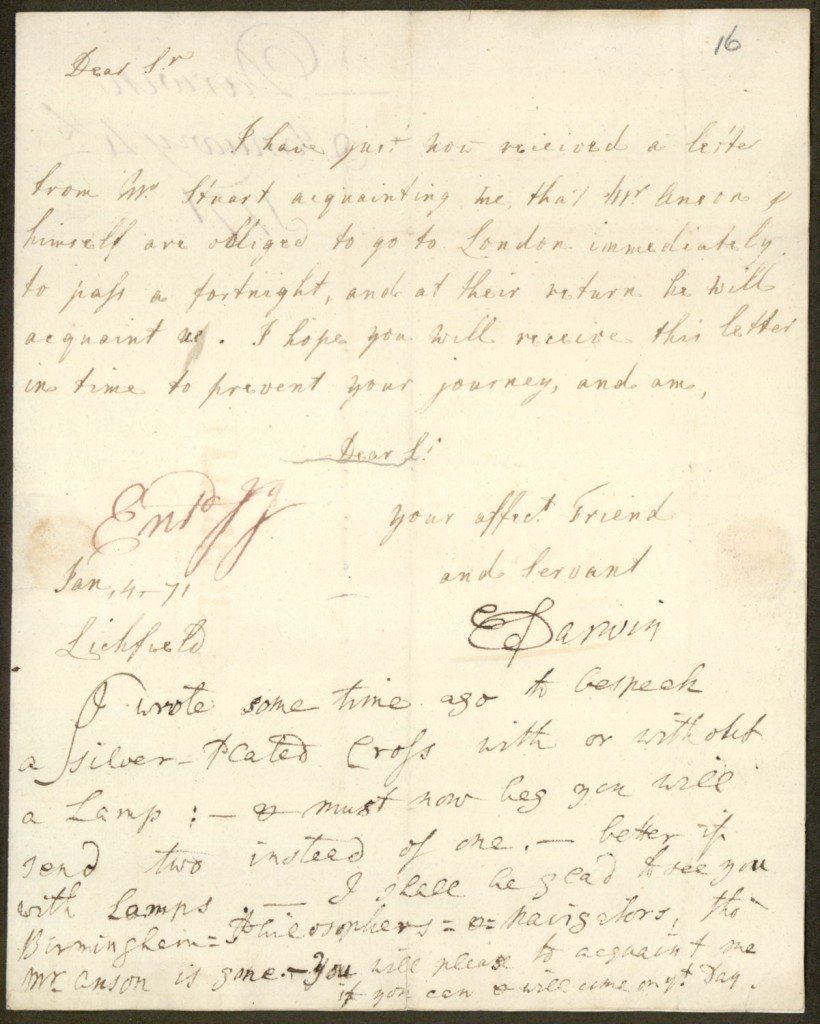 Letter from Erasmus Darwin to Matthew Boulton, 1771/01/04
4 January 1771
Darwin, Boulton and Wedgwood were due to dine with Mr Anson of Shugborough Hall and Mr Stuart, an influential designer.
—————————————-
4 January 1771
Dear Sir
I have just now received a letter from Mr Stuart acquainting me that Mr Anson and himself are obliged to go to London immediately to pass a fortnight, and at their return he will acquaint me. I hope you will receive this letter in time to prevent your journey, and am,
Dear Sir
your affect. Friend and Servant
E Darwin
Jan. 4-71
Lichfield
I wrote some time ago to bespeak a silver-plated Cross with or without a Lamp; – and must now beg you will send two instead of one – better if with Lamps. – I shall be glad to see you Birmingham-Philosophers-and-Navigators, tho' Mr Anson is gone. You will please to acquaint me if you can and will come on that Day.