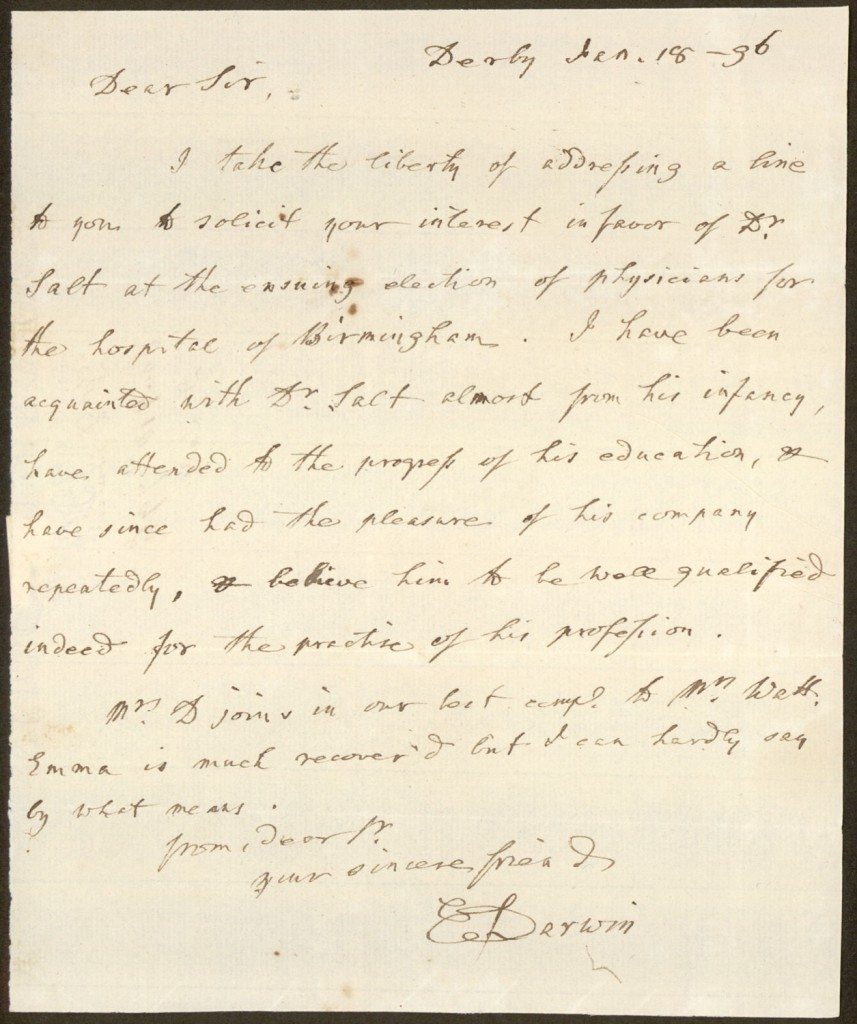 Letter from Erasmus Darwin to James Watt, 1796/01/18
18 January 1796
Darwin's recommendation of Dr. Salt as physician to the Birmingham Dispensary.
—————————————-
Derby Jan 18-96
Dear Sir,
I take the liberty of addressing a line to you to solicit your interest in favor of Dr Salt at the ensuing election of physicians for the hospital at Birmingham. I have been acquainted with Dr Salt almost from his infancy, have attended to the progress of his education, and have since had the pleasure of his company repeatedly, and believe him to be well qualified indeed for the practise of his profession.
Mrs D joins in our best compliments to Mrs Watt. Emma is much recover'd but I can hardly say by what means.
from, dear Sir,
your sincere friend
E Darwin