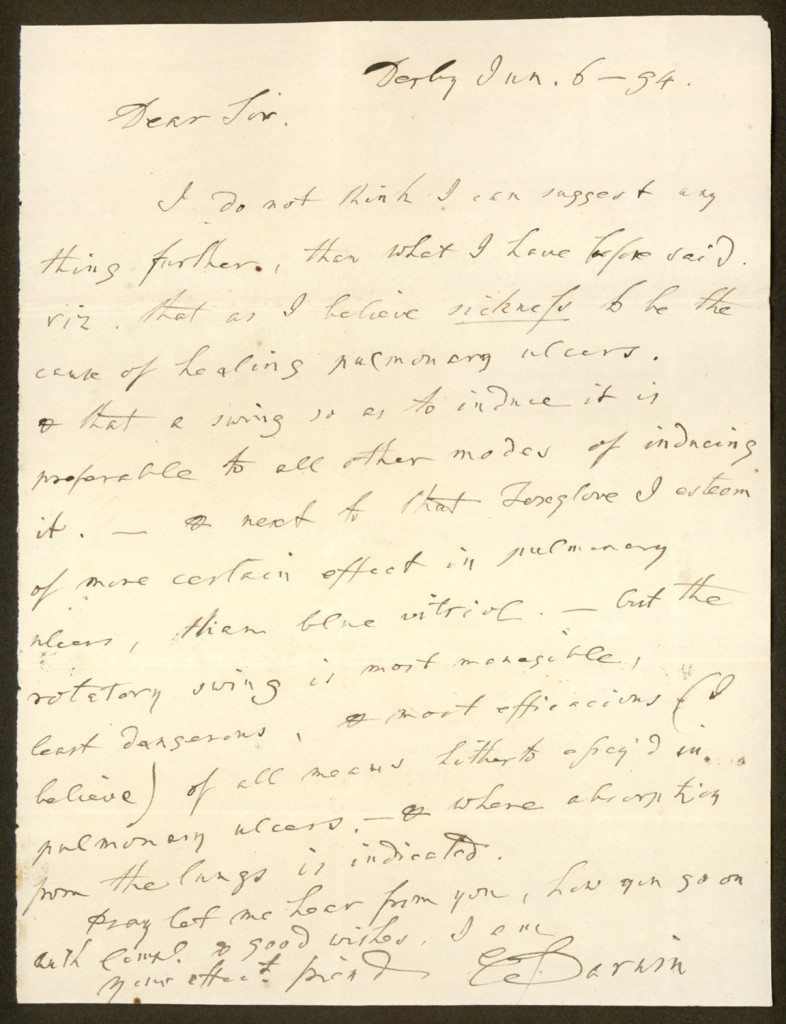 Letter from Erasmus Darwin to James Watt, 1794/06/06
6 June 1794
Increasingly unable to help Jessy Watt as she continues to suffer from tuberculosis, Darwin writes to Watt repeating his advice to induce sickness as a means of curing ulcers.
—————————————-
Derby Jun 6-94
Dear Sir
I do not think I can suggest any thing further, than what I have before said viz. that as I believe sickness to be the cause of healing pulmonary ulcers, and that a swing so as to induce it is preferable to all other modes of inducing it – and next to that Foxglove I esteem of more certain effect in pulmonary ulcers, than blue vitriol. – But the rotatory swing is most managible, least dangerous, and most efficacious (I believe) of all means hitherto essay'd in pulmonary ulcers – and where absorption from the lungs is indicated.
Pray let me hear from you, how you go on.
With compliments and good wishes, I am
your affect. friend
E Darwin