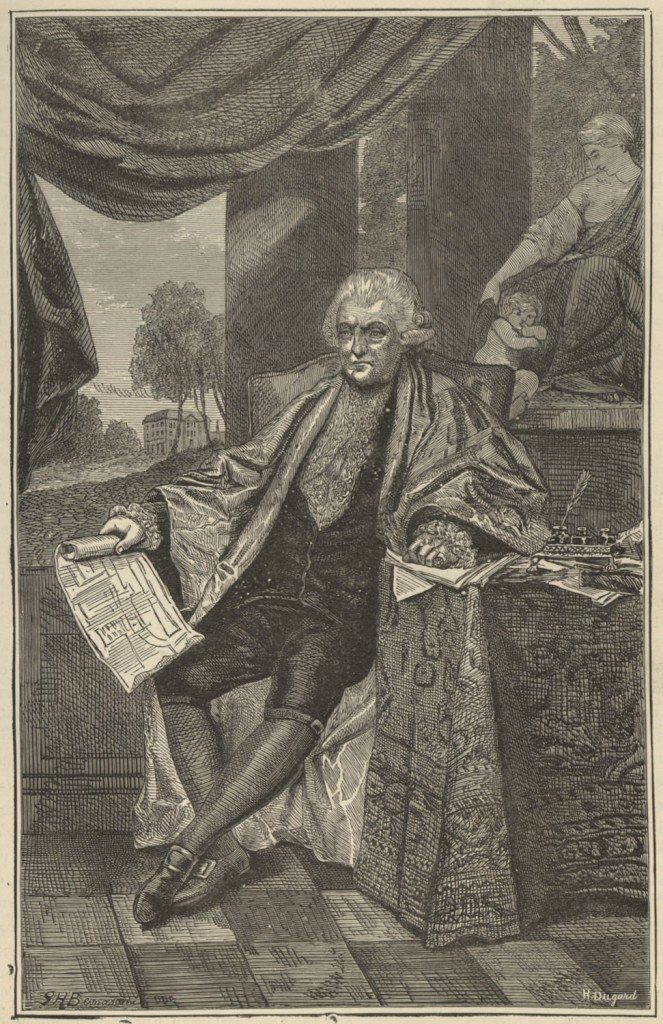 Dr John Ash, M.D.
1728 - 1898 (c.)
Image: Print of a portrait of Dr John Ash (1723-1798) from R K Dent, Old and New Birmingham: A History of the Town and its People (Birmingham, Houghton and Hammond, 1880).
Dr John Ash was a prominent Birmingham physican, founder of the General Hospital and close friend of Dr William Small.
They lived at 9 Temple Row, Birmingham next to St Philip's Church and worked together to establish the General Hospital.